Aerial drone photography and video production Dublin and Ireland – portfolio
Experienced filming from the air for BBC Worldwide
View any subject from the air and it takes on a whole other look and feel.
Done professionally, aerial photography and video production by Stephen S T Bradley is one of the most effective means of attracting and engaging any audience.
Using aerial photography or video shot from a drone, which can move around, in and through any space, sometimes at amazing speed, and you will have your audience eating out of your hand.
Experienced photographing and filming for national and multinational clients, it will be my pleasure to take your breath away with ideas, solutions and video production unlike any other, and support and enhance your marketing and communications goals.
Services provided include – 
Aerial drone video production
Aerial drone photography
Building and roof inspection
Video editing
Formatting video for Social Media use
Industries serviced – 
Commercial, Advertising, Editorial and PR
Hospitality
Tourism
PR
Advertising
Events
Utilities
Construction and Property development
Estate Agents
Architecture
Sports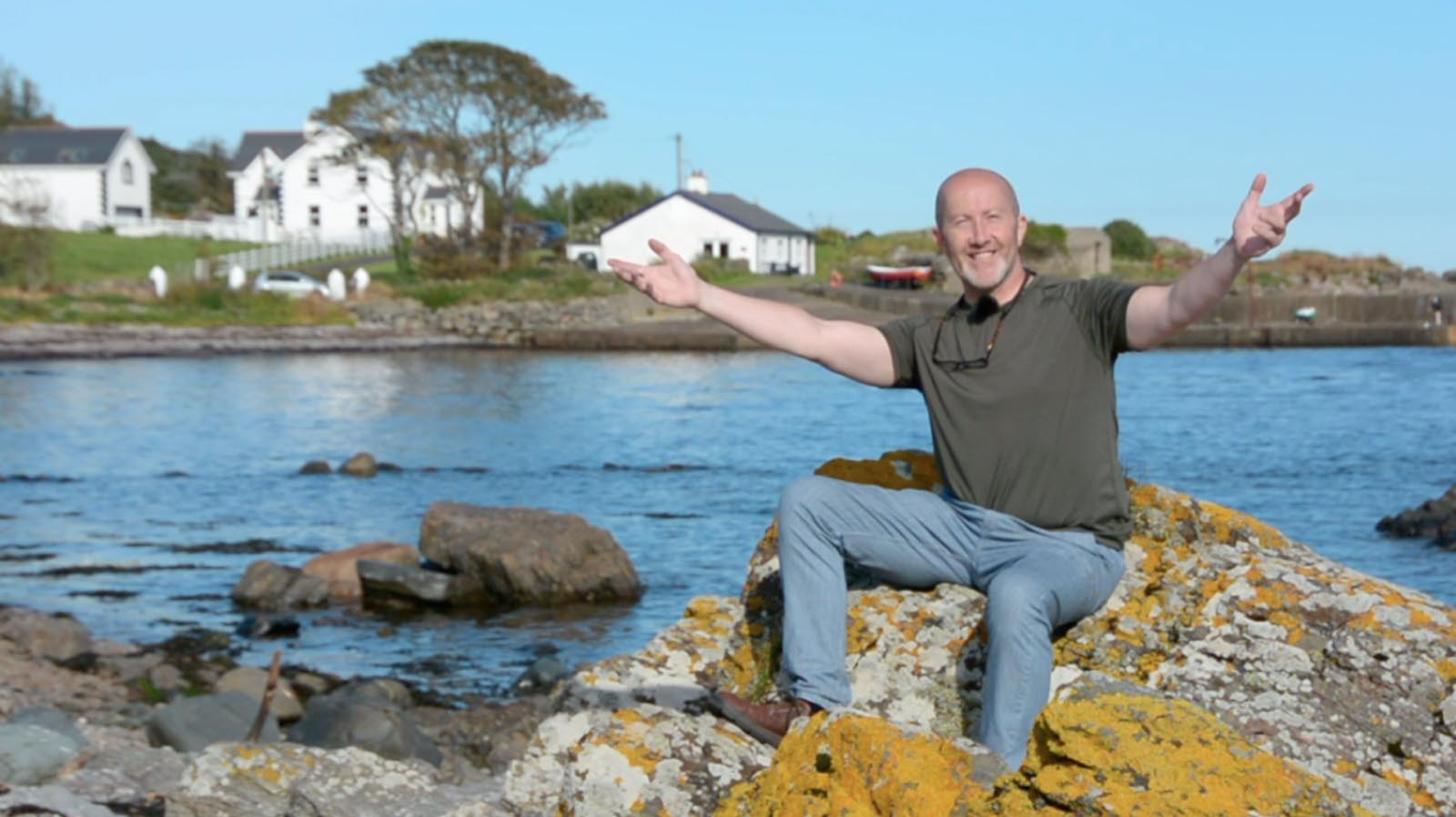 Stephen, front of camera, in an aerial drone video production at Cushendun, County Antrim, N. Ireland.
Providing aerial drone photography and video production services in Dublin and Belfast, Wicklow, Cavan and throughout Ireland.
Drone Organisations and Affiliates –
Regulatory Bodies –
IAA (Irish Aviation Authority)
Aerial drone video production project  overview –
Portico of Ards, a culture, arts and events organisation in Portaferry, Ireland, commissioned me to produce an aerial and interior drone photography and video shoot that celebrates this unique building's location in the Irish countryside, it's exterior and exterior architecture and history.
I developed a shooting script where our drone flew around and filmed a nearby historic monument and exterior vistas before bringing us over the Portico building and flying inside the building in one seamless move to give us a glimpse of the building's church like interior, before flying outside again through an ornate stained glass window and ending with the image shown here.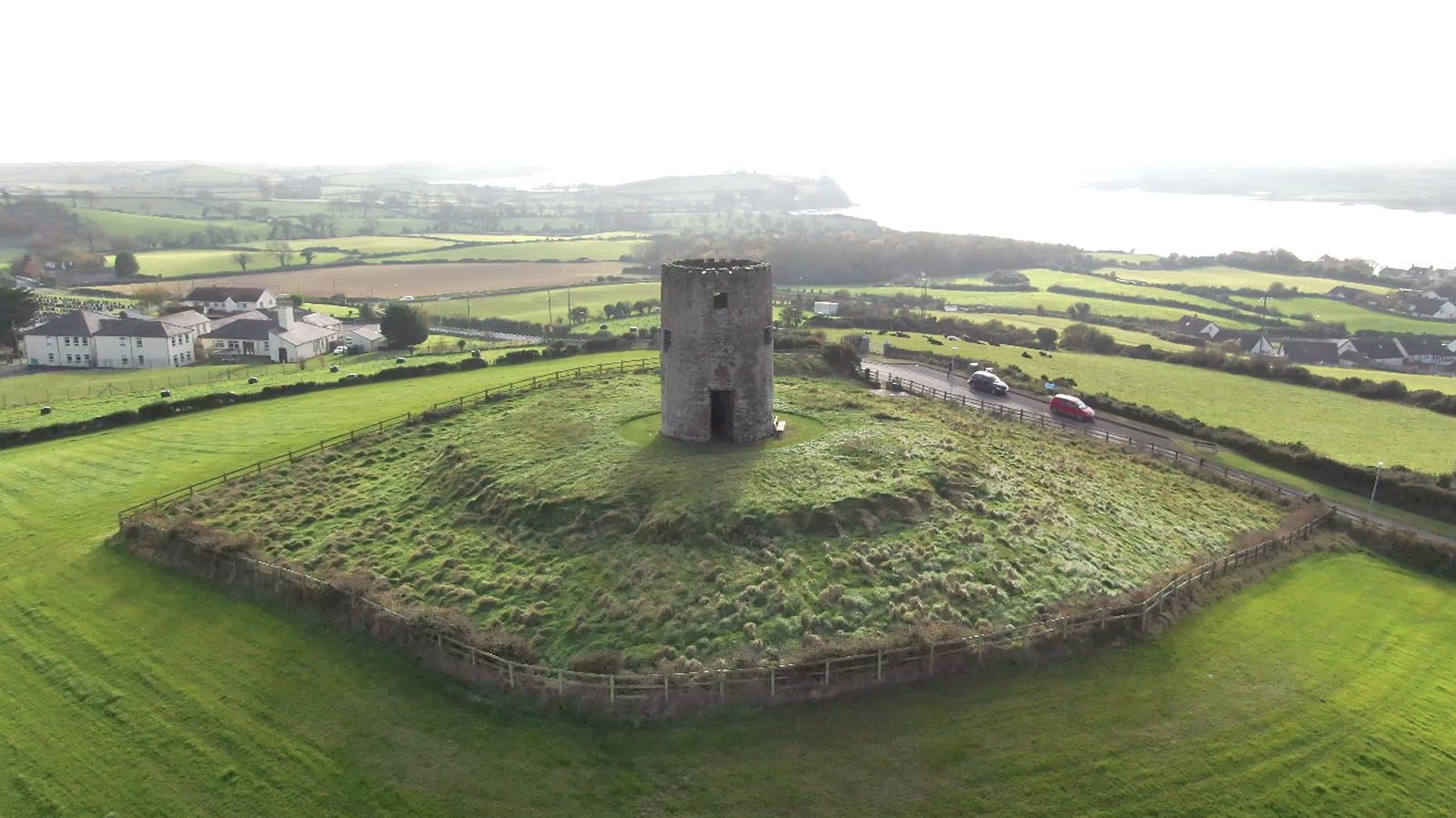 Windmill Hill Tower, featured in the drone filmed video produced for Portico Of Ards, Ireland.
Aerial drone video production project  overview –
This aerial video production was created for online magazine Bout Yeh to give a quick overview of the River Dun's journey from it's source high in Glendun, County Antrim, and following it's path as the river makes it's way east to the Irish Sea at the picturesque seaside village of Cushendun.
Beginning with video footage of grass covered highlands and wildlife, we move down the glen and over historic Glendun Viaduct, before circling the small whitewashed St. Patrick's chapel and moving to the coast to feature natural and manmade tourist spots at the National Trust managed village of Cushendun.
Aerial drone video production project  overview –
This video production was created to show Belfast Castle's proximity and seamless connection with the surrounding wooded landscape and Cave Hill Country Park.
Beginning our journey form directly overhead autumnal golds, we follow a car as it moves towards the gated entrance to the castle, where we catch a glimpse of the building's grand design.
As our camera moves sideways and past large trees that surround the castle's grounds, we are teased with glimpse of the building seen through the trees before our camera presents the castle within the picturesque backdrop of the hill's that surround this historic Irish building.
Aerial drone video production project overview –
Photographed from the air, this bright and modern aerospace facility looks good.
Photographed from the air by drone at dusk, when the building's lighting adds a new dimension to the look of this commercial property, this aerial photograph of the RLC aerospace facility comes to life, ensuring it has the potential to effectively compete with marketing collateral of that of this company's peers.
Contact me today and let me take your breath away with images photographed or filmed from the air by drone that look as good as this, or even better.
Video Production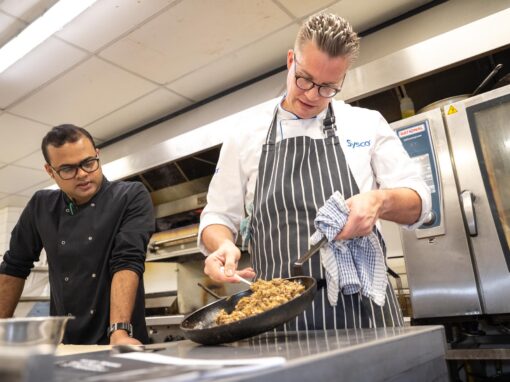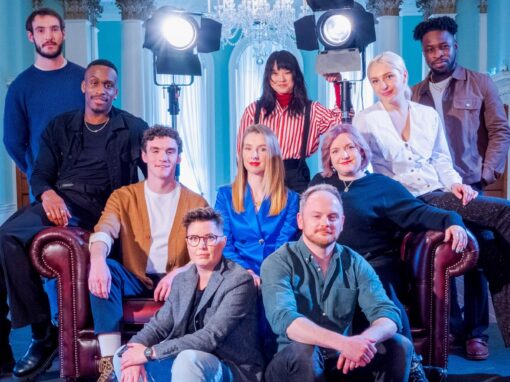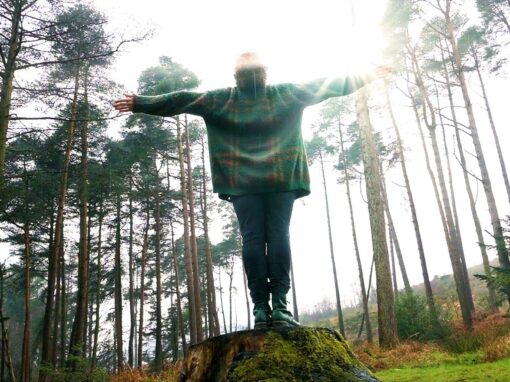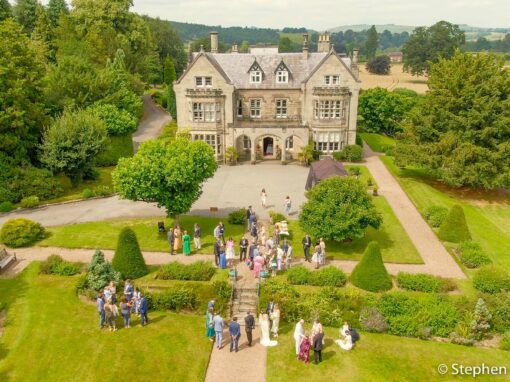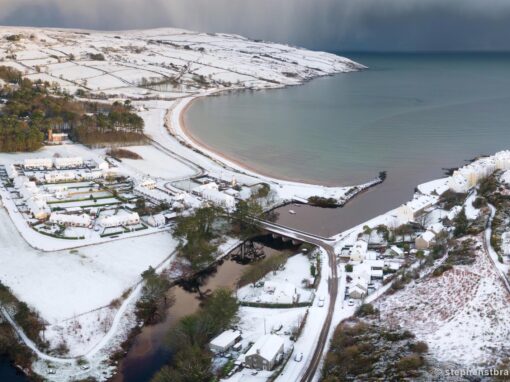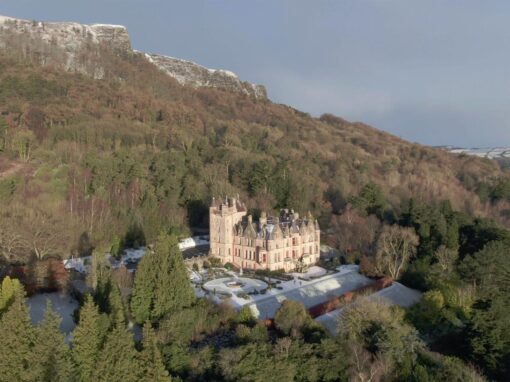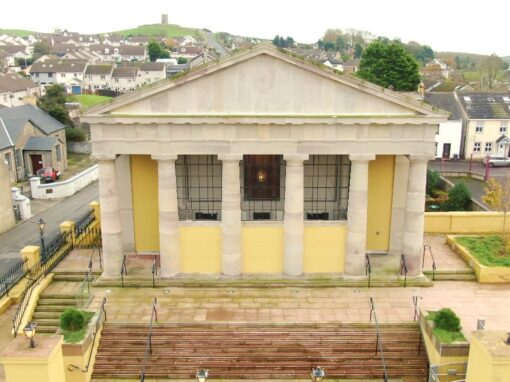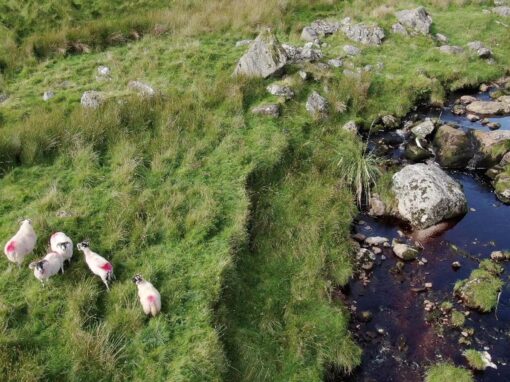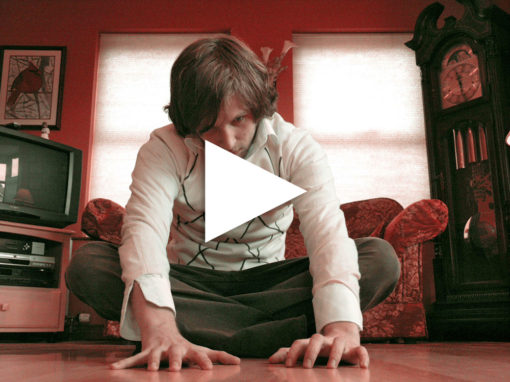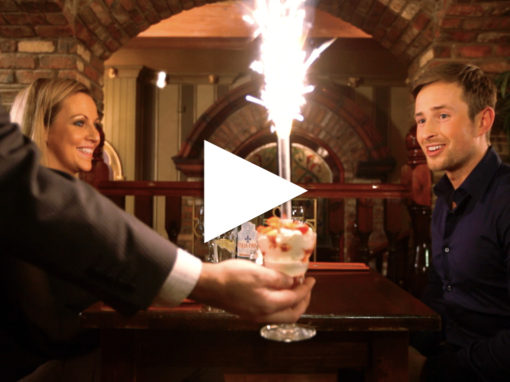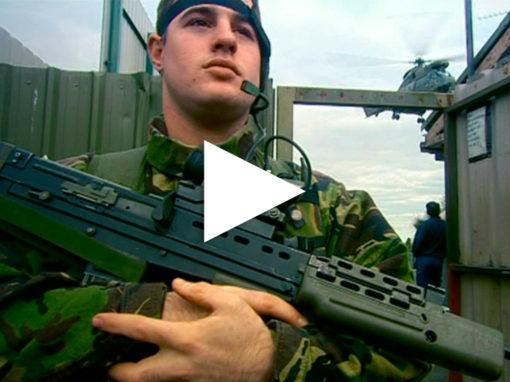 Lifestyle Photo and Video