"Project
Commercial photography for  J Walter Thompson advertising campaign for Dunlop Sports. National advertising campaign to launch a new golf product range in the U.S. for this UK based sports equipment manufacturer.
As the client required the image to instil a sense of excitement, and an immediate connection with golf and the product, we opted for an image showing a golfer in a state of euphoric excitement at having achieved his goal.
After casting from multiple talent agencies, and not finding a person whose look we felt would engage with the target audience (amature and professional golfers) we finally found our man among the staff in the marketing department of Dunlop Sports U.S.
After location scouting at multiple locations in the Greater Atlanta area we decided on Hamilton Mill Golf Course in Dacula, some miles north of downtown Atlanta on the I-85.
During preproduction camera effects testing, we developed an in camera motion blur technique, where we backlit the model with sunlight, moved the camera at speed during photography to deliver a trailing blur effect while freezing the model's face using powerful Profoto strobe flash.
Shooting hand held on a 250 mm lens at a shutter speed of 250th of a second, while moving the camera in a sharp right to left movement delivered the look we planned to achieve.
Services:
location scouting
casting
crew
photography effects testing
advertising photography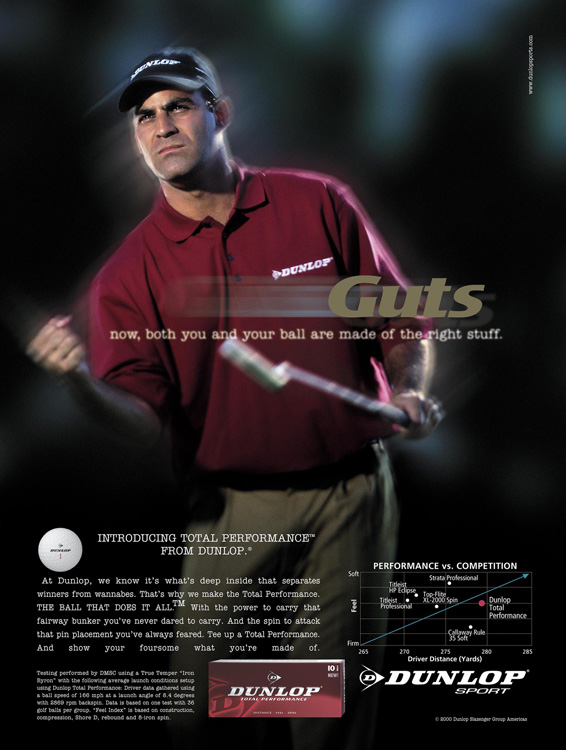 Lifestyle