"Project
Advertising photography for J Walter Thompson for Georgia Power.
While photographing two power workers doing their thing as storm clouds rolled in delivered the goods, during this photoshoot for the Atlanta offices of advertising agency J Walter Thompson, it was a tad disconcerting for our photographer and crew, who had rigged portable flash strobe lights powered by generators in two cherry pickers on either side of the Georgia Power workers to create the desired lighting effect.
After an hour and a half setting up and testing the lighting, and photographing for another hour at a location north east of Atlanta, we got the shots done – as the sky turned even darker and raindrops began to fall.
There's dedication for you!
Services provided :
advertising photography
location scouting
casting
talent and location acquisition and contract negotiation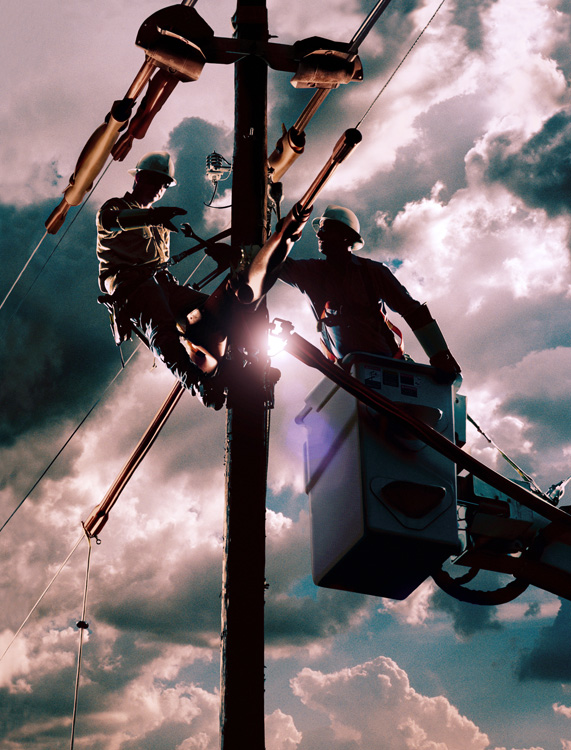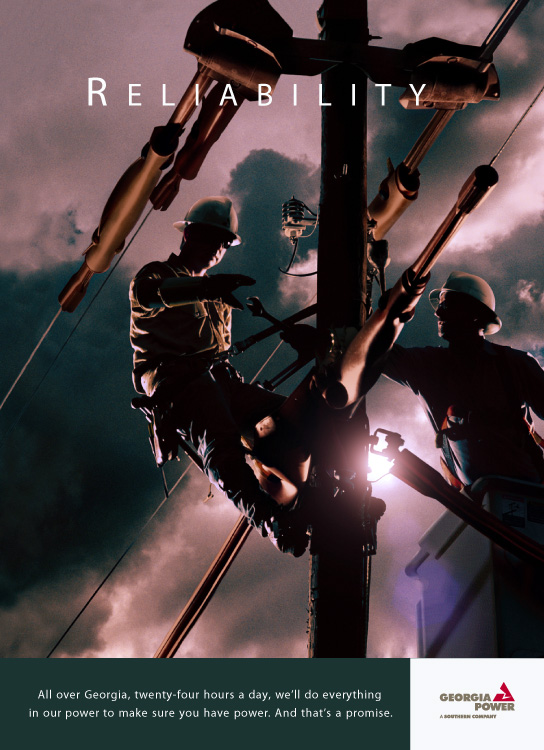 Lifestyle