– Two Seasons. Aerial video of Belfast Castle
Aerial video filmed on two separate days of historic Belfast Castle and edited into one video as our drone camera circles the castle, ending with the colours of autumn changing to winter in what seems like one take.
After scouting Belfast Castle grounds and doing test flights with the drone camera, the views and camera moves were designed and GPS coordinates logged and archived to allow the drone to complete the same flight when snow was on the ground.
The two similar shots were blended into one resulting in an aerial video  unlike many other that engaged emotionally and through the multiple social media platforms of online magazine, Bout Yeh.
Client: Bout Yeh and Belfast Castle.
Timeframe: 2 days
Experienced filming for

 

BBC Worldwide,

 

ITV

 

and

 

RTE

 

and providing aerial drone archichitural video production and photography services throughout

 

Ireland

 

and the

 

UK.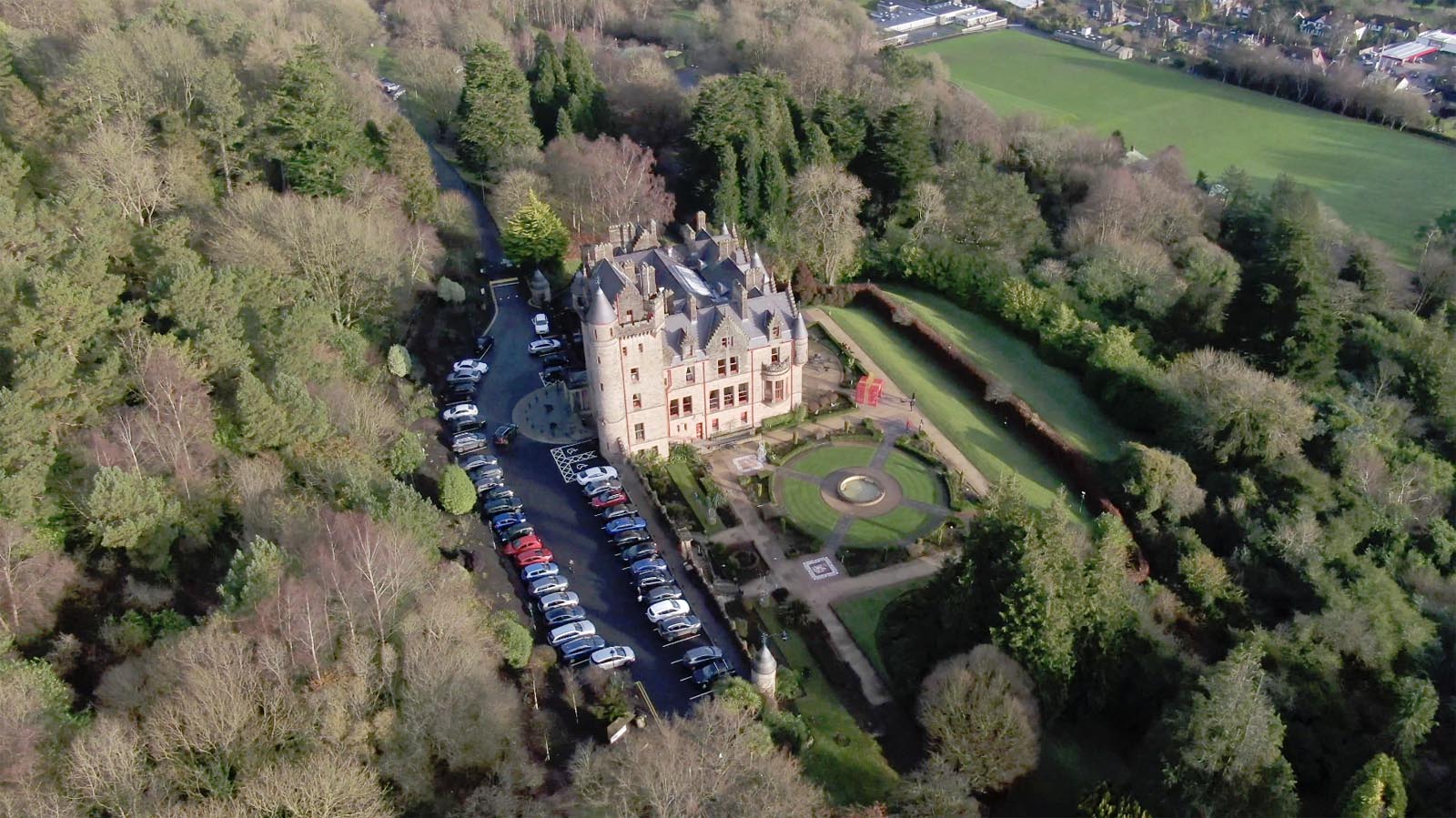 The drone camera begins to move clockwise as it films and reveals the building's main driveway and carpark.
Project services – 
Safety inspection
Clearances
Aerial drone videography
Video Editing
Project category – 
Architectural and construction aerial drone photography and video production services
Locations we film in – 
Ireland (

Carlow, Cavan, Clare, Cork, Donegal, Dublin, Galway, Kerry, Kildare, Kilkenny, Laois, Leitrim, Limerick, Longford, Louth, Mayo, Meath, Monaghan, Offaly, Roscommon, Sligo, Tipperary, Waterford, Westmeath, Wexford and Wicklow).

Northern Ireland, England, Scotland, Wales and the Isle of Man.
Autumn changes to winter in video footage that seems to be one aerial video shot, filmed as the drone video camera circled around this historic Irish building.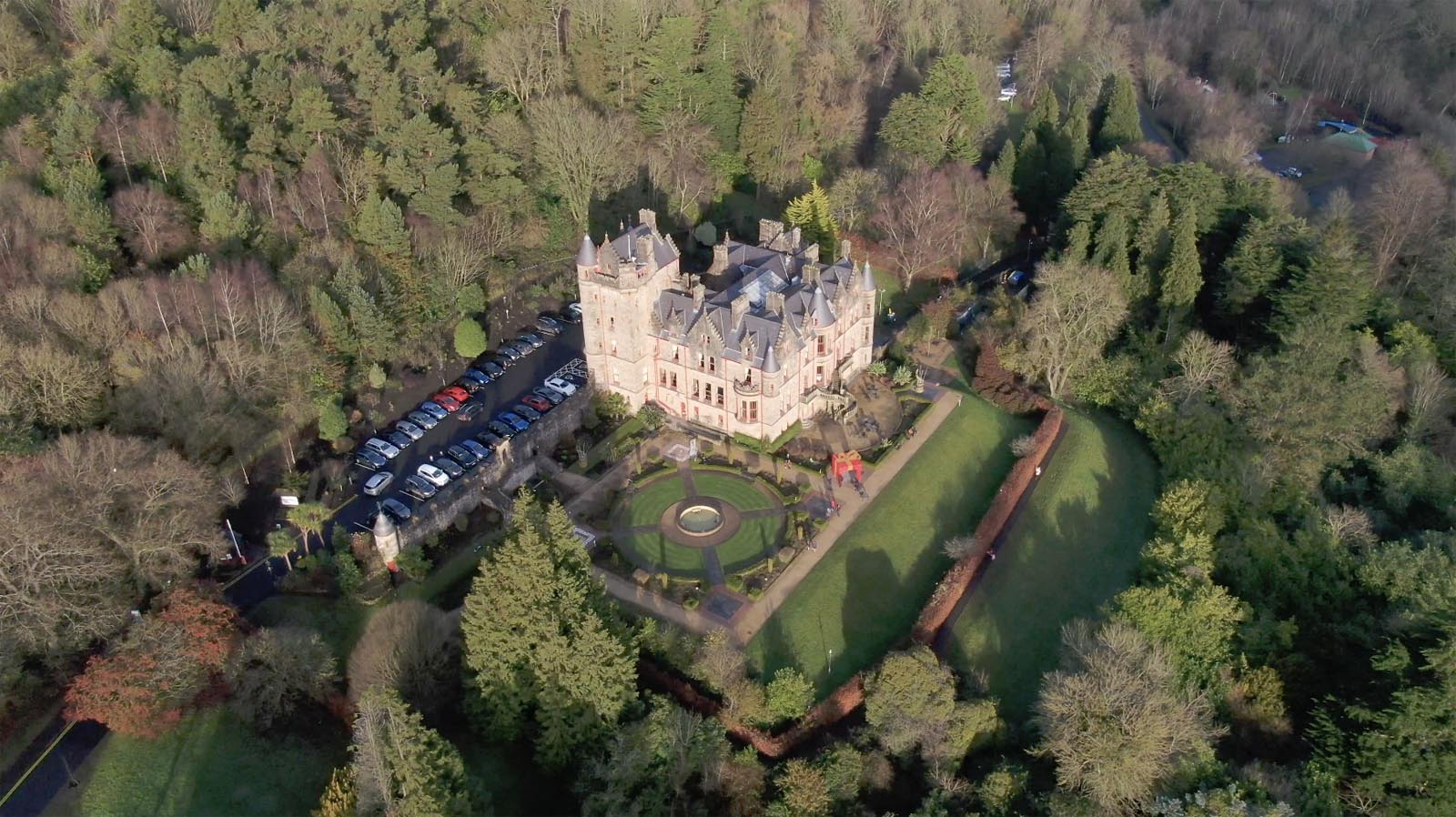 After showing us aerial footage as it moves forward over treetops, the drone camera reveals the grandeur of Belfast Castle and it's uniquely styled gardens.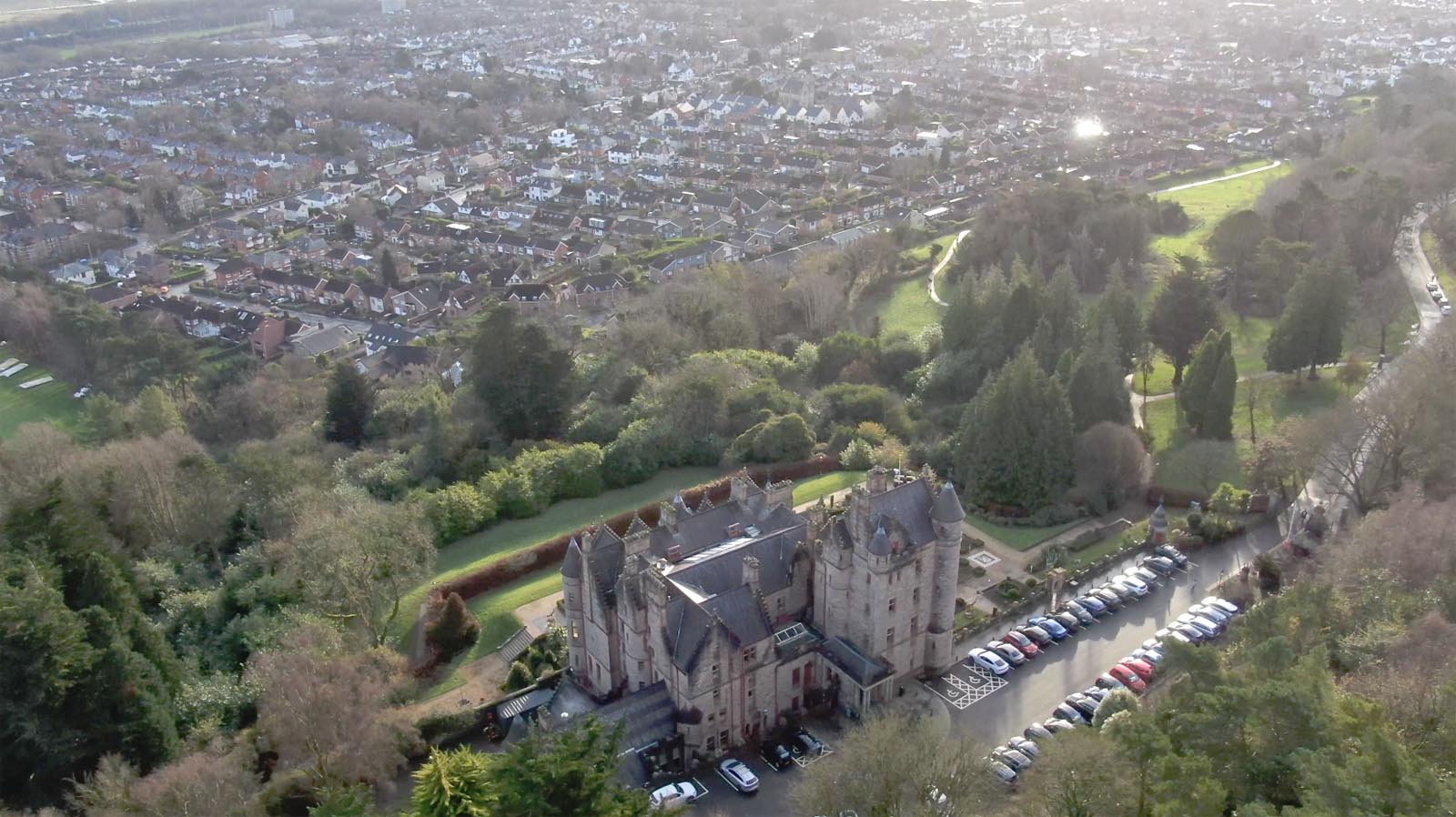 As the drone camera moves behind Belfast Castle, we see the building's proximity to the city of Belfast.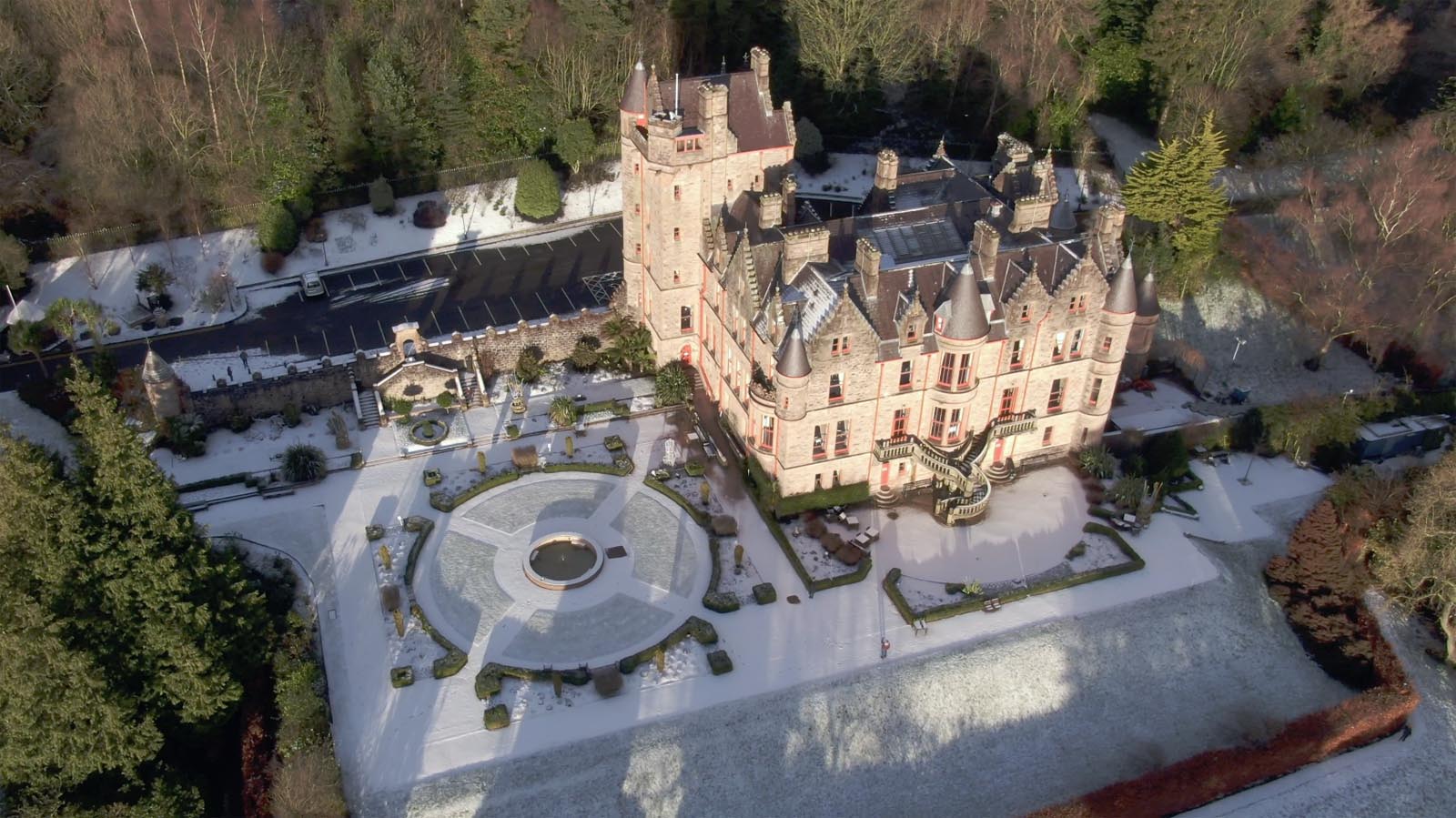 As the aerial camera moves horizontally across the building's frontage, snow miraculously appears within in the video footage.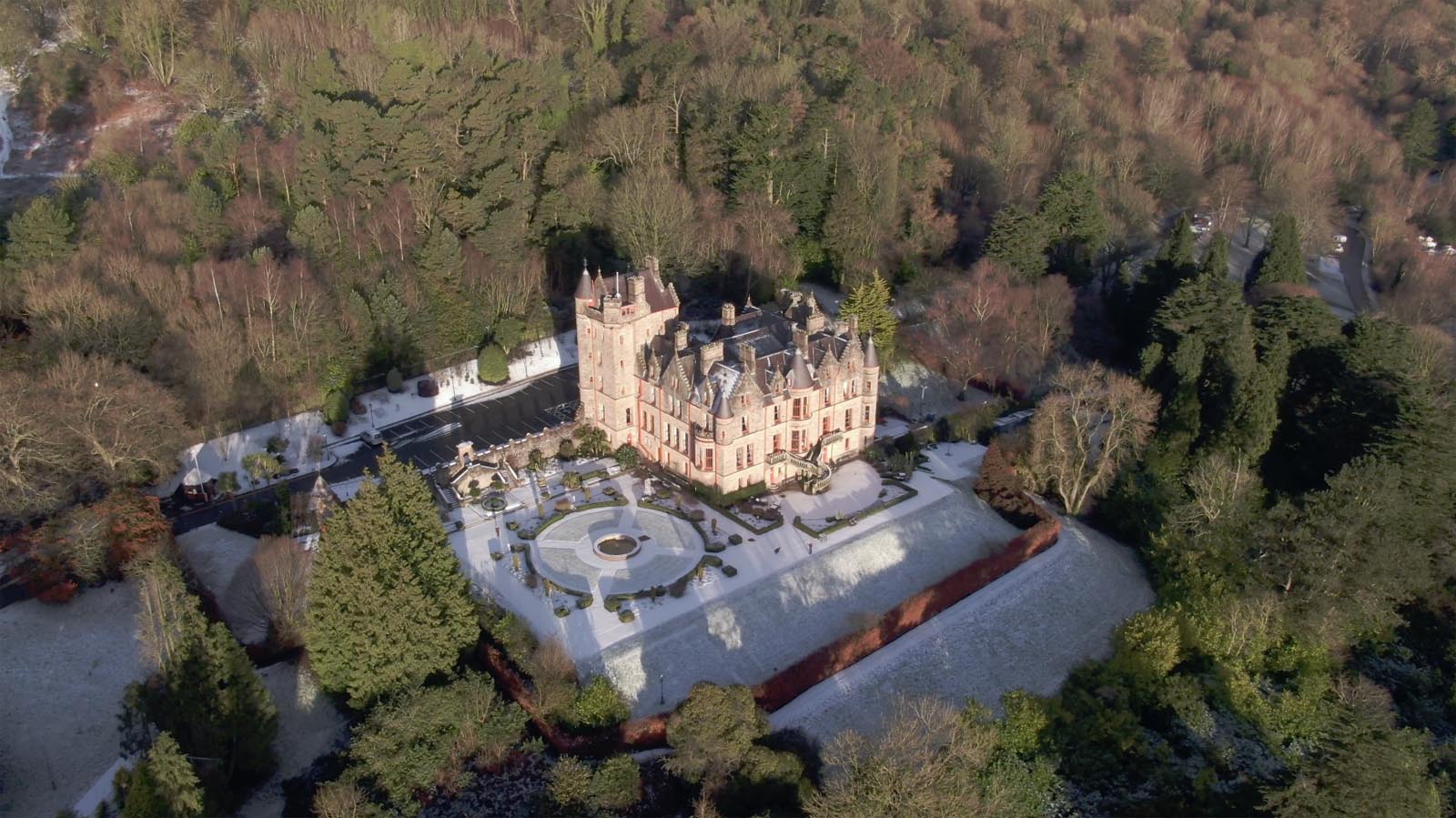 The drone begins it's ascent away from the castle's grounds, preparing us for the final view of Belfast Castle in it's mountainside setting.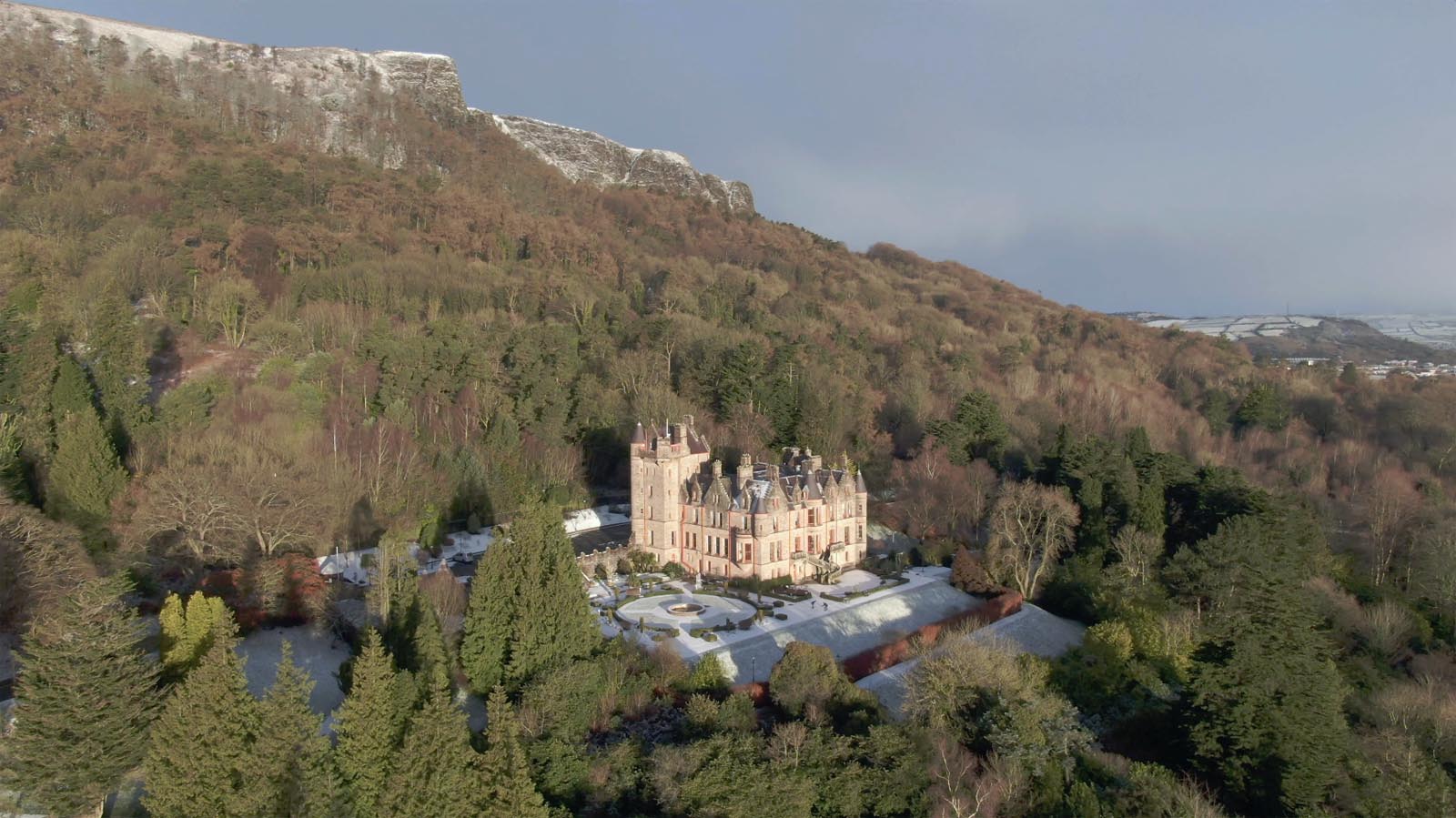 The aerial camera rises skyward and moves away from Belfast Castle revealing the forested foothills of Belfast's
Cave Hill
.
Drone photography and video production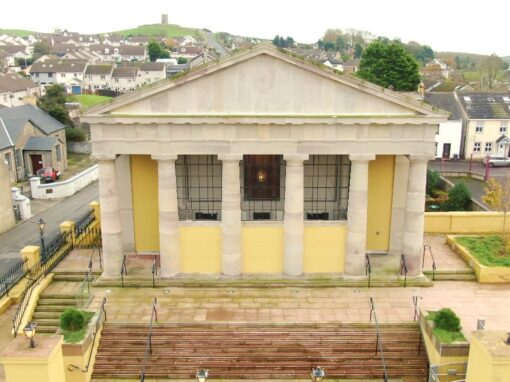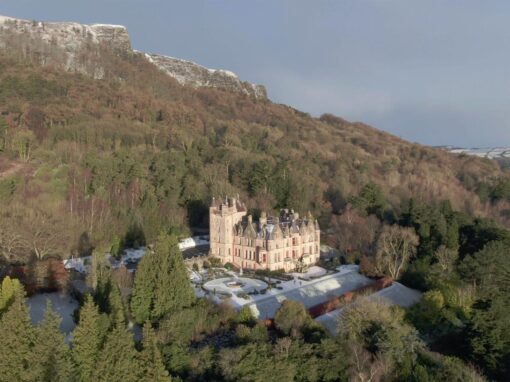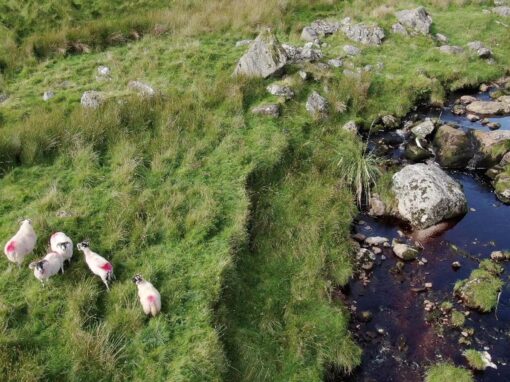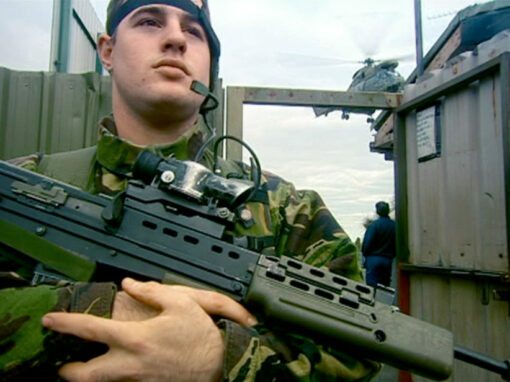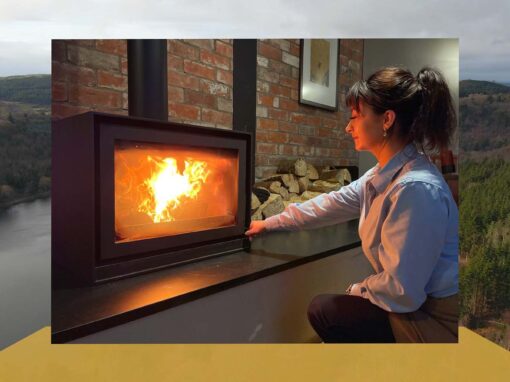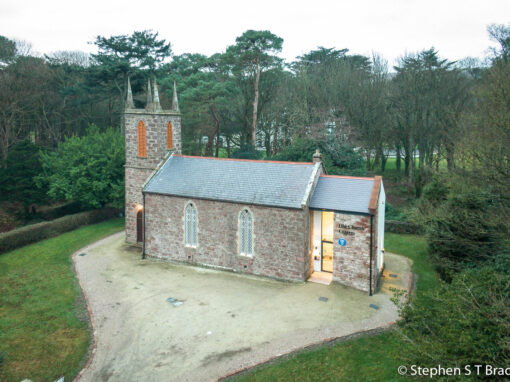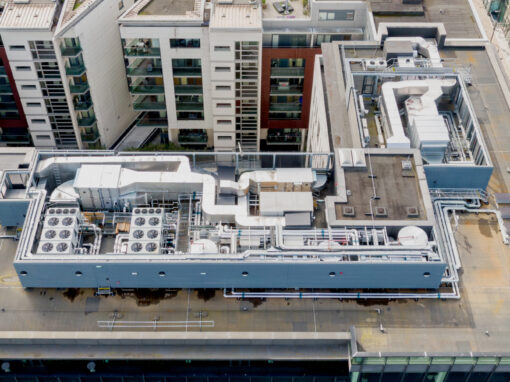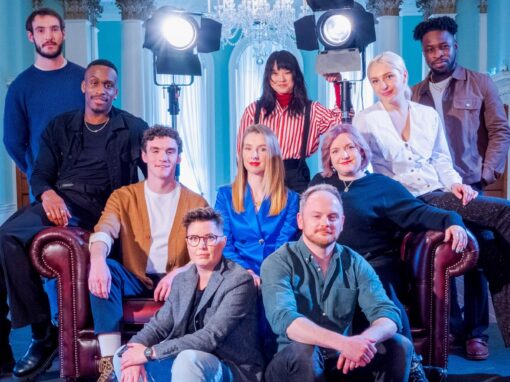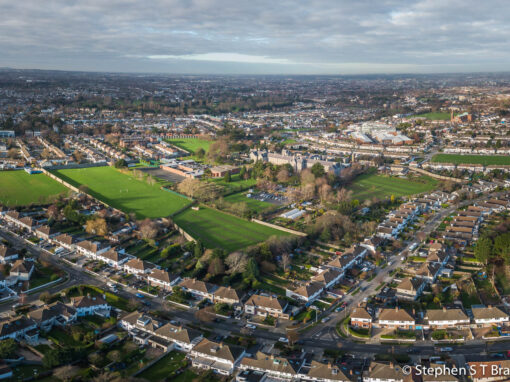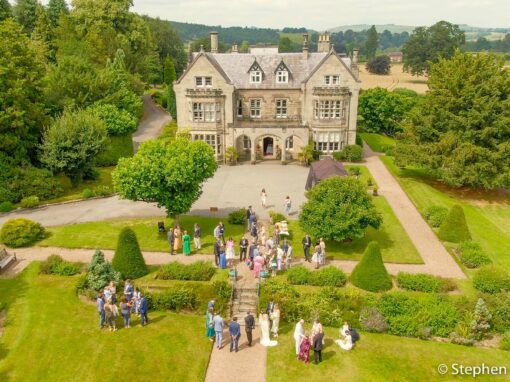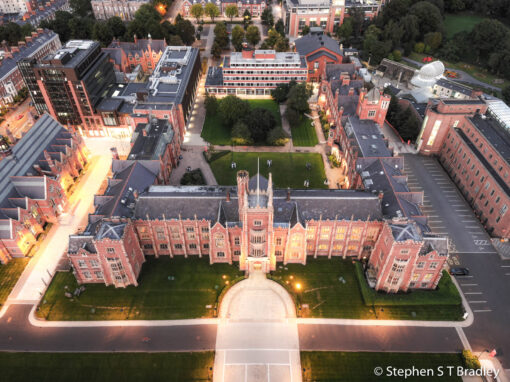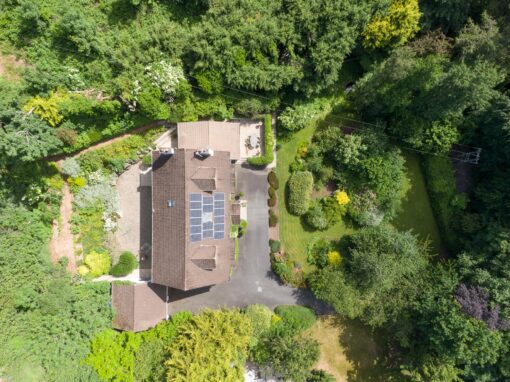 Interiors