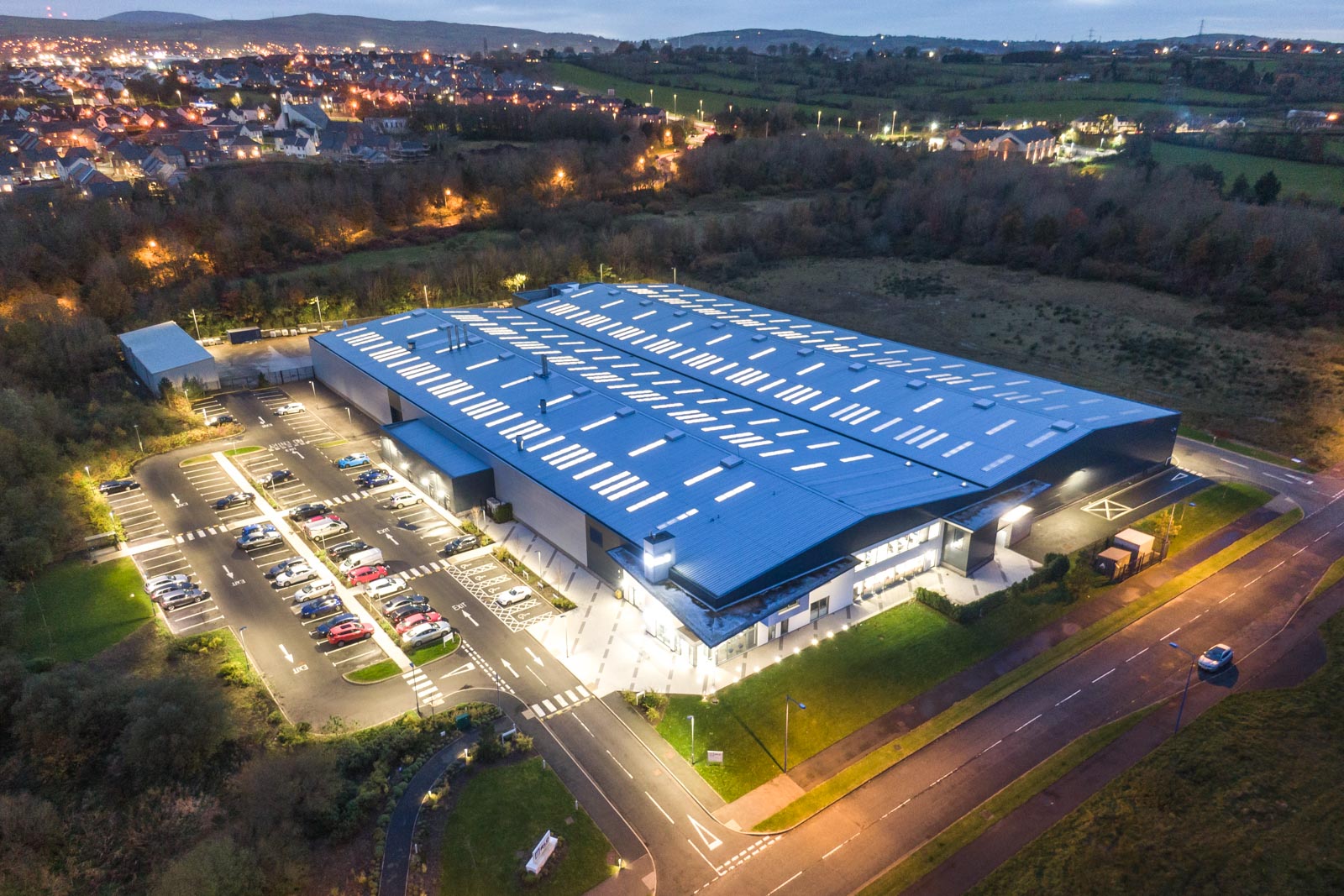 – RLC (Ronaldsway Aircraft Company)
Aerial photography of commercial premises at night can look much more spectacular than those taken during the day. This image photographed by drone at dusk is a case in point.
With a modern design and bright blue and white coloured exterior the RLC Group Global Point Building, looks quite appealing in daylight.
Photographed from the air at dusk, when the lights from this aerospace development plant adds an extra dynamic, this commercial property takes on the look and feel of something dramatically more interesting.
Resulting in photographs that engage more effectively than those shot during the day ever can. 
Timeframe: 2 days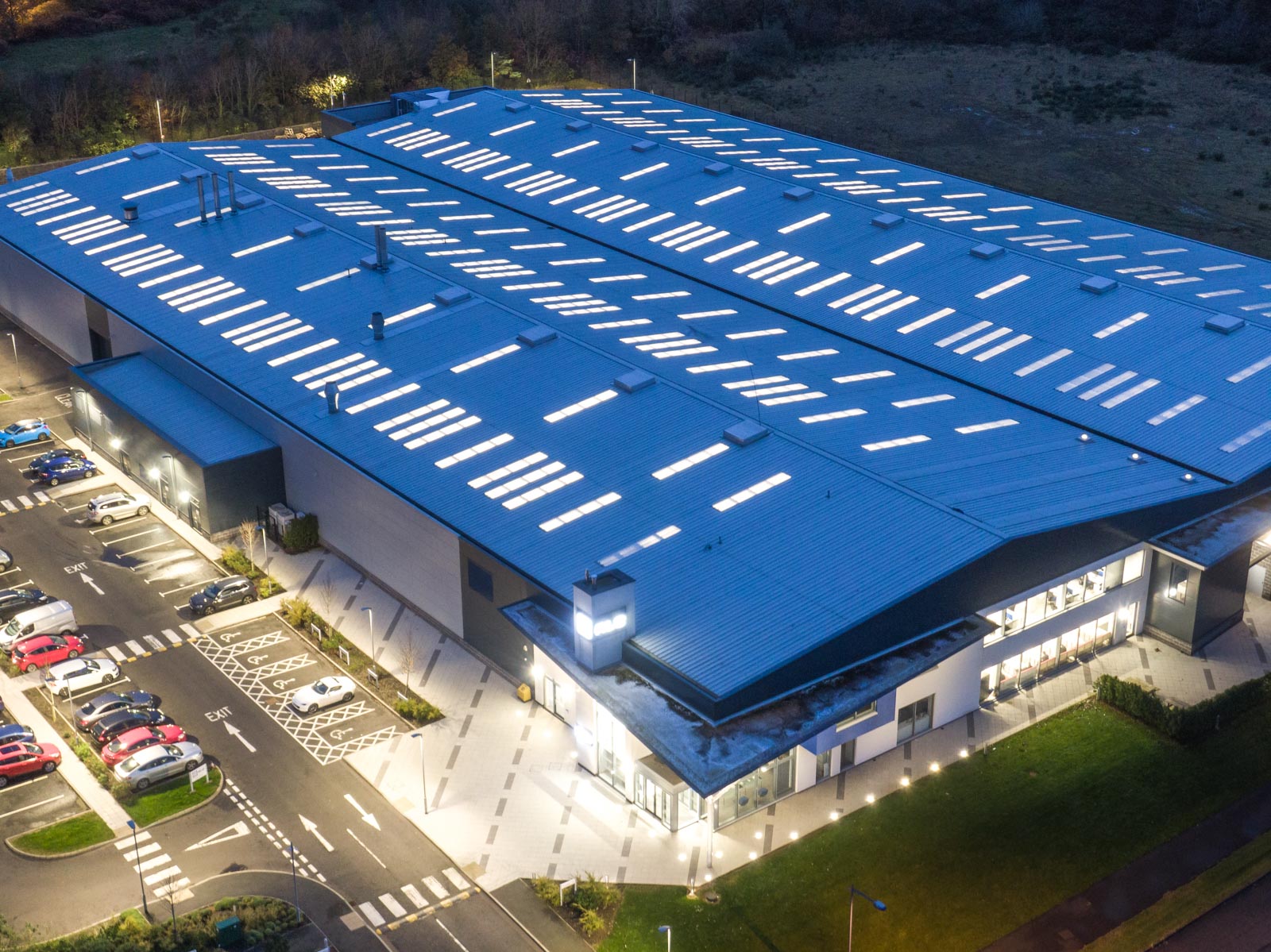 Aerial drone photograph of RLC Global Point, Newtownabbey, N. Ireland.
Project services – 
Location scouting
Aerial drone photography
Photo editing
Project category – 
Aerial survey drone photography and videography services.
Experienced filming for BBC Worldwide, and providing aerial drone photography and video production services in Dublin, Wicklow, Cavan and throughout Ireland.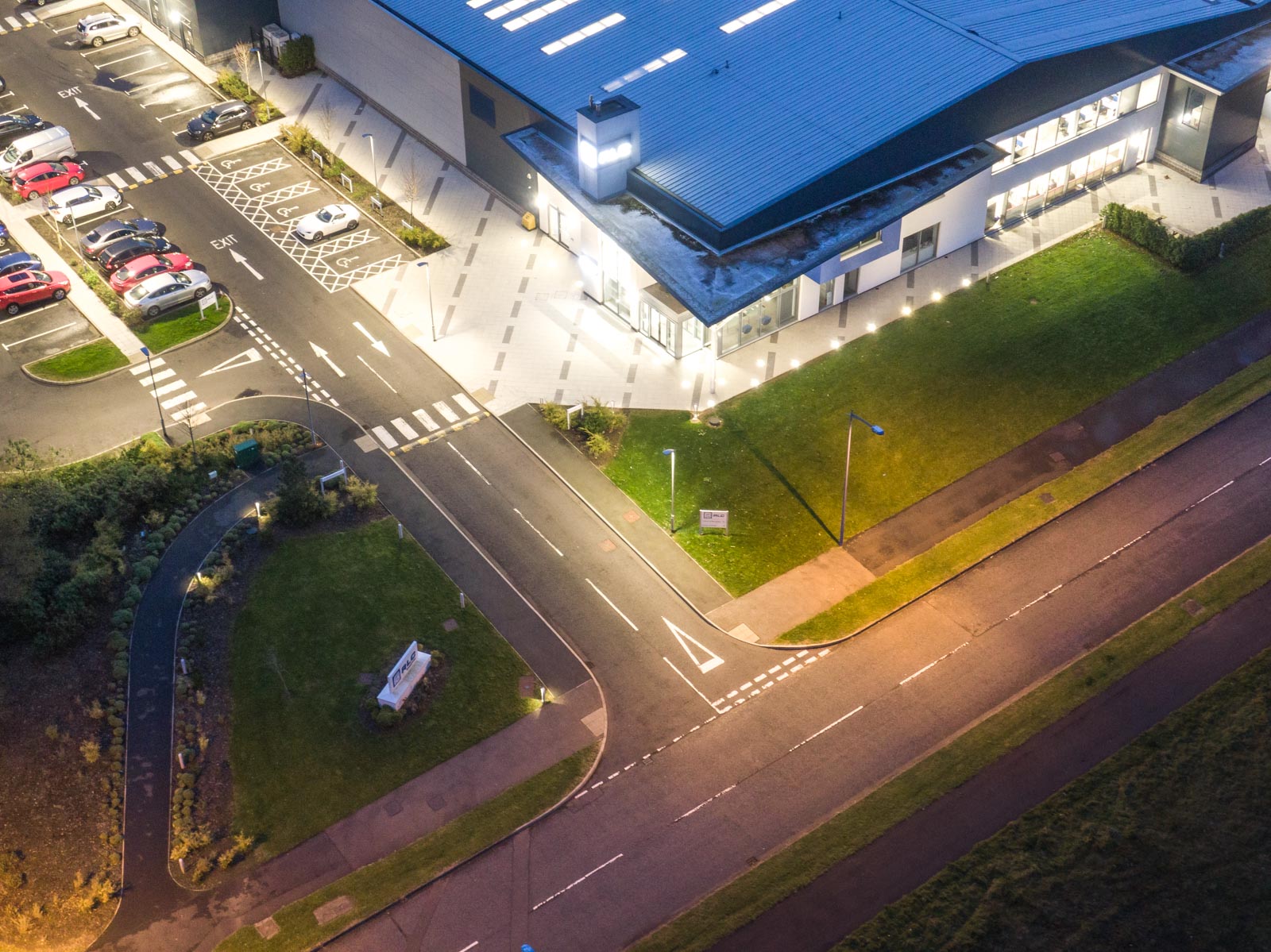 Screenshot of aerial drone video showing the main entrance and close proximity of nearby parking facilities at the RLC complex.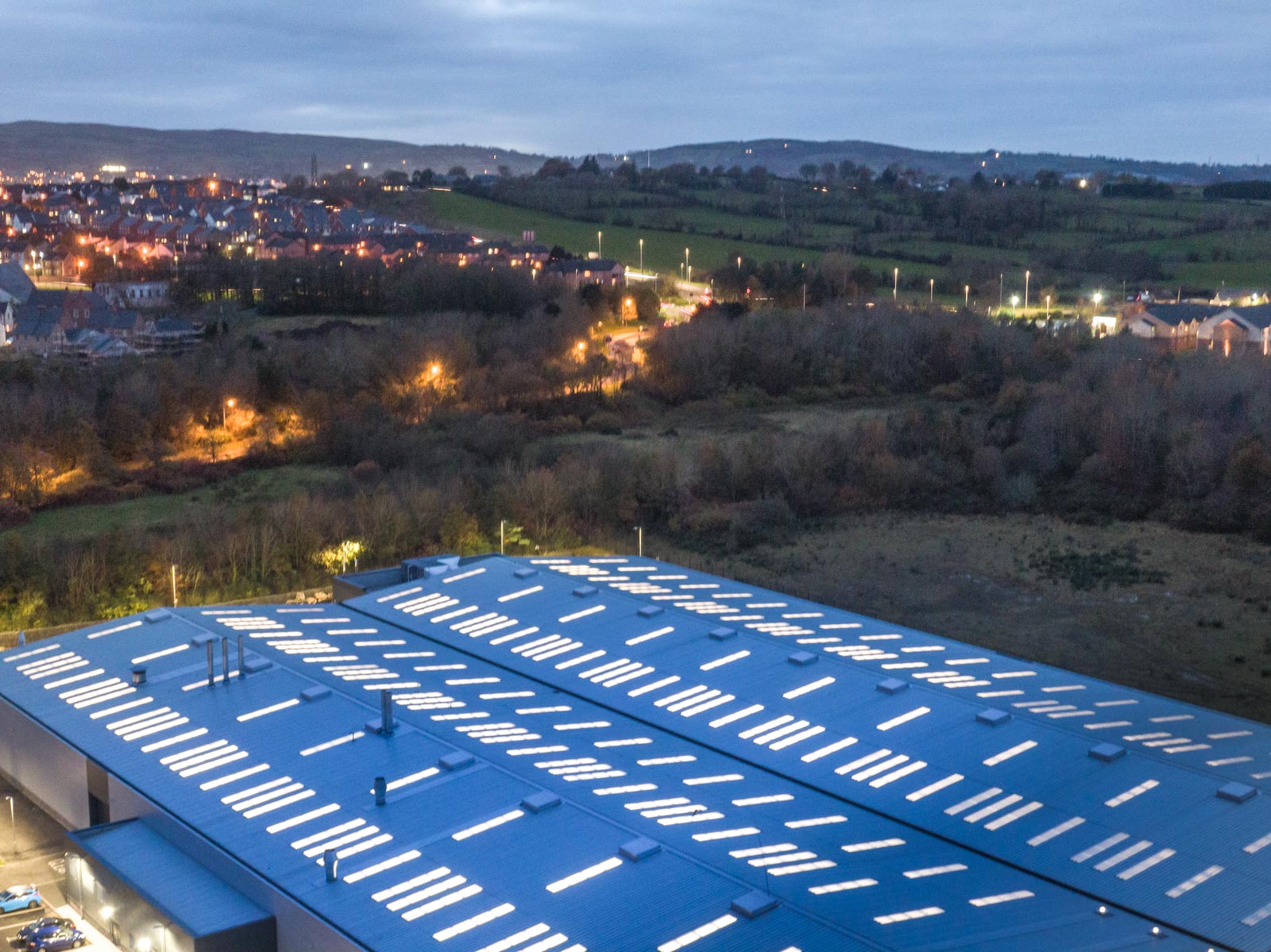 Detail showing proximity to the lights of the greater Newtownabbey area near the RLC premises.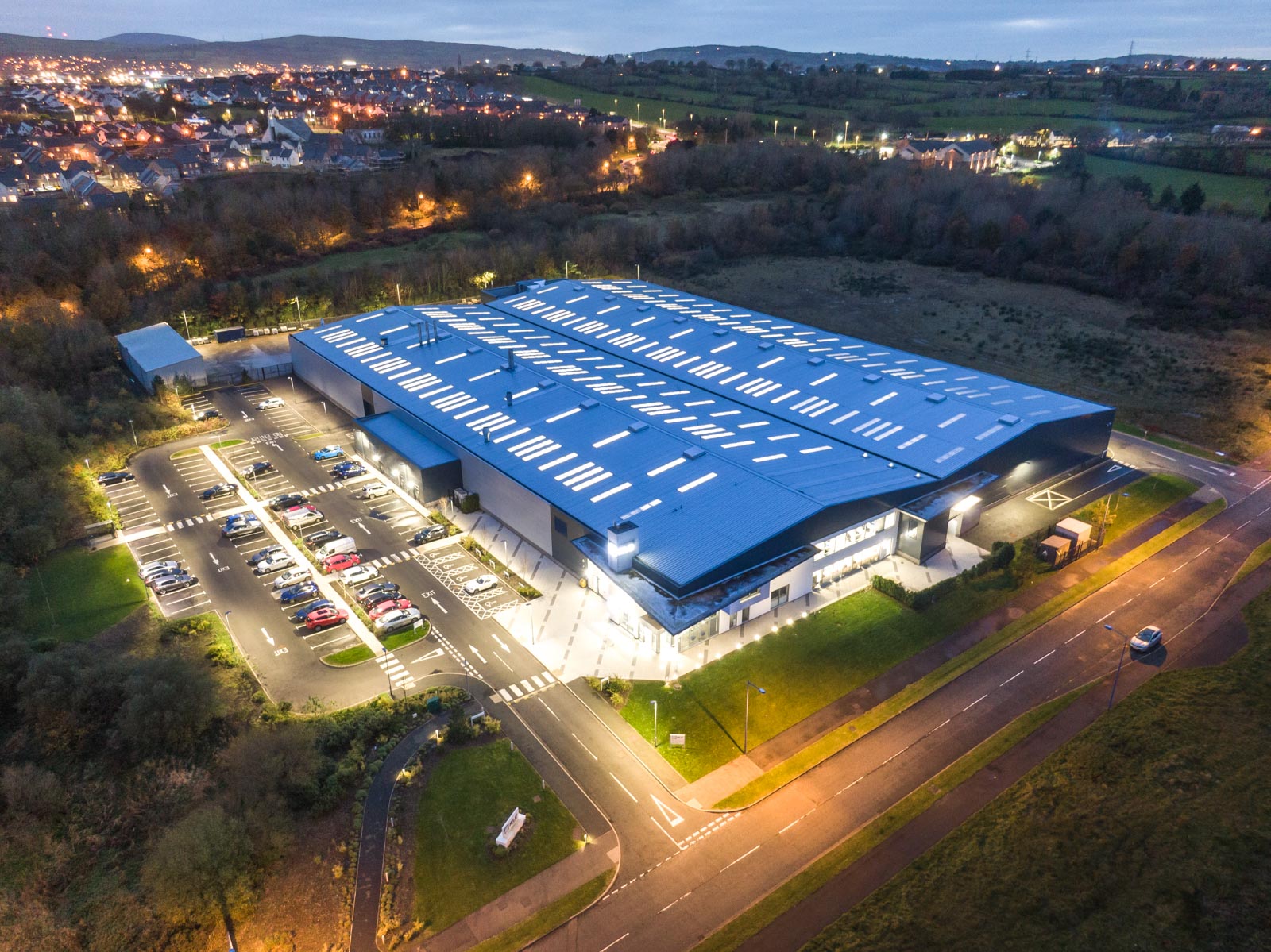 Aerial drone photograph showing the whole RLC facility, and the Cave Hill and Black Mountain ranges that encircle the north and east of nearby Belfast.
Video Production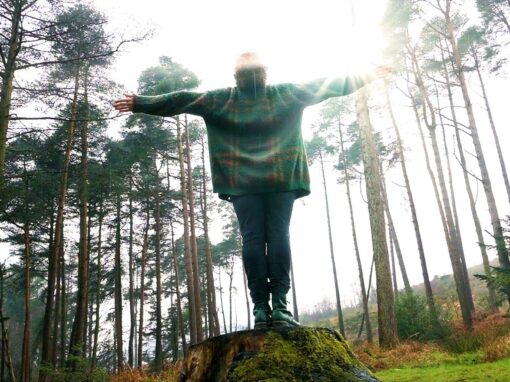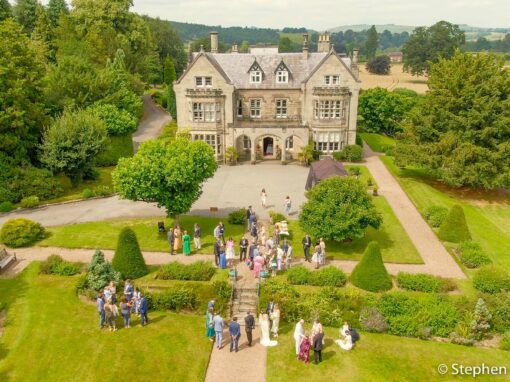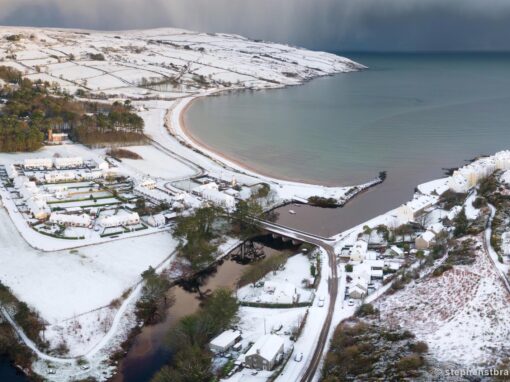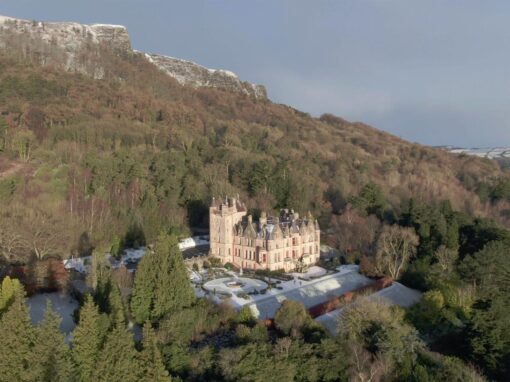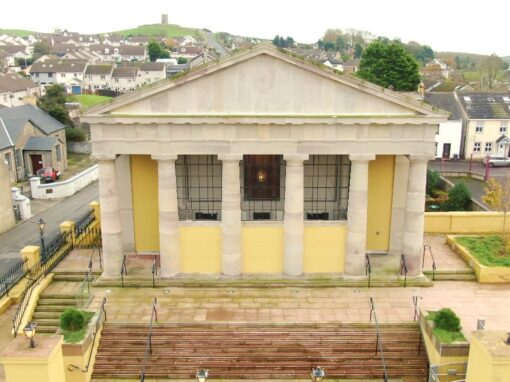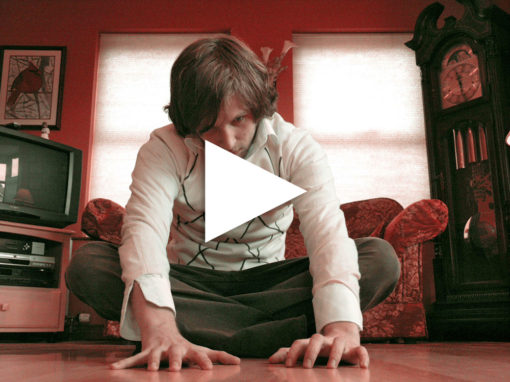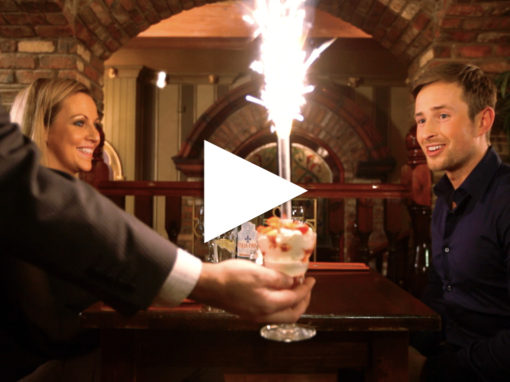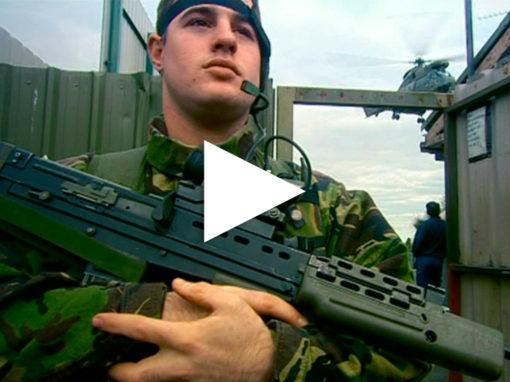 Lifestyle Photo and Video