– Country house wedding
Created to show the scale and grandeur of this picturesque and scenic location in the County of Derbyshire, England, and to record a wedding ceremony from a totally different perspective.
This country house aerial wedding video begins four hundred feet above ground level and a half mile from Birdsgrove country house and grounds.
We then move forward to within feet of the coat of arms located above the main entrance to Birdsgrove before cutting to interior drone footage of a hand painted calendar of events for the wedding ceremony itself.
Exiting the building we move forward through trees backlit by a bright almost blinding light, before breaking out over and above a large weir situation on the edge of the grounds of this English country house.
The camera them move up and back form the festivities, before we cut briefly to guests enjoying a walk in the nearby countryside, then back to settle on a wide shot of the River Dove creating a perfect foreground for the final aerial shot of the beautifully landscapes grounds of Birdsgrove.
The aerial wedding video then ends on a still photograph of the happy couple just after signing the wedding register
Location: Birdsgrove House
Timeframe: 4 days
Experienced filming for BBC Worldwide, ITV and RTE and providing aerial drone wedding photography and video production services throughout Ireland and the UK.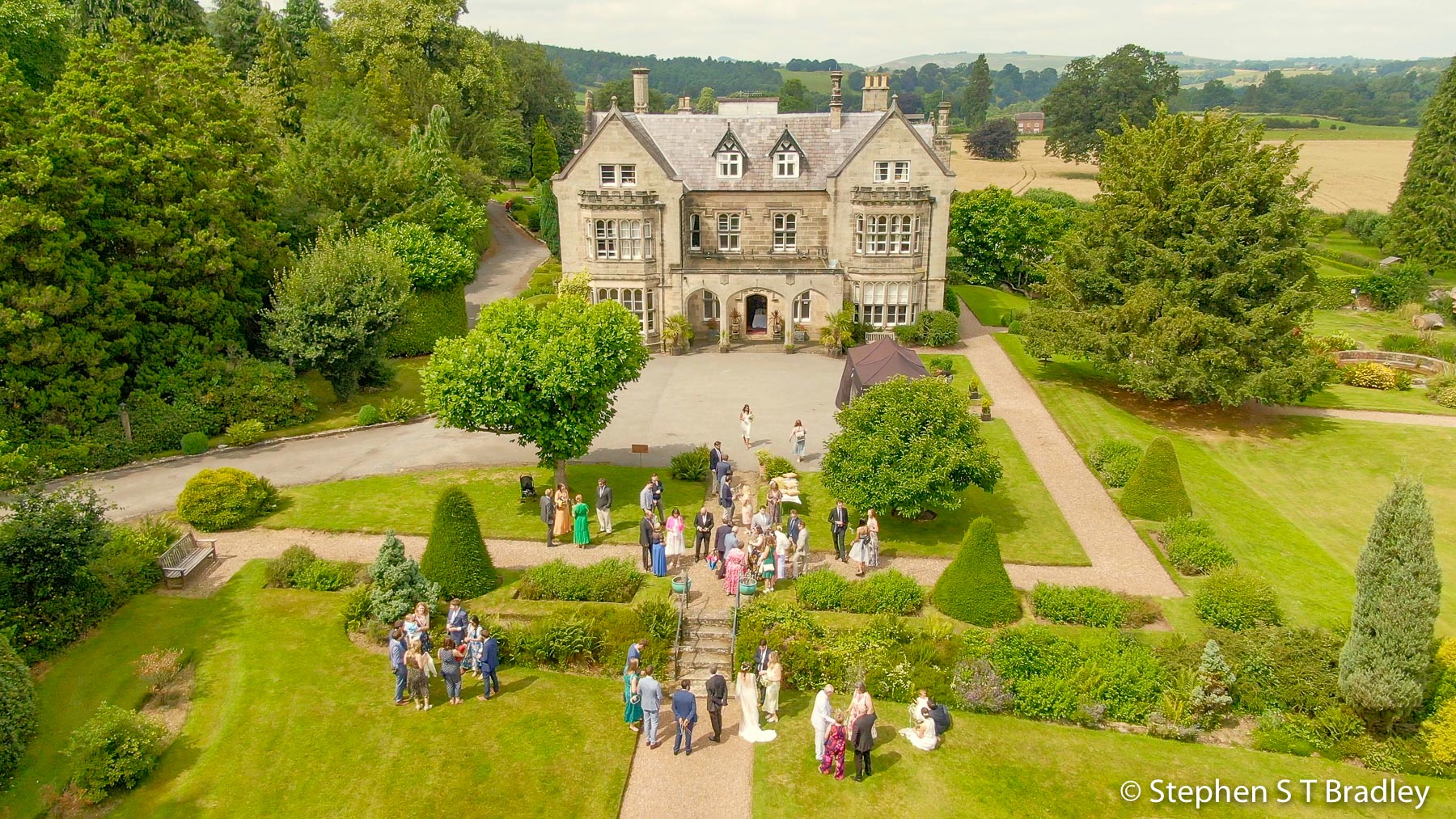 Guests gather on front of Birdsgrove country house for the official wedding group photographs.
Project services – 
Safety inspection
Clearances
Aerial drone videography
Aerial drone photography
Video Editing
Project category – 
Architectural and construction aerial drone photography and video production services
Locations we film in – 
Ireland (

Carlow, Cavan, Clare, Cork, Donegal, Dublin, Galway, Kerry, Kildare, Kilkenny, Laois, Leitrim, Limerick, Longford, Louth, Mayo, Meath, Monaghan, Offaly, Roscommon, Sligo, Tipperary, Waterford, Westmeath, Wexford and Wicklow).

Northern Ireland, England, Scotland, Wales and the Isle of Man.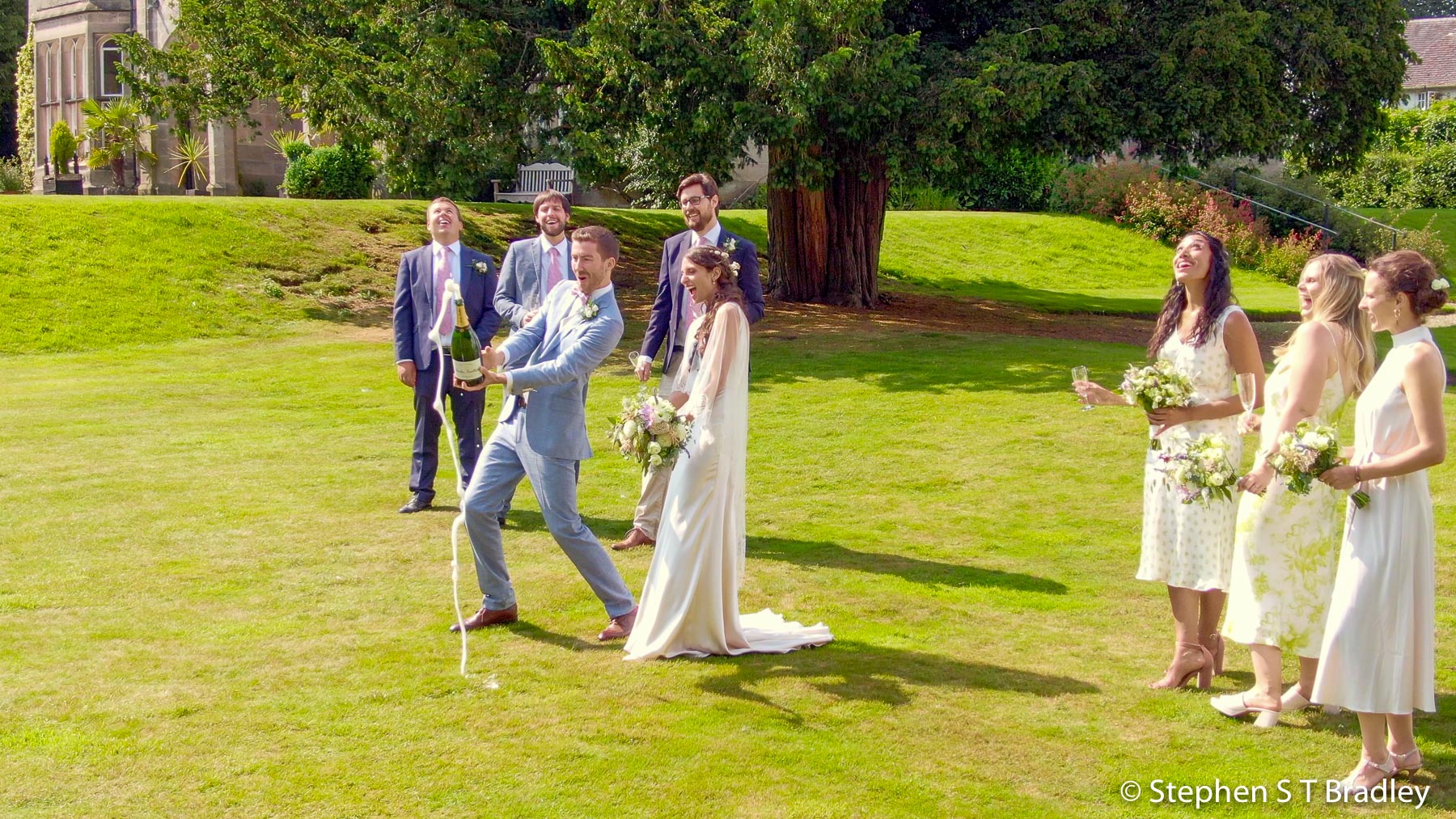 Celebrating in style, the bride and groom pop the cork on a celebratory bottle of champagne.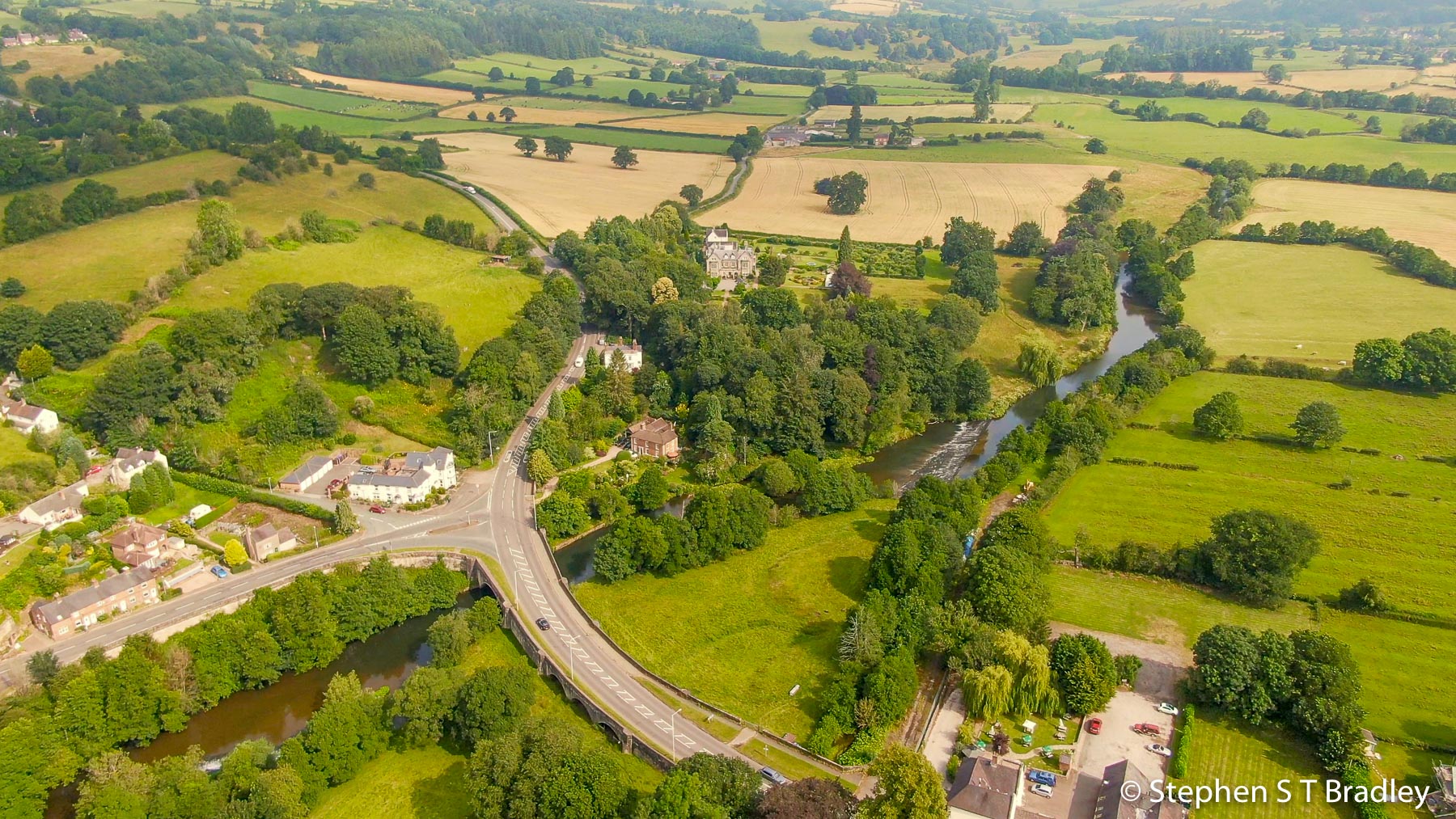 High and wide establishing aerial shot of Birdsgrove country house and the surrounding countryside in Derbyshire, England.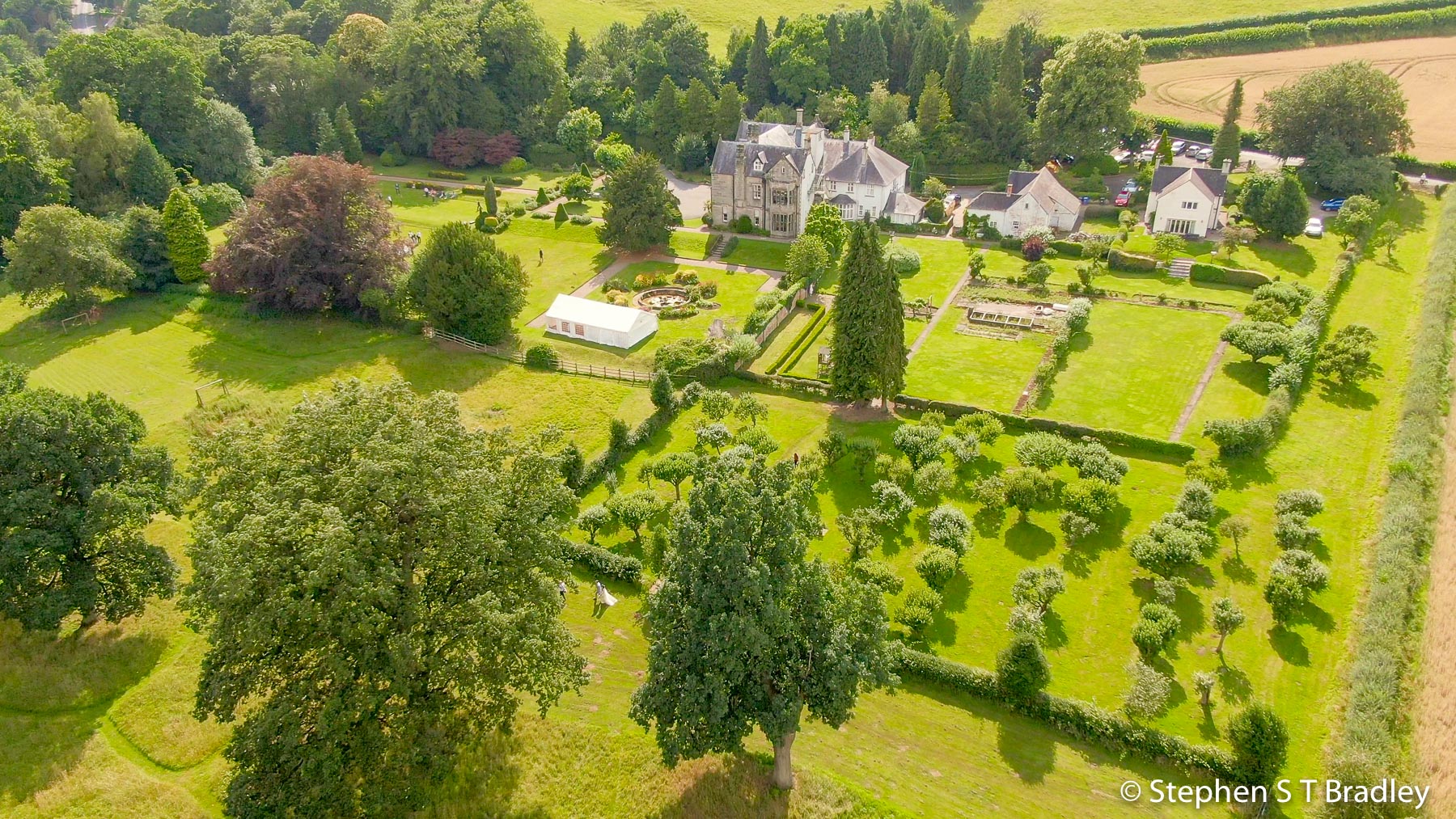 The bride and groom can be seen between trees at the bottom of this still image which helps illustrate the size and scale of the grounds of this English country house.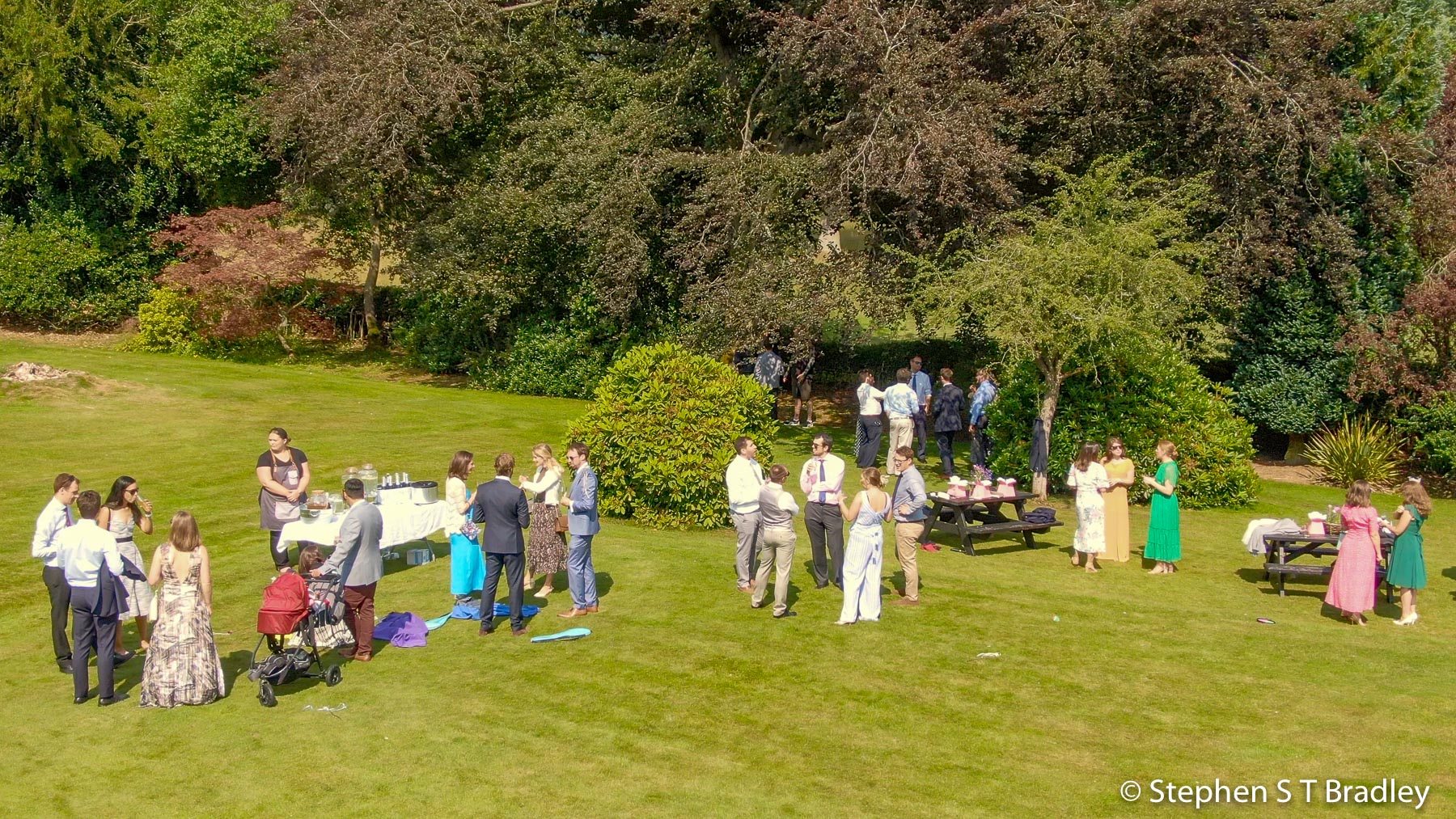 The bridal party and guests enjoy snacks and drinks before the wedding speeches and activities.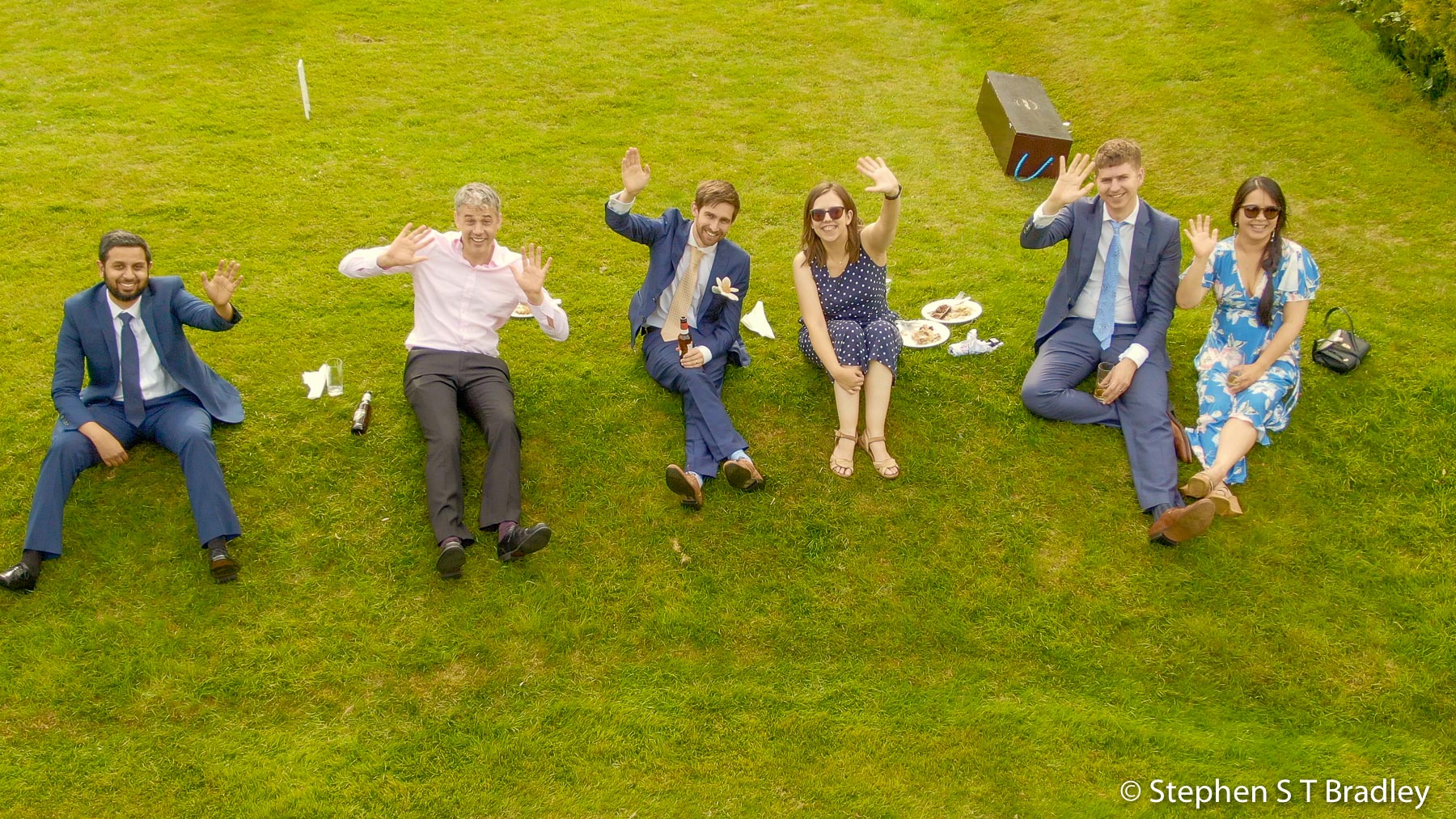 Guests wave to the airborne camera while relaxing on the lawn.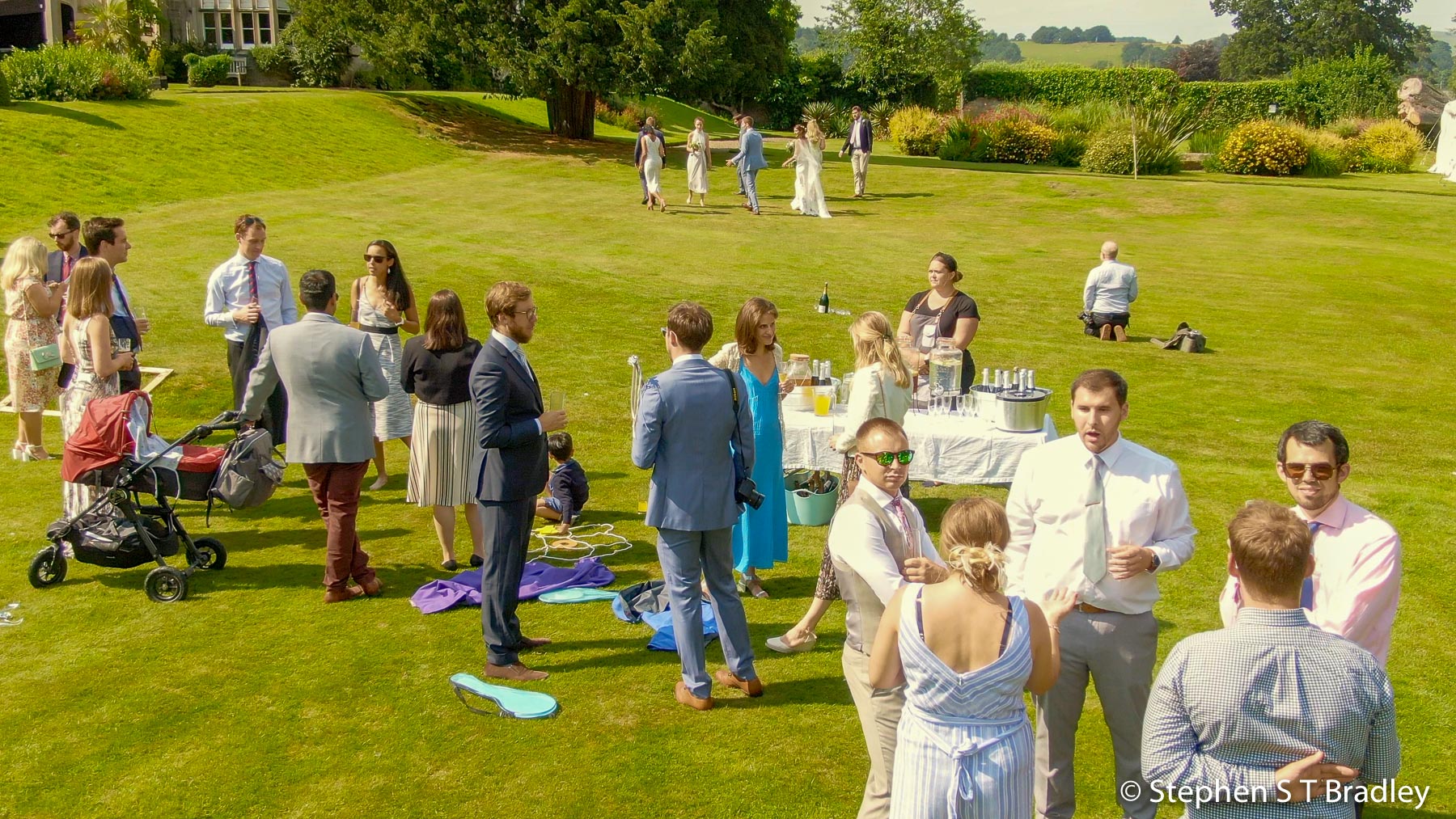 The camera moves forward over guests and towards the bridal party.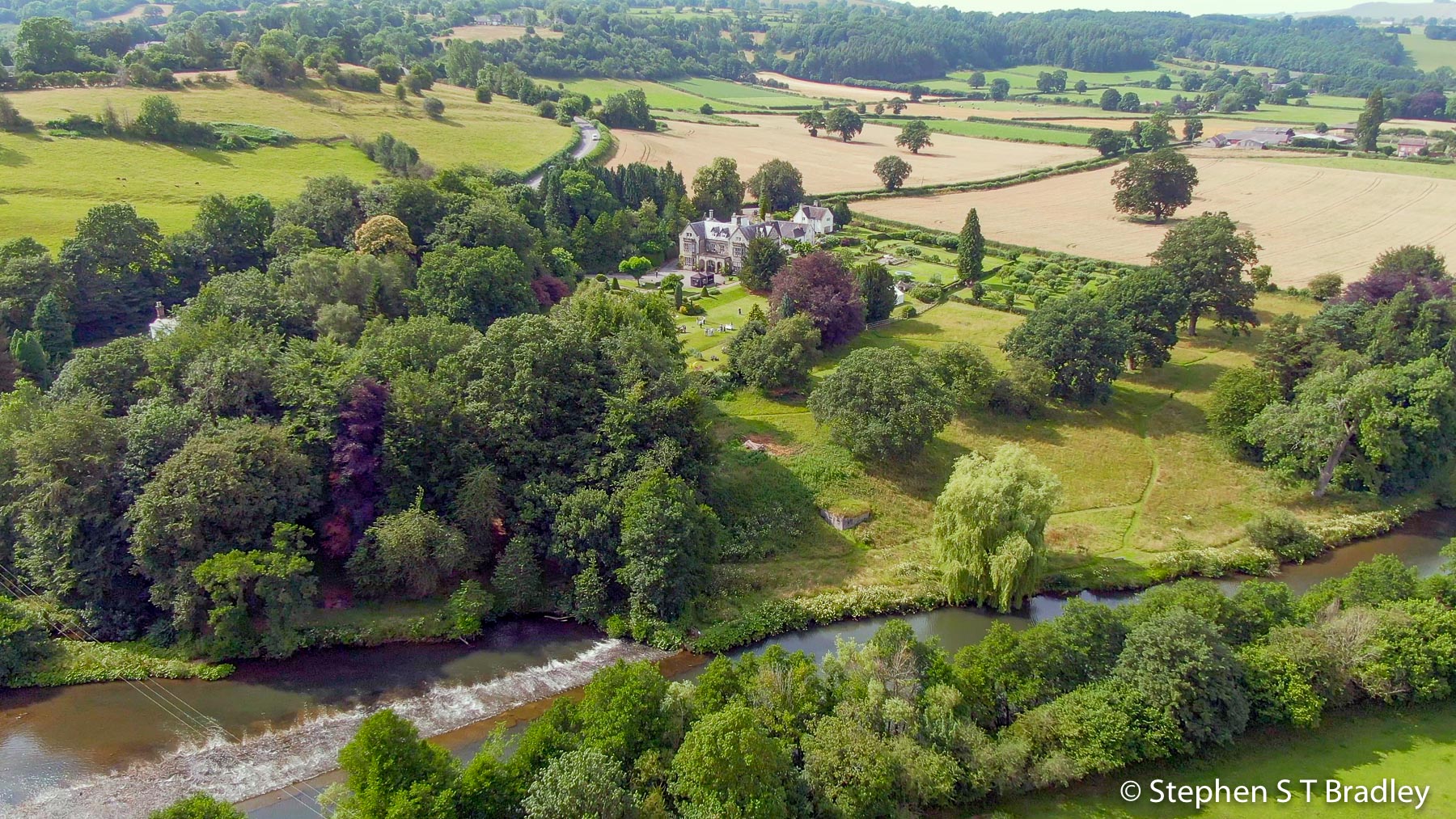 The final shot showing the scale of Birdsgrove house and the River Dove running past the perimeter of this Derbyshire country house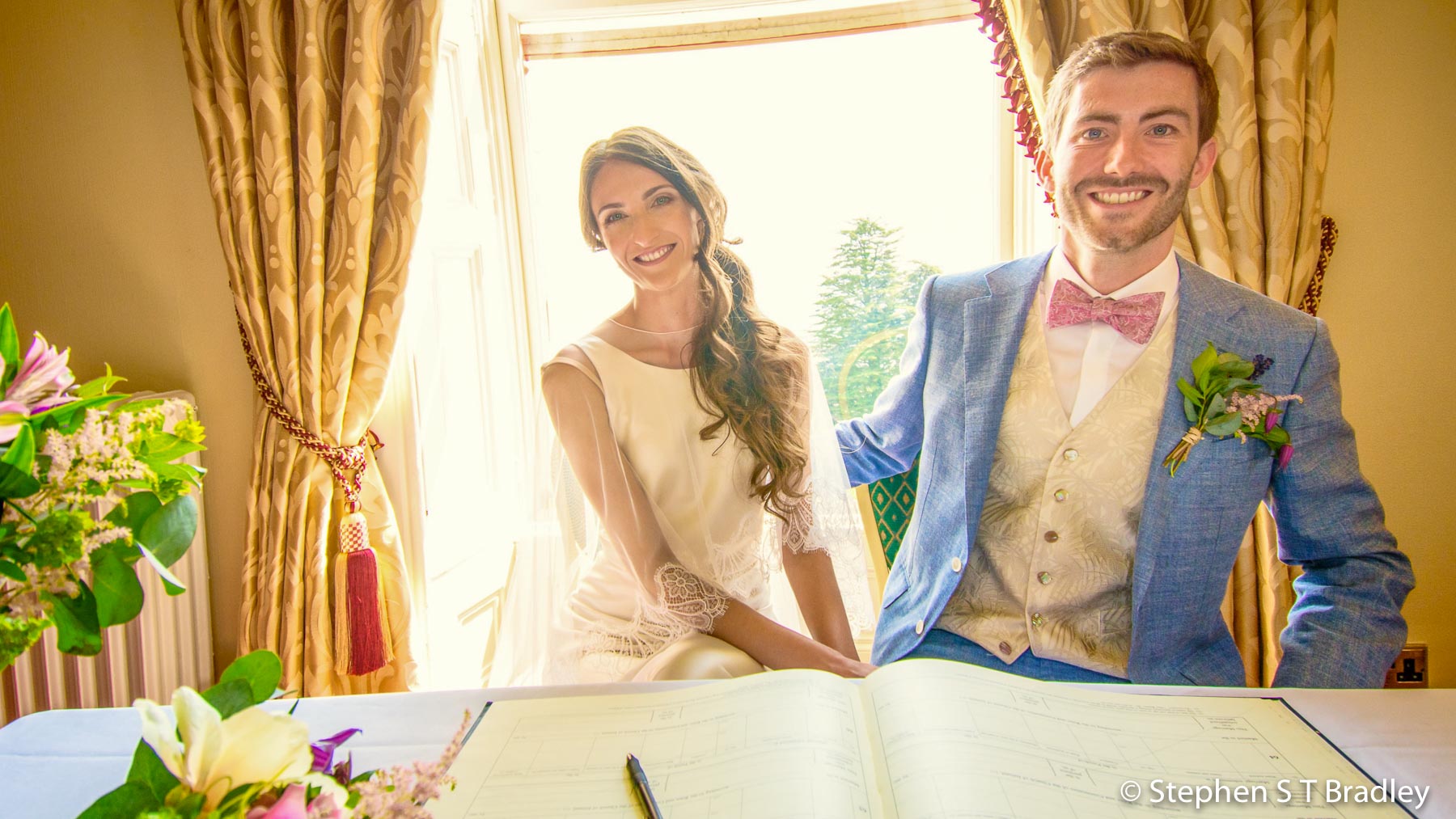 Bride and groom, Kate and Patrick, photographed enjoying the moment after signing the wedding register.
Hotel video production and photography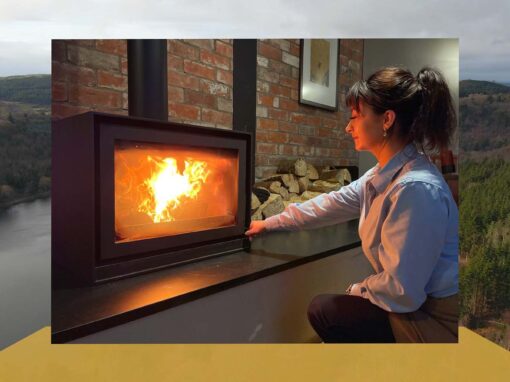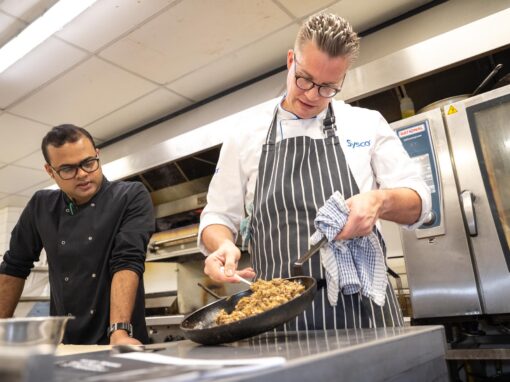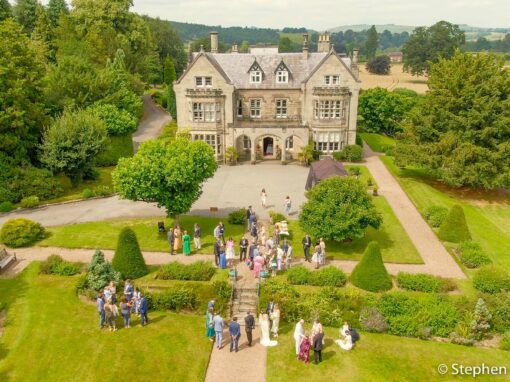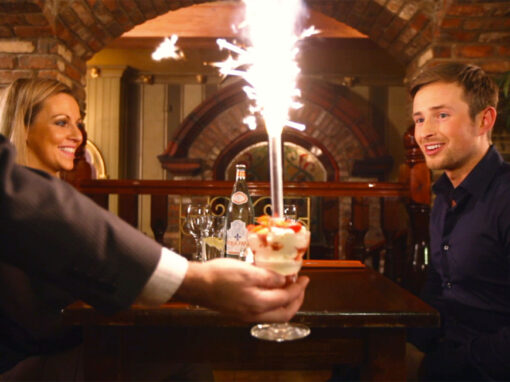 Video production