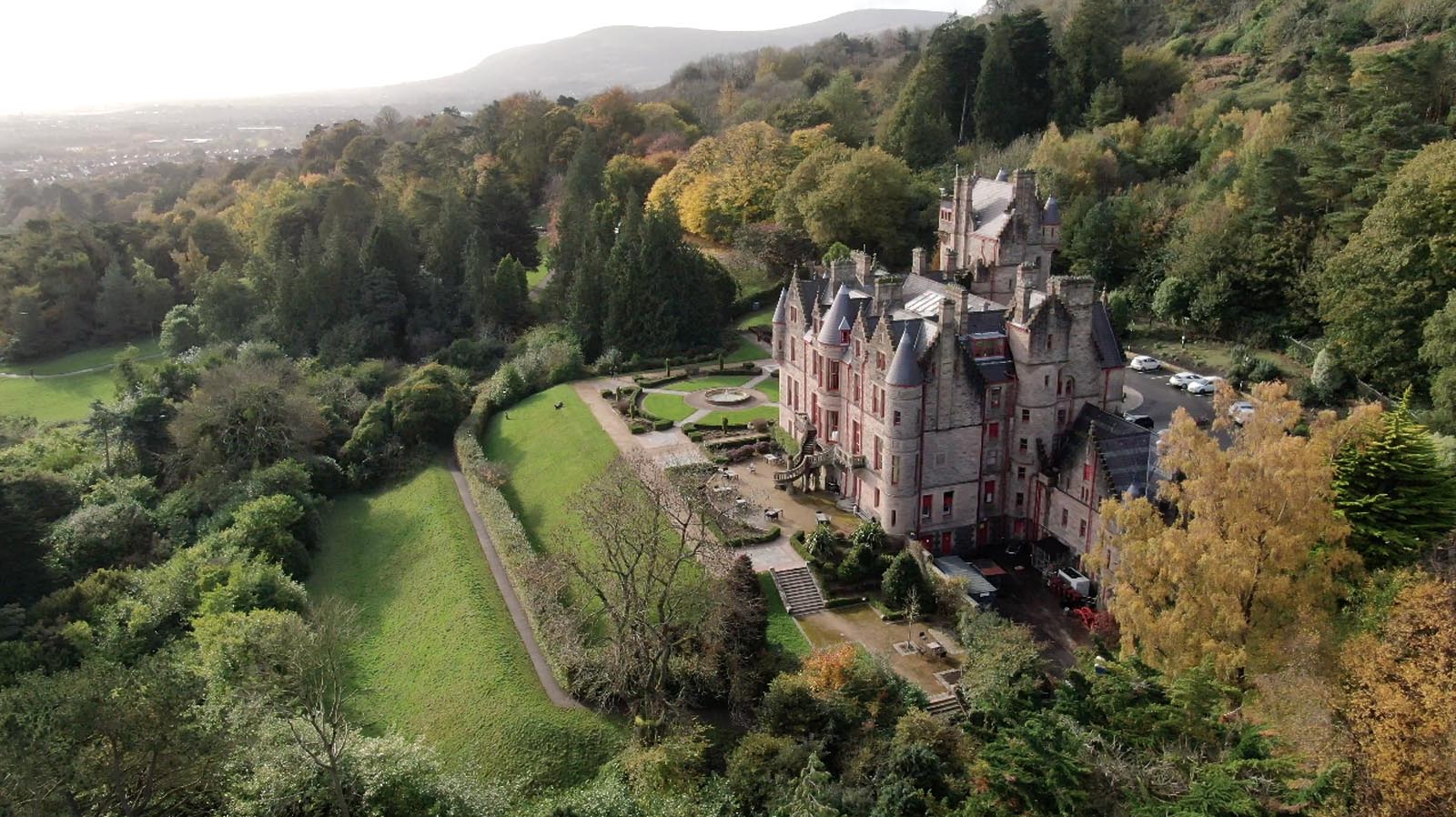 – Belfast Castle
This drone videography and photography project was created to give an overview of the architecture and geographic location of one of Belfast's most popular tourist attractions, Belfast Castle.
The video begins looking straight down on gold coloured leaves in the castle's forested grounds to follow a car as it makes it's way along the castle's main road where we catch a glimpse of the building's unique sandstone architecture.
We then move to the right as more of the castle and it's grounds are revealed behind the tops of trees that surround the building's walled lawns.
Our drone moves forward and down, revealing the gardens that surround the castle's east facing exterior and it's location nestled in the foothills of Cave Hill Country Park, before moving our view across this frontage before coming to rest s we are presented with the north gable behind grand trees within the large park that surrounds the castle.
Our camera and view then travels towards the west past the castle and it's uniquely manicured lawns as we are presented with Belfast and the hills surrounding it in the distance.
Client: Bout Yeh 
Timeframe: 2 days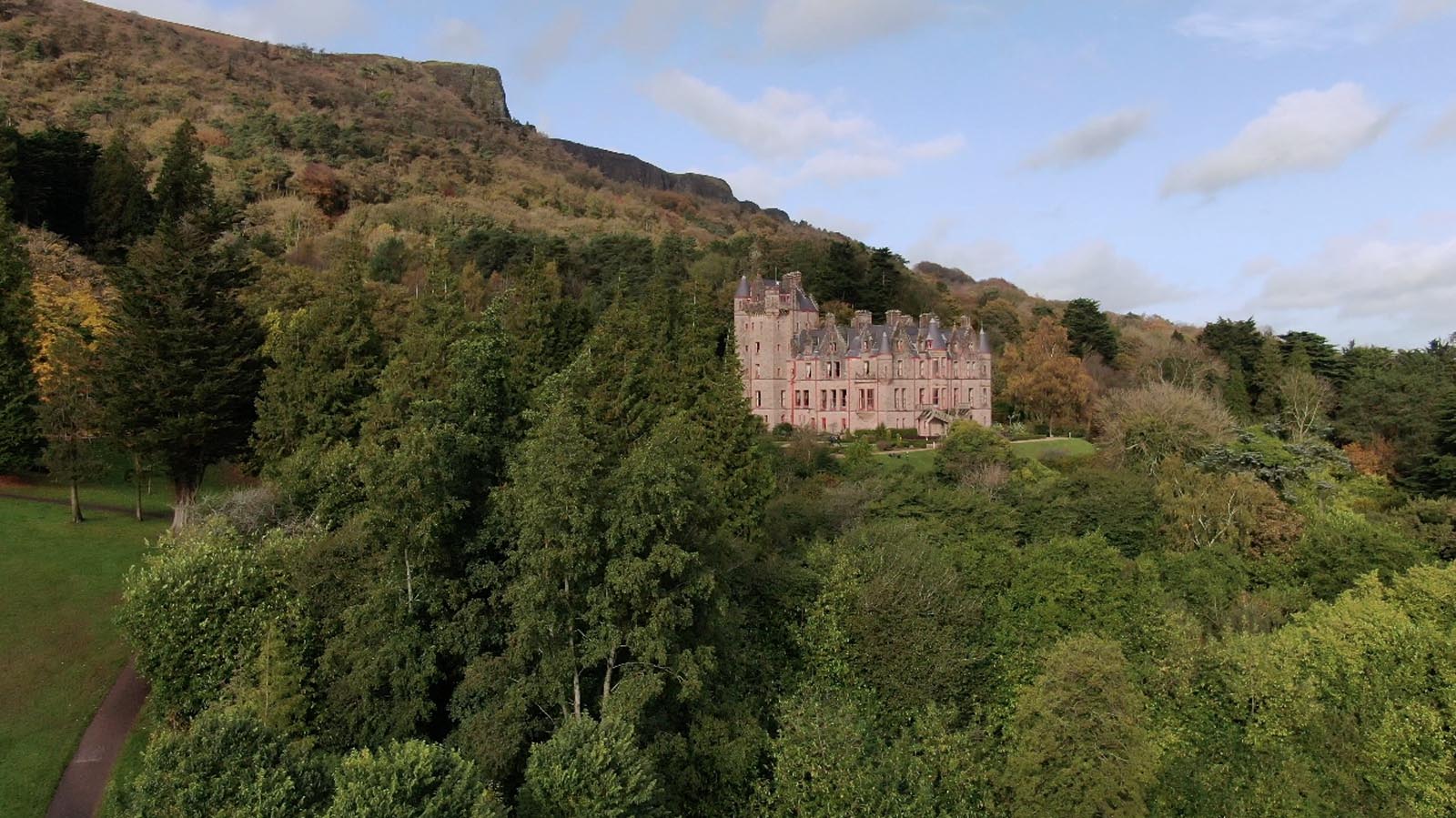 Screenshot from this project's drone video production showing Belfast Castle within it's wooded park and beneath Cave Hill, Belfast.
Project services – 
Aerial drone videography
Aerial drone photography
Video Editing
Project category – 
Commercial, residential and property aerial drone photography and video services
Experienced filming for BBC Worldwide, and providing aerial drone photography and video production services in Dublin, Wicklow, Cavan and throughout Ireland.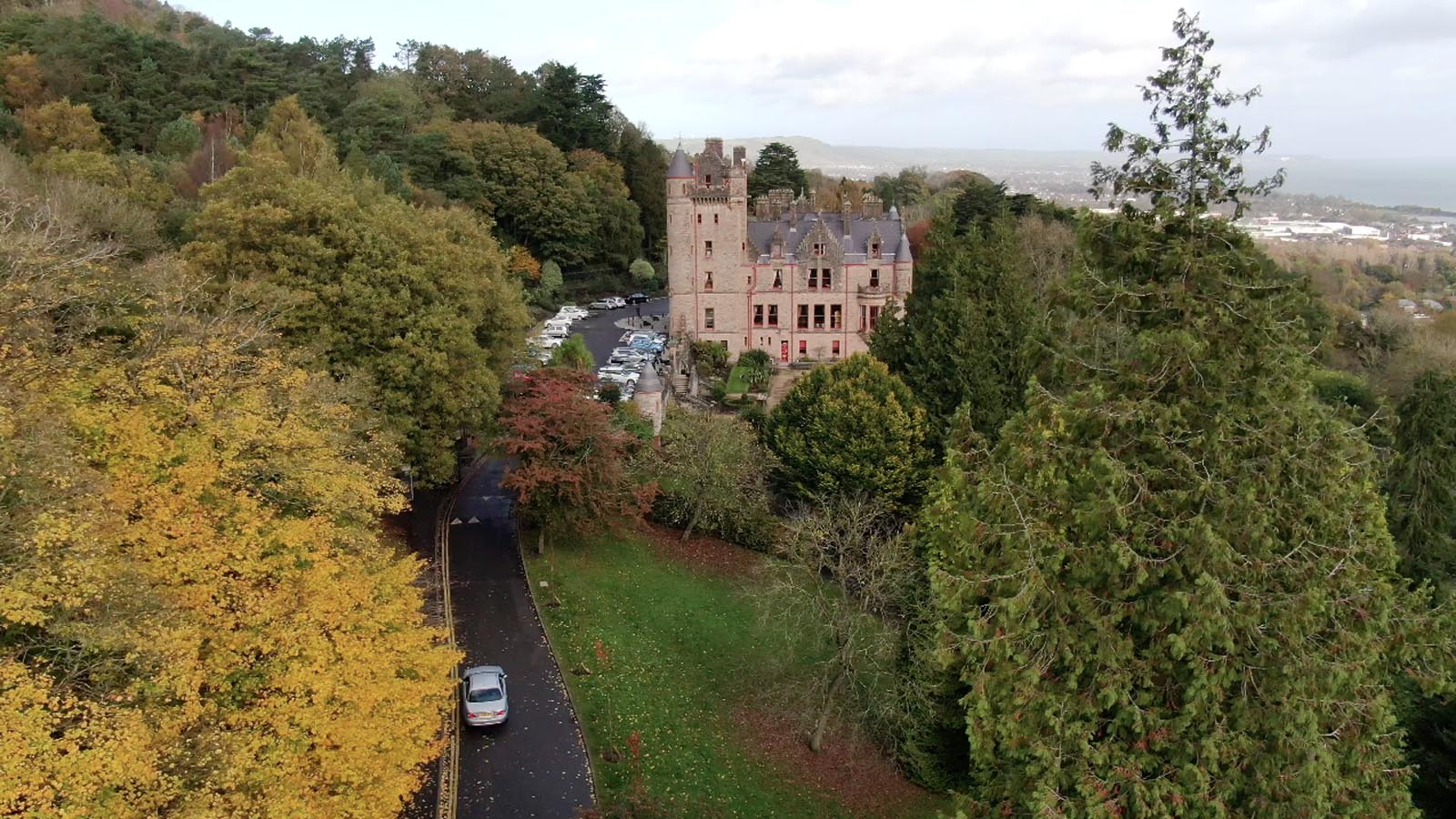 Video production screenshot showing the scale of the property, as a car leads us towards the gates of Belfast Castle and it's walled garden.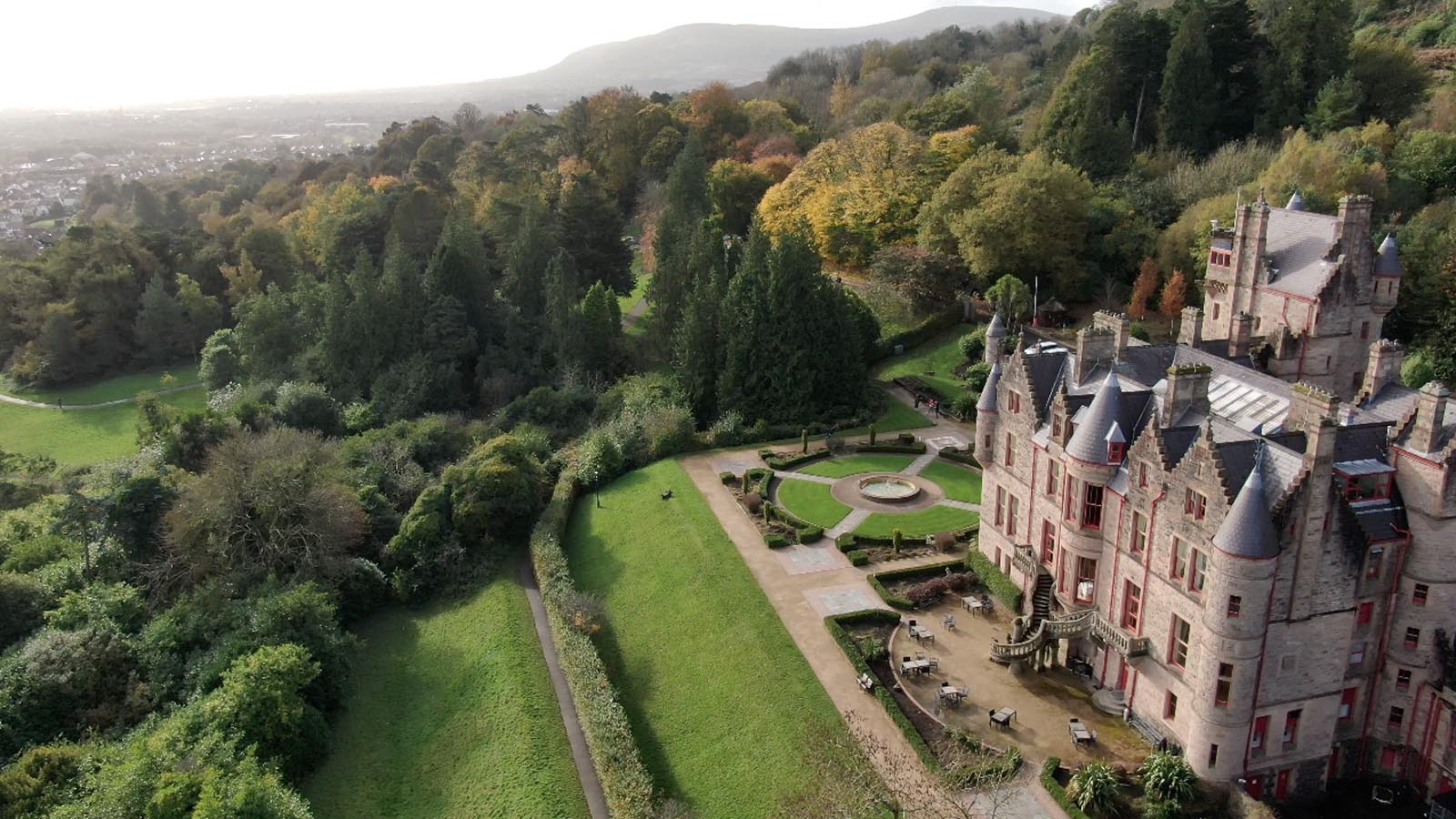 Drone footage screenshot showing the unique architecture of this stately sandstone building and it's location within the grounds of this former home of The Marquis of Donegall.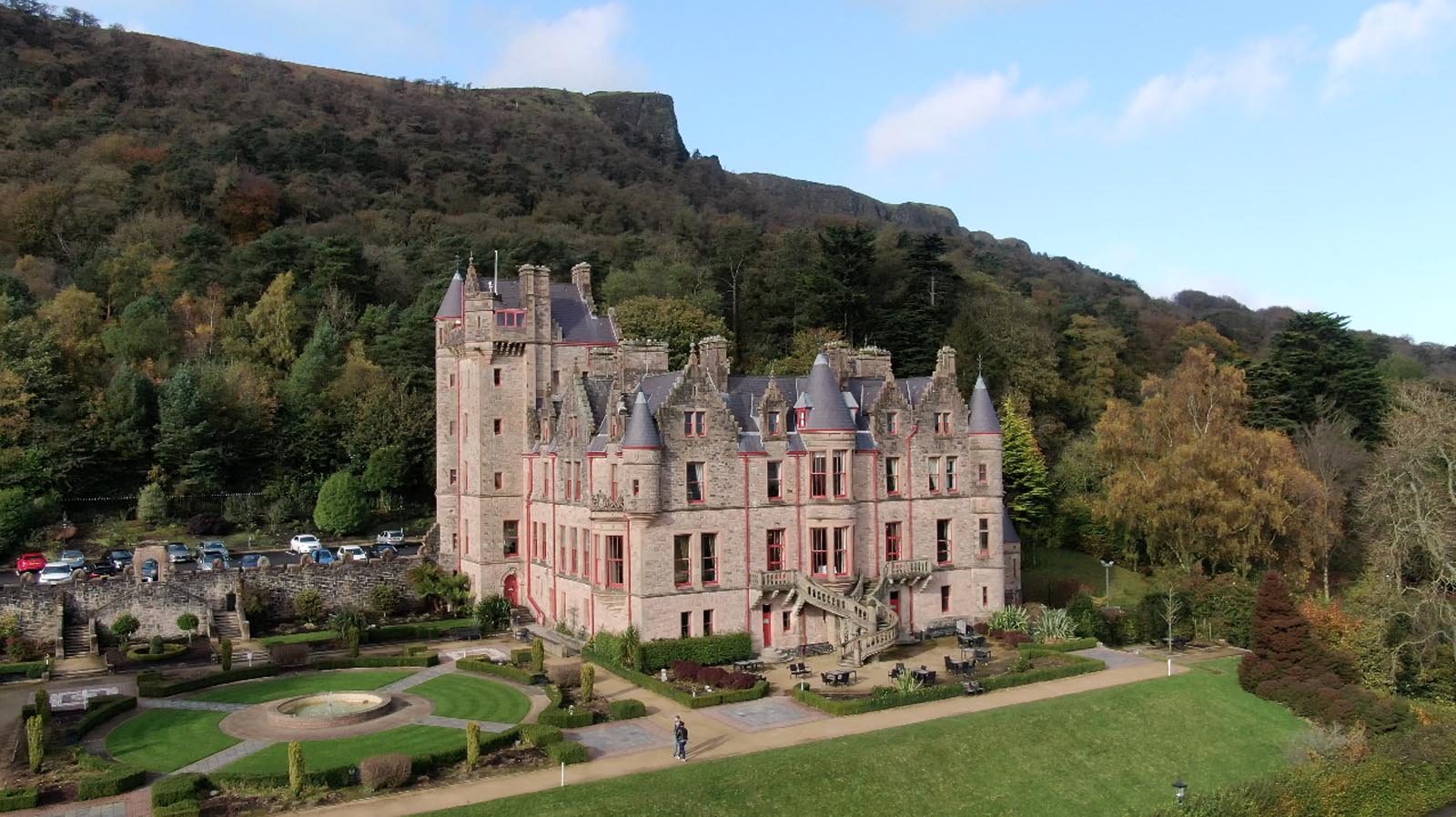 Aerial drone video footage screenshot showing the walled garden and east facing facade of Belfast Castle and it's position on the edge of Cave Hill Country Park.
Drone photography and video production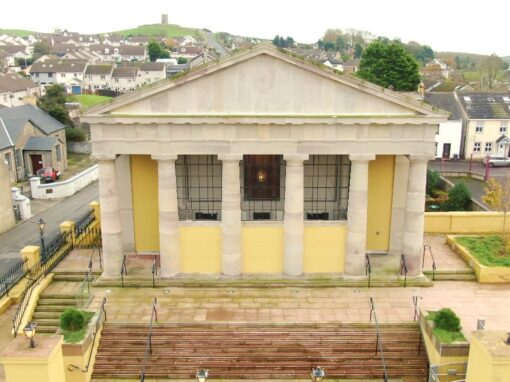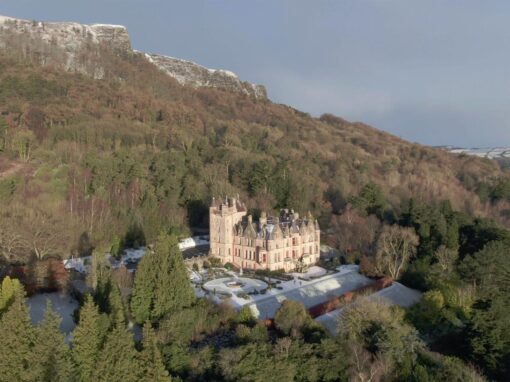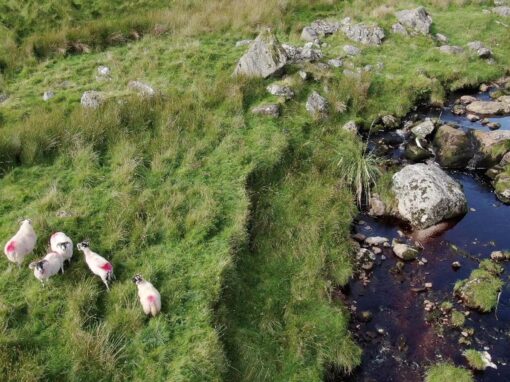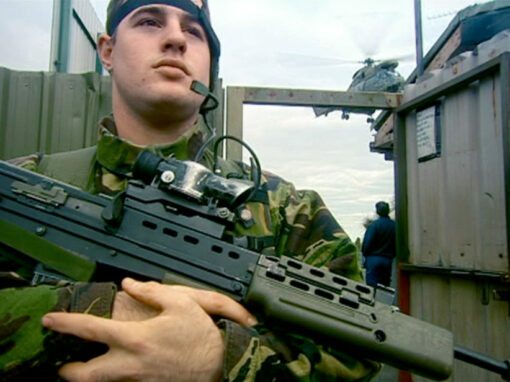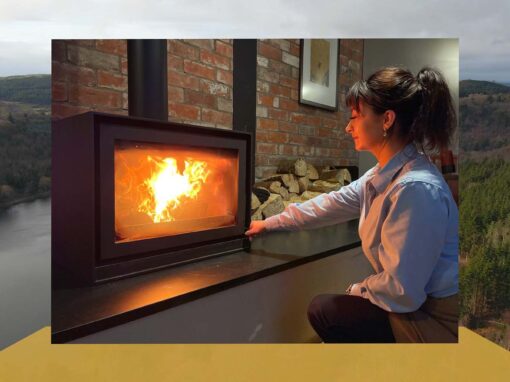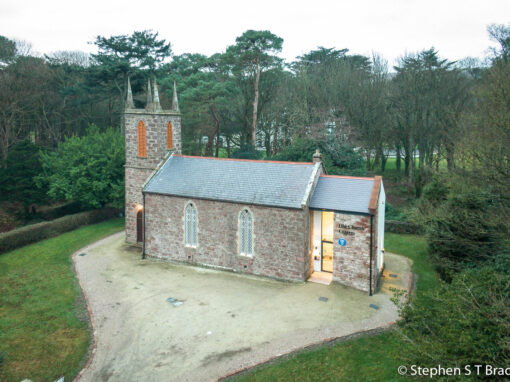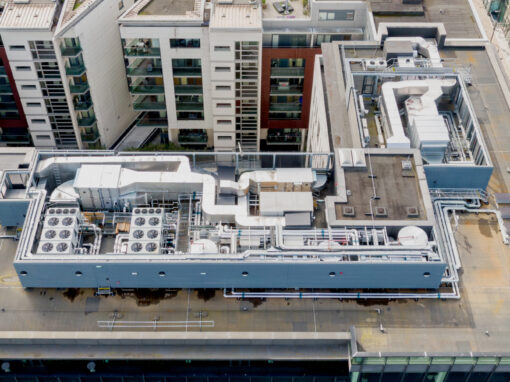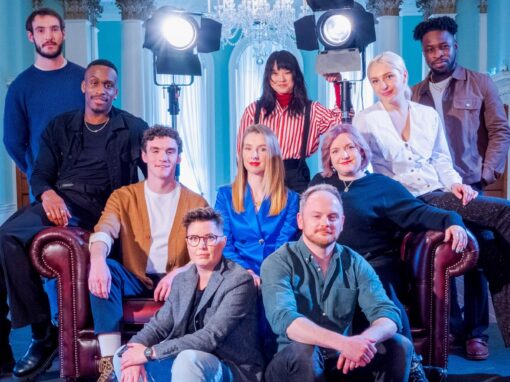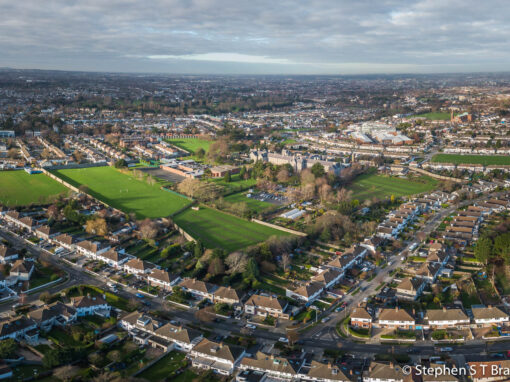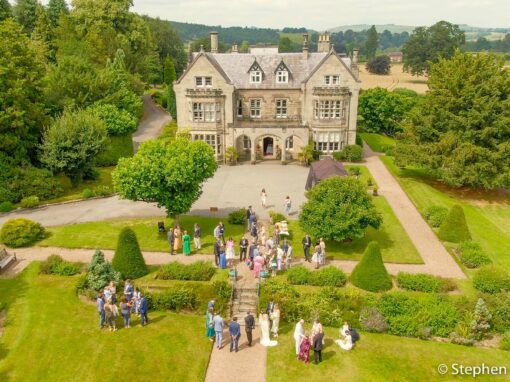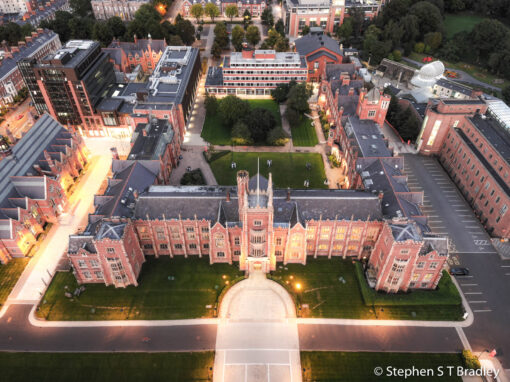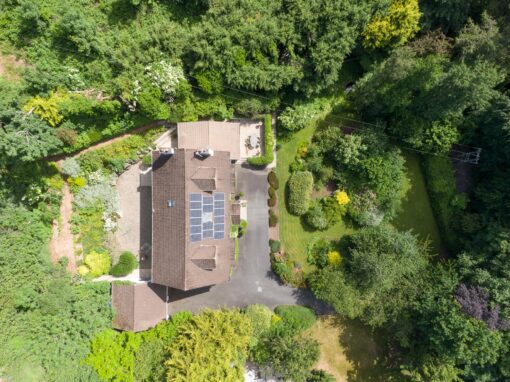 Commercial, advertising and editorial photography