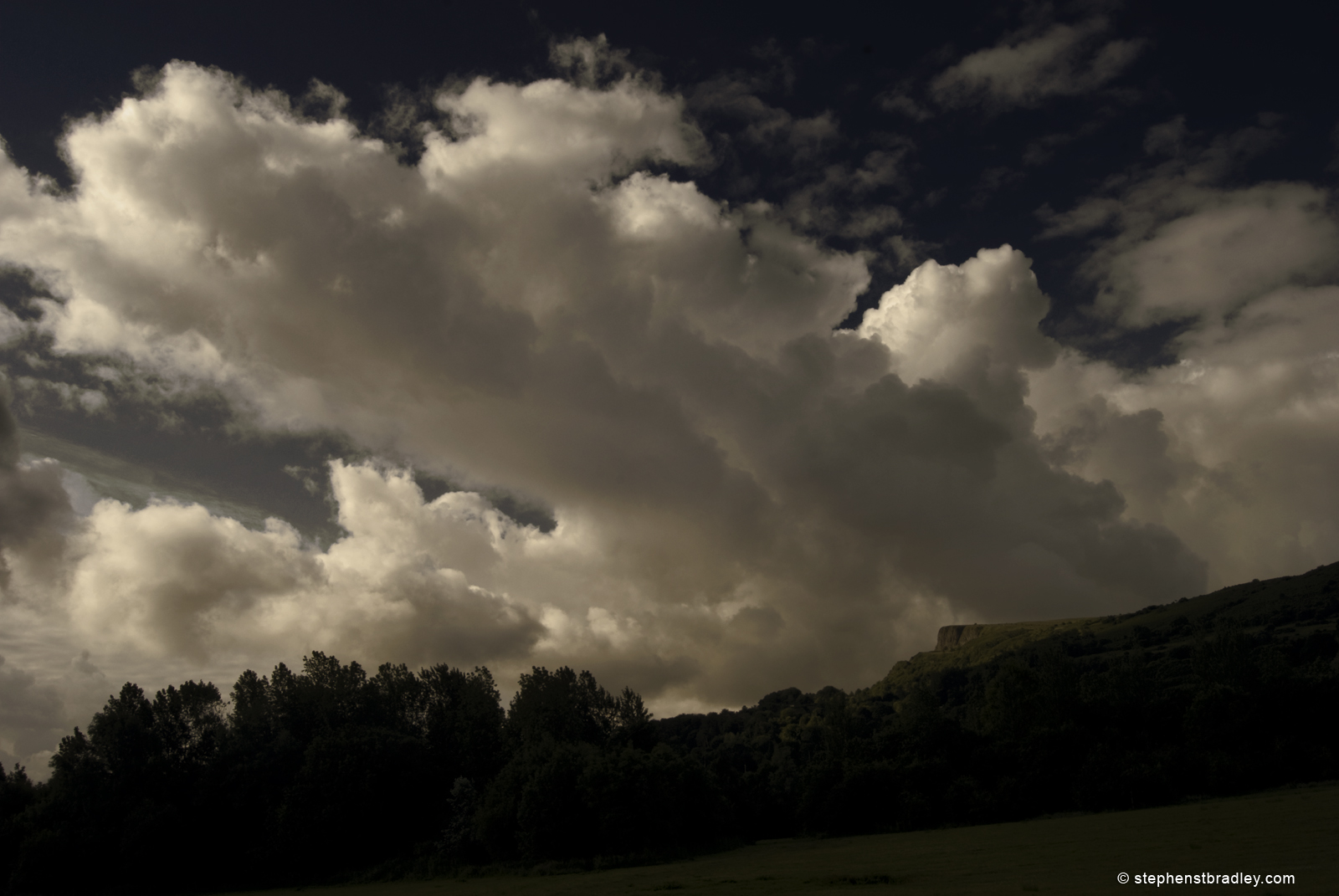 Cavehill Cloudscape. Landscape photograph of cumulous clouds towering above the Cavehill, Belfast, Northern Ireland. Fine art landscape photography portfolio photograph 18.
PROJECT DETAIL >
This fine art landscape photograph took longer to create than any other in my photography portfolio.
The location and place to position my camera were arrived upon over a month ago, but it took multiple trips to the Valley Park in Newtownabbey (north of and adjoining Belfast) before the cloud patterns and light were to my liking.
While I had previously seen clouds of the same shape and size, and lit in the same ethereal fashion, they were never in the right place be included within an interesting landscape composition.
As I live three miles from where this image was taken, when I saw suitable and interesting cloud patterns from my home (that were in the general direction required for this shot), their shape and position had often changed by the time I gathered my Nikon camera equipment and had set up my tripod at the Valley Park.
I was driving nearby early one morning, when I looked up (as I am too often now apt to do), and noticed one white bulbous cloud that was more brightly lit than  those surrounding and framing it, when I was compelled to drive to the prearranged spot to see if my hopes were about to come true. That being, clouds where they need to be, and lighting dramatic enough to deliver almost 3D  like imagery of this dramatic pattern of Cumulus clouds in a strong blue Irish sky atop Belfast's historical Cavehill.
Even after getting the shots I wanted, it was not until I brought the images into Photoshop and had made the necessary adjustments, that I was pleased with the photographs I had previously taken and was happy to add them to my fine art landscape photography gallery for review and sale.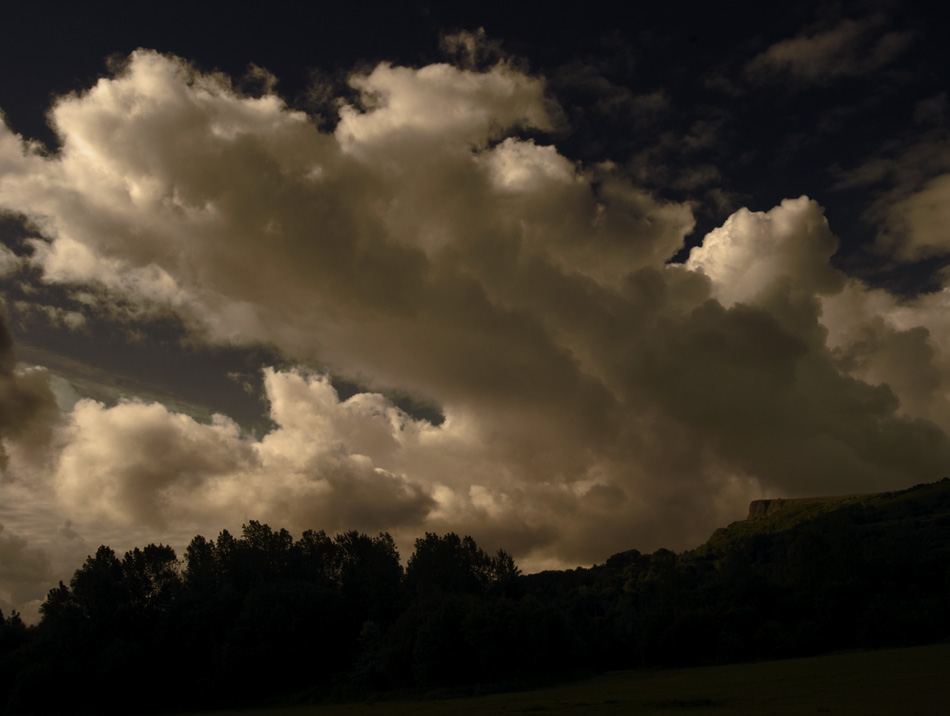 Make it yours.
Buy a limited edition print, for a friend or as an investment.
Landscape photography portfolio