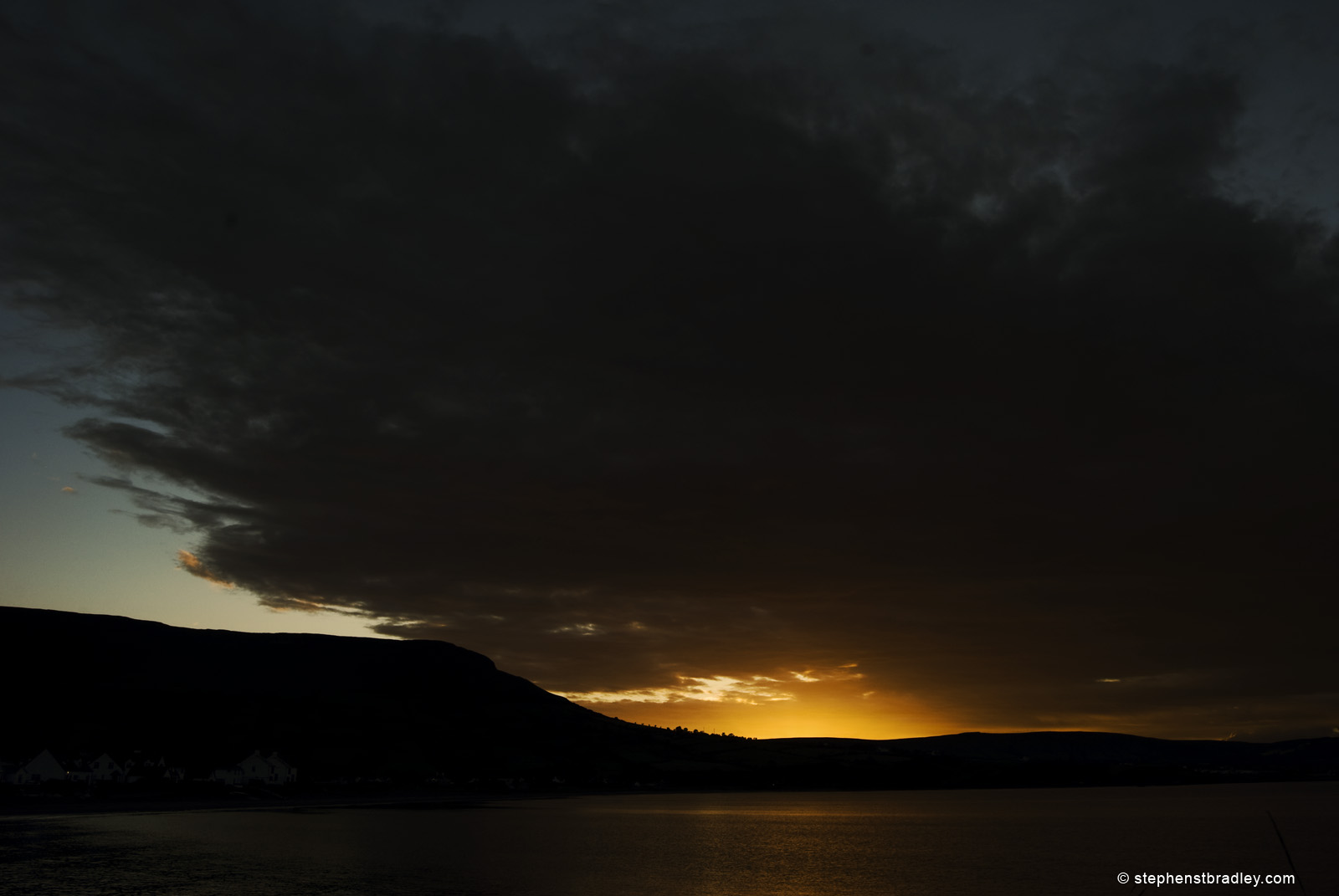 Tievebulliagh sunset.
Landscape photograph of sun setting behind Tievebulliagh, Glens of Antrim, Northern Ireland. Photographed from Antrim Coast Road south of Waterfoot. Fine art landscape photography portfolio photograph 17.
The ominous shape and size of this hill that sits about midway in the Glens of Antrim on the Antrim Coast Road in Northern Ireland beside the Irish Sea has always intrigued and attracted me from the days when my dad would drive my sister, my mum and me to the cottage he rented for the summer in nearby Glendun. Knowing now that magic mushrooms grow on it's top is also cause for a bit of a giggle, and interested subject matter for a natter with my sons.
One of the advantages of photographing landscapes in Northern Ireland is that is doesn't take much time to get from any place to another. I headed north from Belfast on the day I took this photograph, not knowing the light or weather in the Glens of Antrim where I took this photograph until I got there.
With the sun setting and cloud hanging low over the Irish Sea, I had a feeling that the scene that greeted me when I drove in to Waterfoot village and looked north to Tievebulliagh would be good. While I didn't want to shoot a generic landscape photograph, the large grey bulk of cloud that loomed over the warm glow of the setting sun allowed me to create something more abstract and interesting.
While I took multiple photographs of Tievebulliagh as the sunlight dropped behind the heavy looming cloud that floated over Cushendall in the distance, I selected this image because of it's heavy and brooding feel.
Photographed in my Nikon digital SLR supported by my tried and tested Benbo tripod (which is older than my two grown  sons).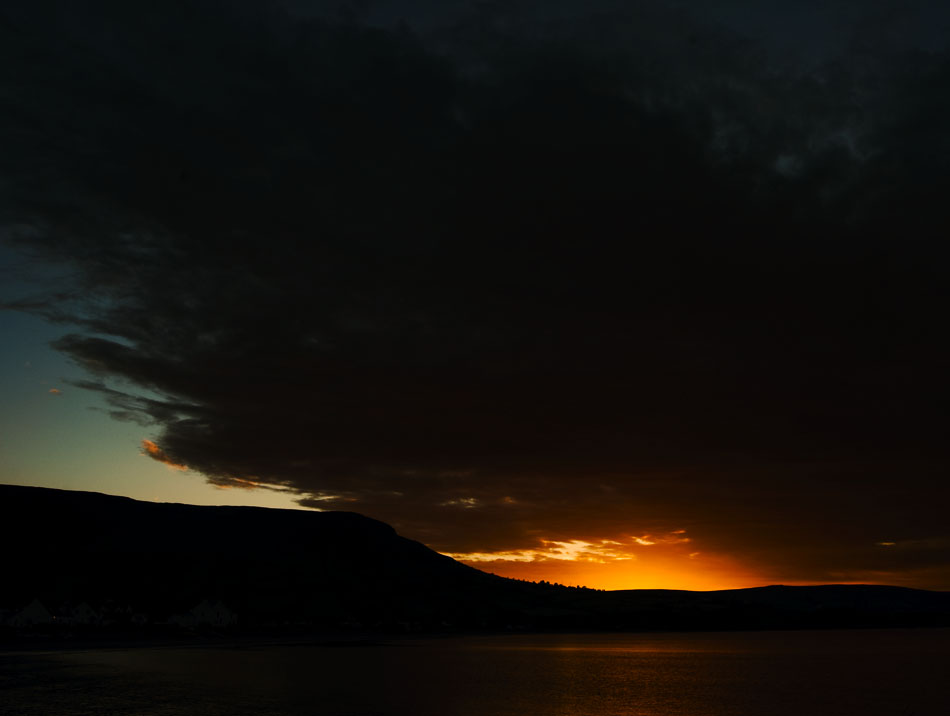 Make it yours.
Buy a limited edition print, for a friend or as an investment.
Landscape photography portfolio