– Queens University, Belfast
Aerial photography of the main quad section and gardens of Queens University, Belfast.
Fronted by the Lanyon Building, named after it's architect Charles Lanyon, part of the original university that originally opened 1849.
The university was photographed at dusk to show the effects of artificial lighting throughout the property, and how it compliments the design and landscaping of this area of the university's campus, as seen from University Road.
Queens University is one of the largest employers in Northern Ireland, with a total workforce of 3,903, of whom 2,414 were members of academic, academic-related and research staff and 1,489 were administrative employees.
Queen's is a member of the Russell Group of research universities. The university is also a member of the European University Association, Universities UK and Universities Ireland. Queens is also associated with two Nobel laureates and one Turing Award laureate. 
Client: Bout Yeh
Timeframe: 2 days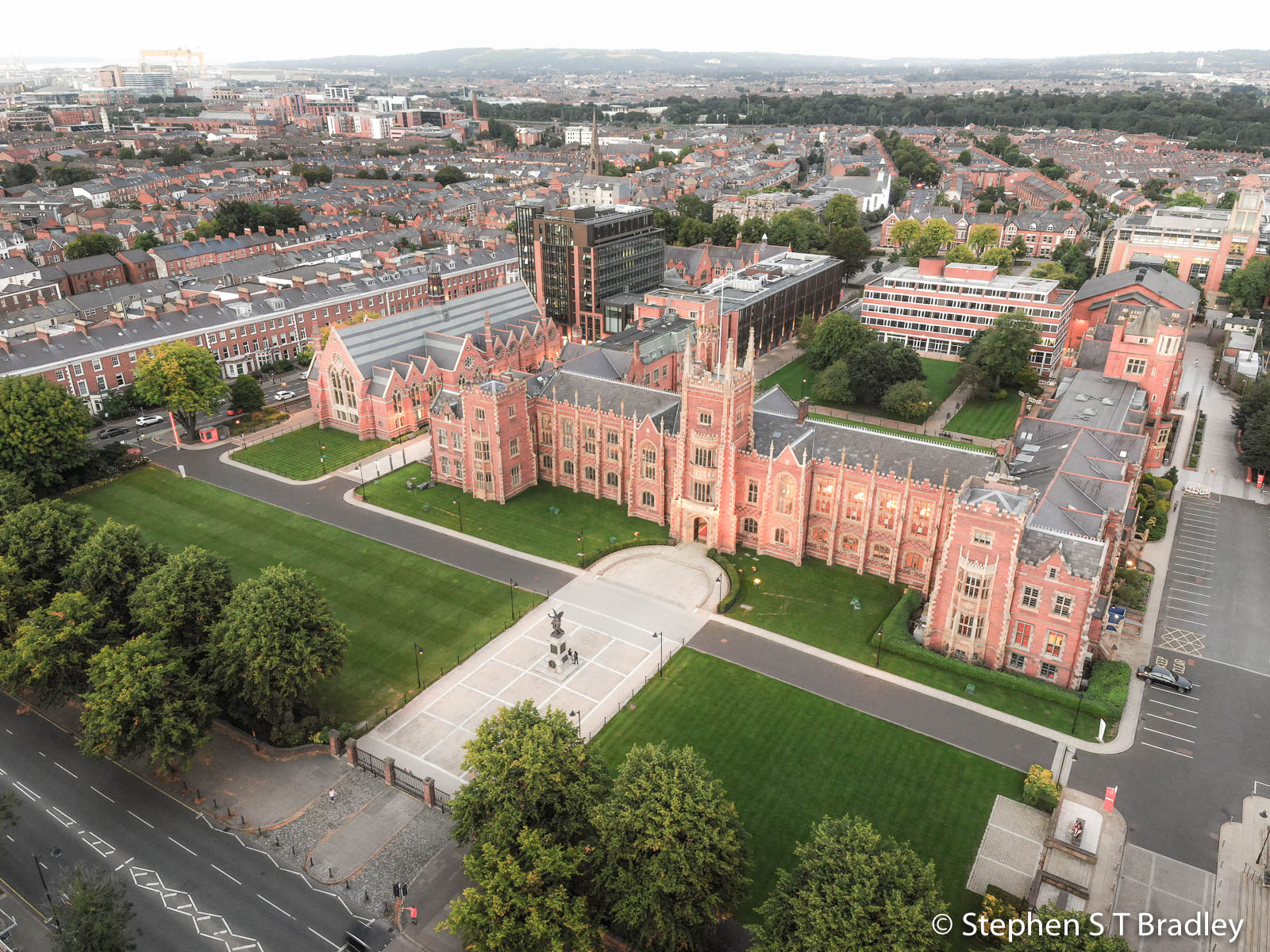 The Lanyon Building, Queens University, shown within the surrounding campus.
Experienced filming for BBC Worldwide, and providing aerial drone photography and video production services in Dublin, Wicklow, Cavan and throughout Ireland.
Project services – 
Location scout
Clearances
Aerial drone photography
Project category – 
Architectural and construction aerial drone photography and video production services
Three quarter aerial view of the Lanyon Building, photographed from it's north-west corner.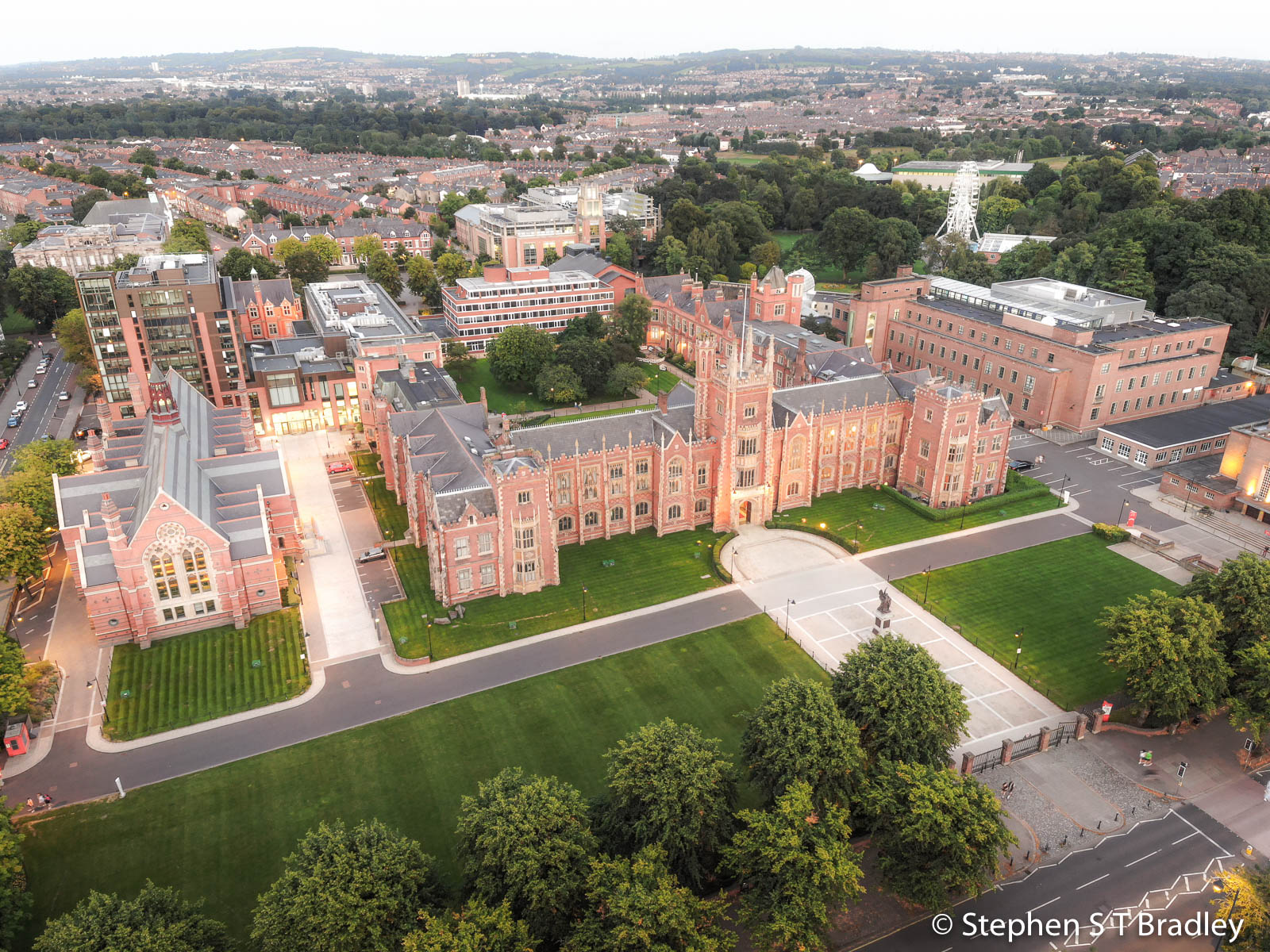 From left, The Graduate School building, the Lanyon Building and Whitla Hall, all fronting east and south areas of Belfast city in the background.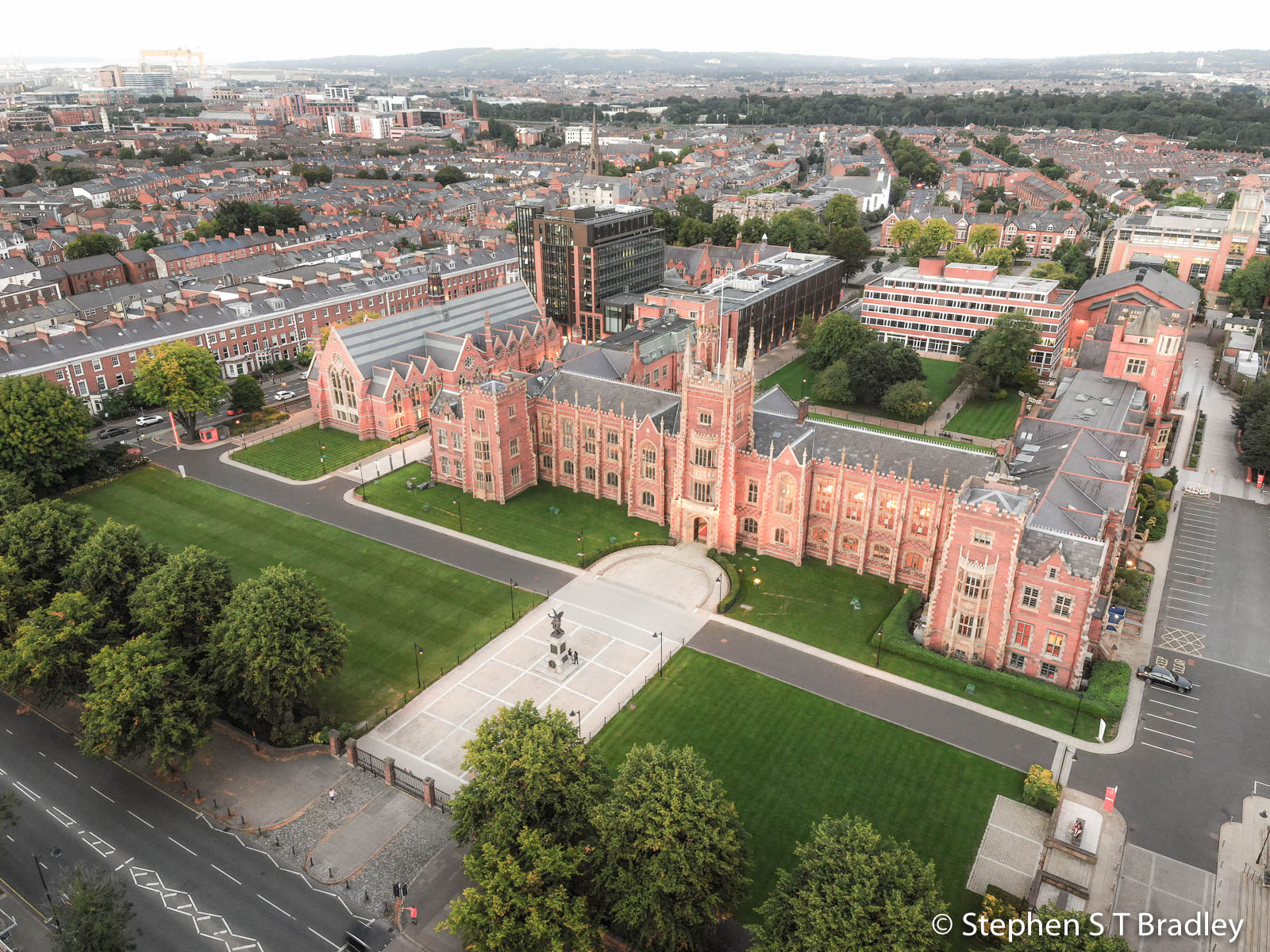 Aerial photograph showing the main Queens University Campus with the city of Belfast and the world famous yellow coloured cranes of Harland and Wolff shipyard in the distance.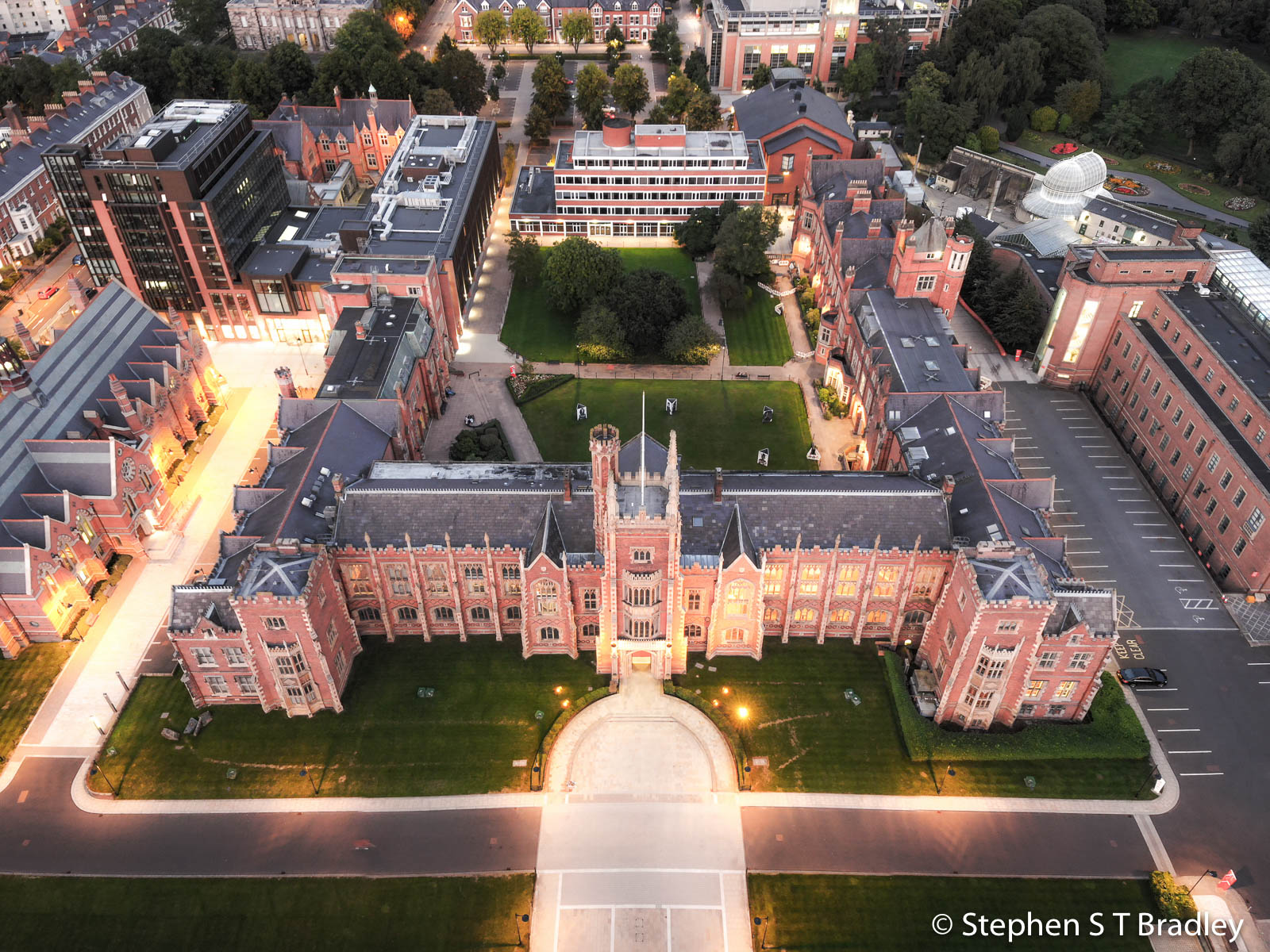 Straight on shot of the Lanyon Building and quad. The quad, behind the main university frontage, is populated with large freestanding photographs which were part of the Belfast wide exhibition created by and during the Belfast Photo Festival.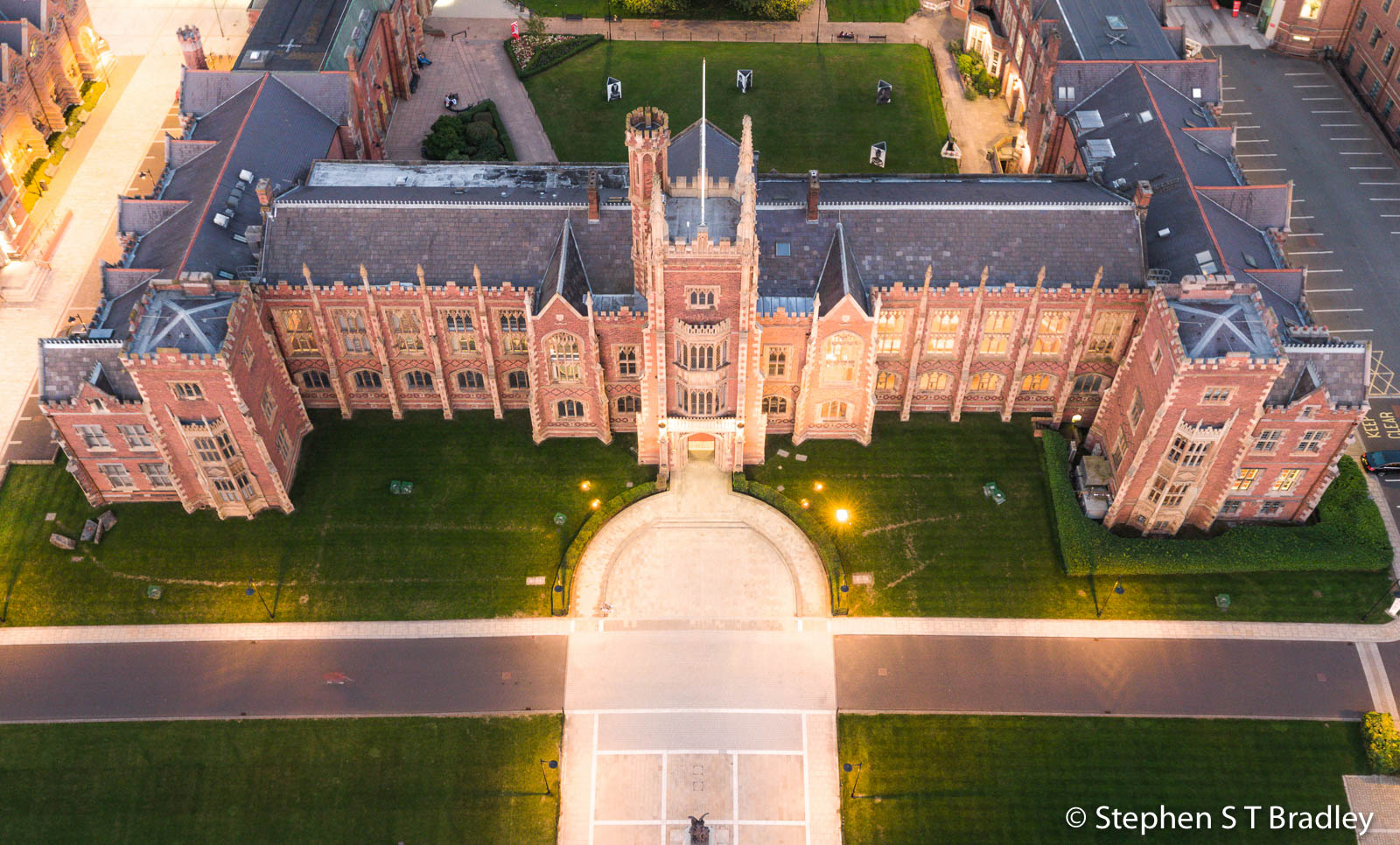 Cropped section of the photo above, showing architectural detail in the university's original Lanyon building.
Drone Photography and Video Production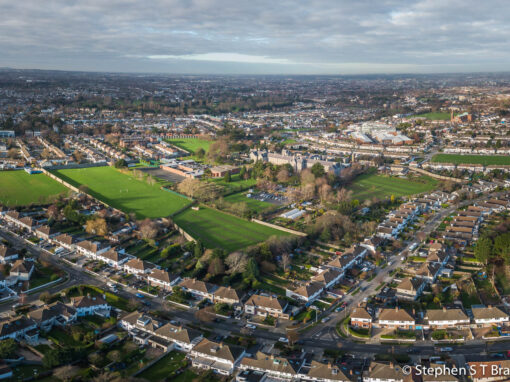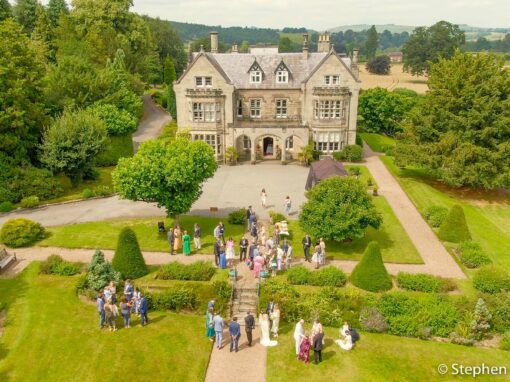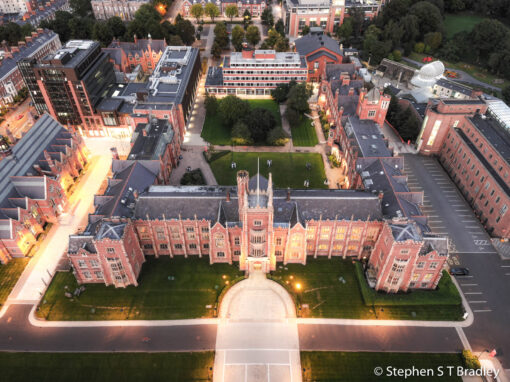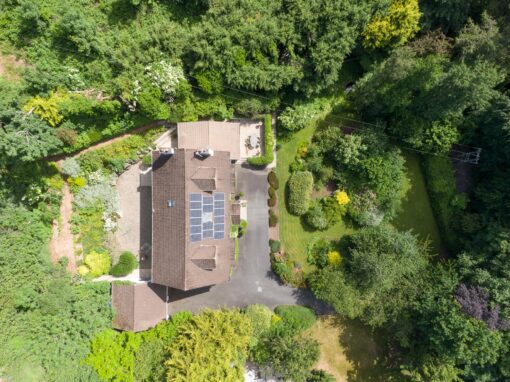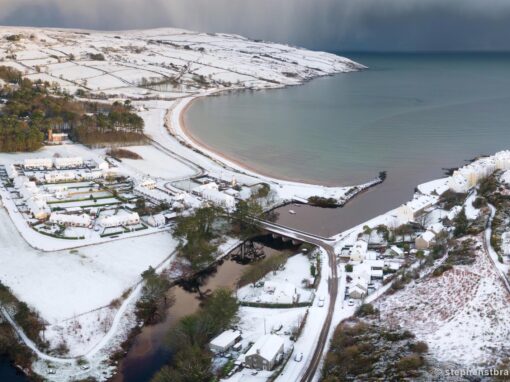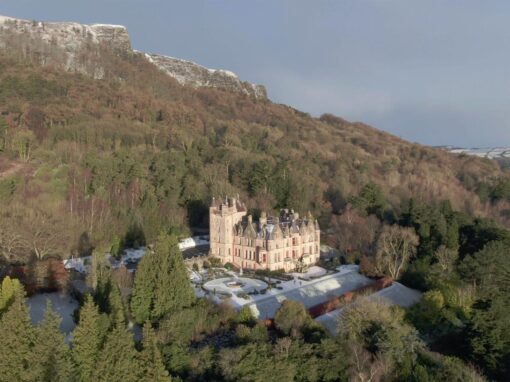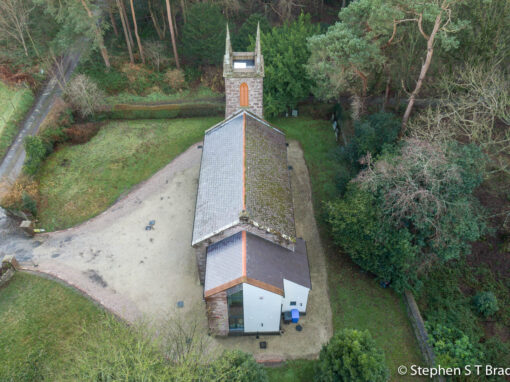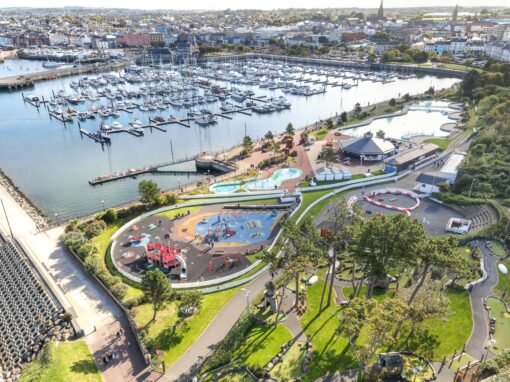 Interiors