– Glenside
This residential aerial video production was commissioned by estate agency Templeton Robinson to promote sale of this property that had been on the market for 3 months.
The property, located in the Cregagh area of East Belfast, had been put on the market as the owners had retired and decided to downsize and move to live on the north east coast of County Antrim.
Extra care was taken to respect the privacy of surrounding homes, meaning the imagery stayed tight on the property and immediate woodland.
This aerial video was filmed to allow the edit to begin with a regular land based looking shot of the property's frontage, before the camera raised up and around the property, showing it's external features and proximity to the city of Belfast, which was required by the estate agency clients, who felt it an extra selling point worth promoting.
Client: Templeton Robinson Estate Agents
Timeframe: 2 days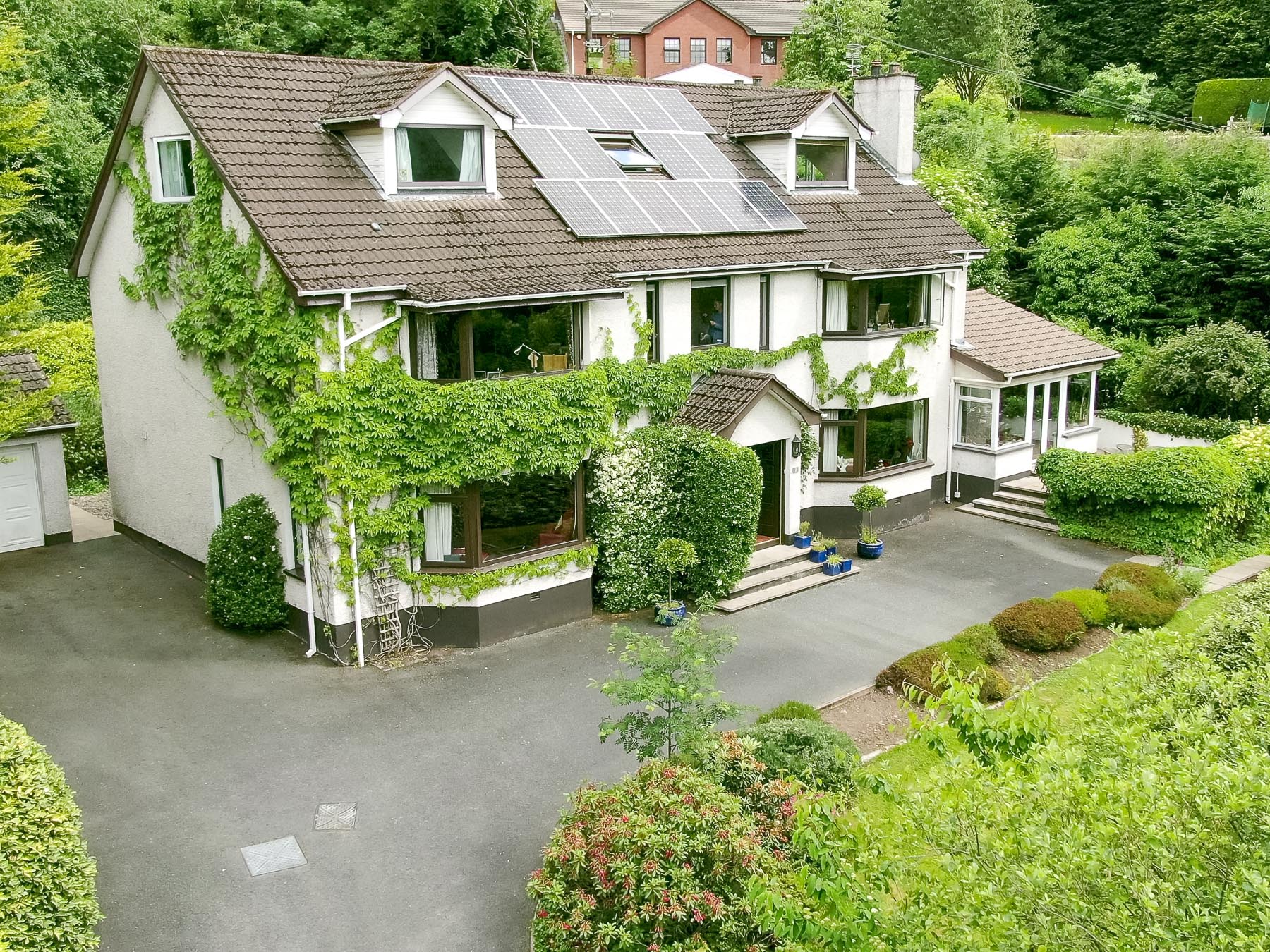 Three quarter view of a residential property in Belfast filmed for estate agents Templeton Robinson.
Project services – 
Safety inspection
Clearances
Aerial drone videography
Aerial drone photography
Video Editing
Project category – 
Residential, architectural and construction aerial drone photography and video production services
Experienced filming for BBC Worldwide, and providing aerial drone photography and video production services in Dublin, Wicklow, Cavan and throughout Ireland.
High resolution version of this residential aerial video production.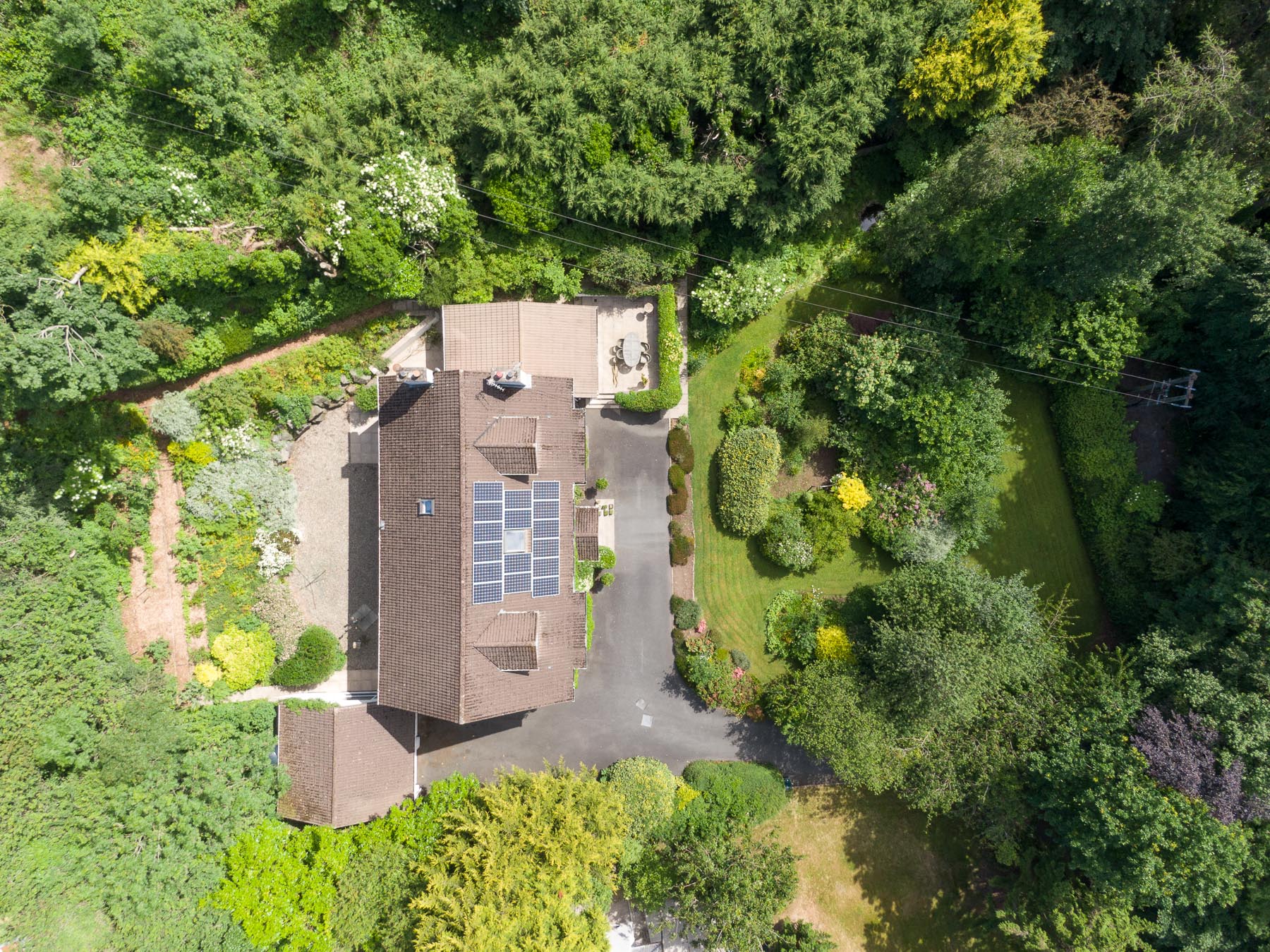 Overhead angle giving a birds eye view of the residential property's scale and features.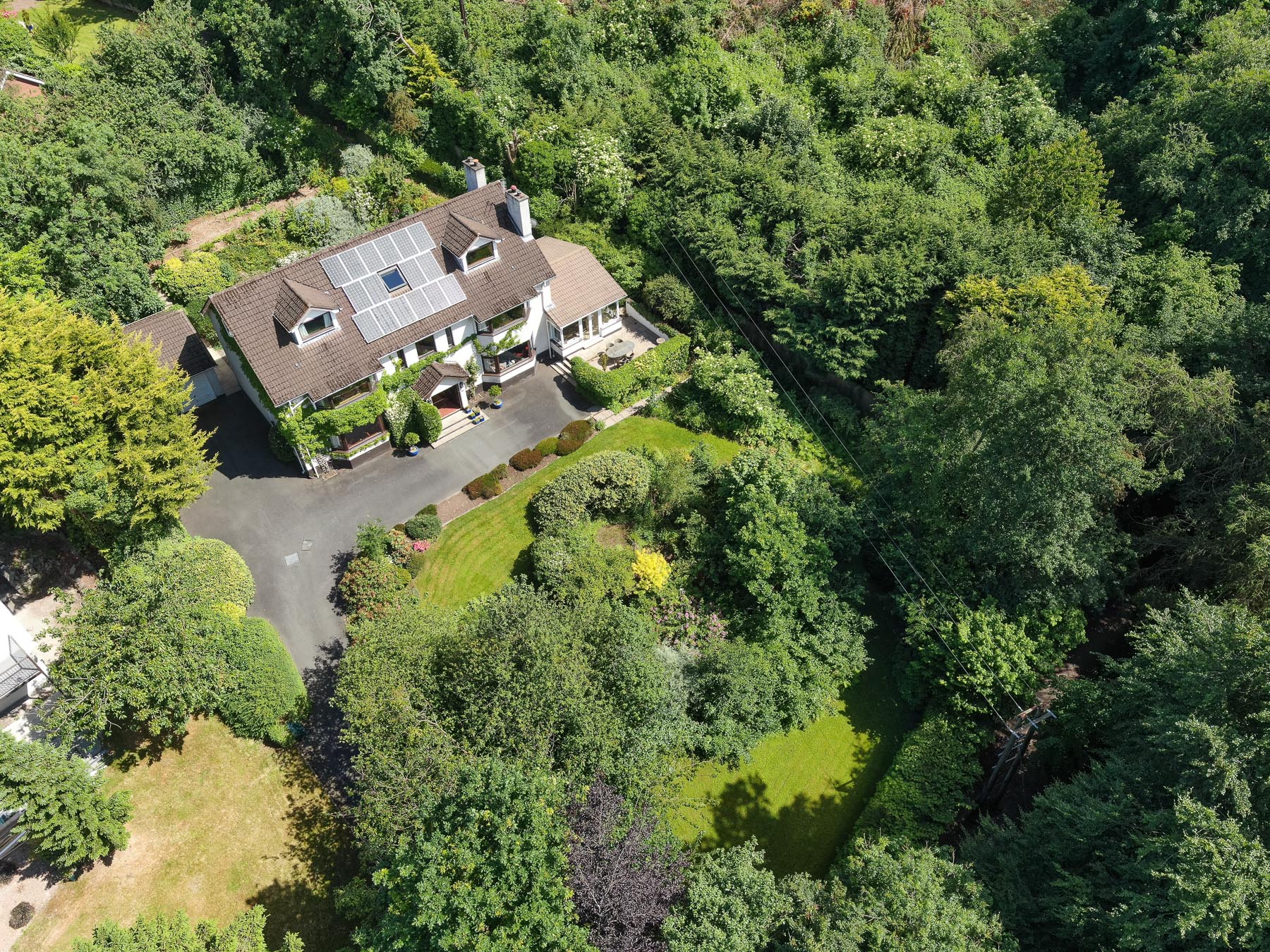 View illustrating the wooded space surrounding the property.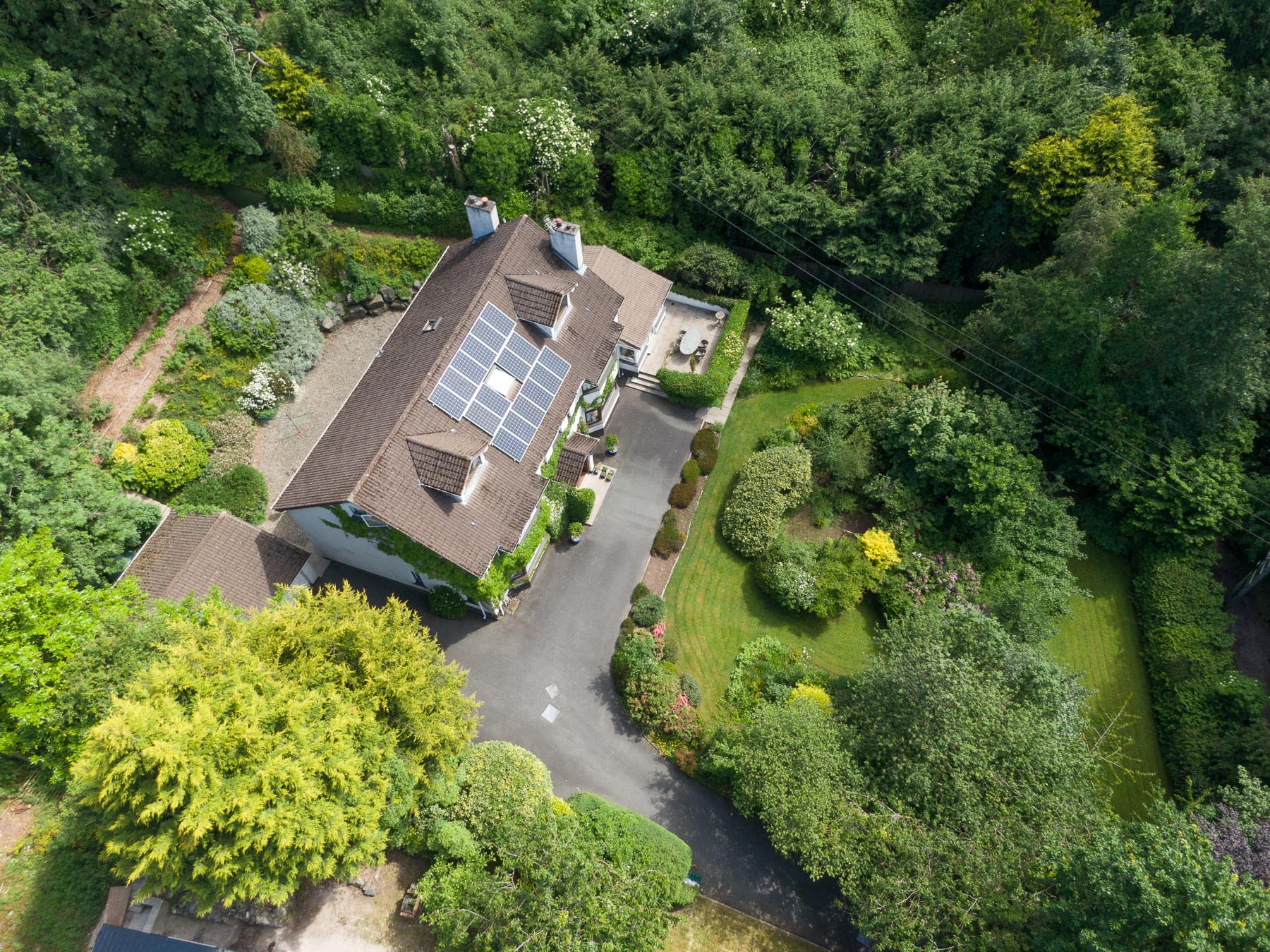 Overhead three quarter view showing the perimeter of this residential property.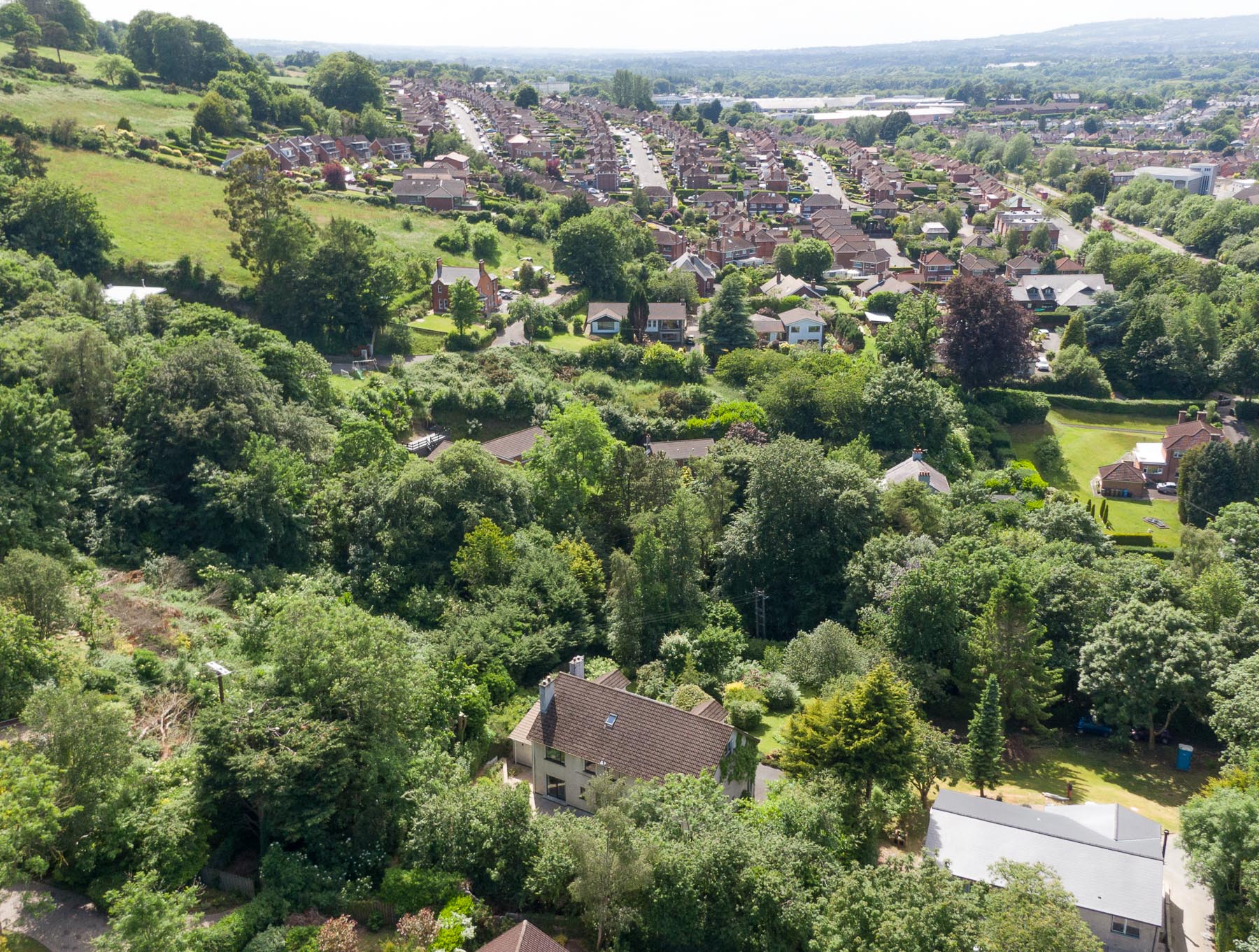 Wide shot showing the property's location and proximity to main public roadways.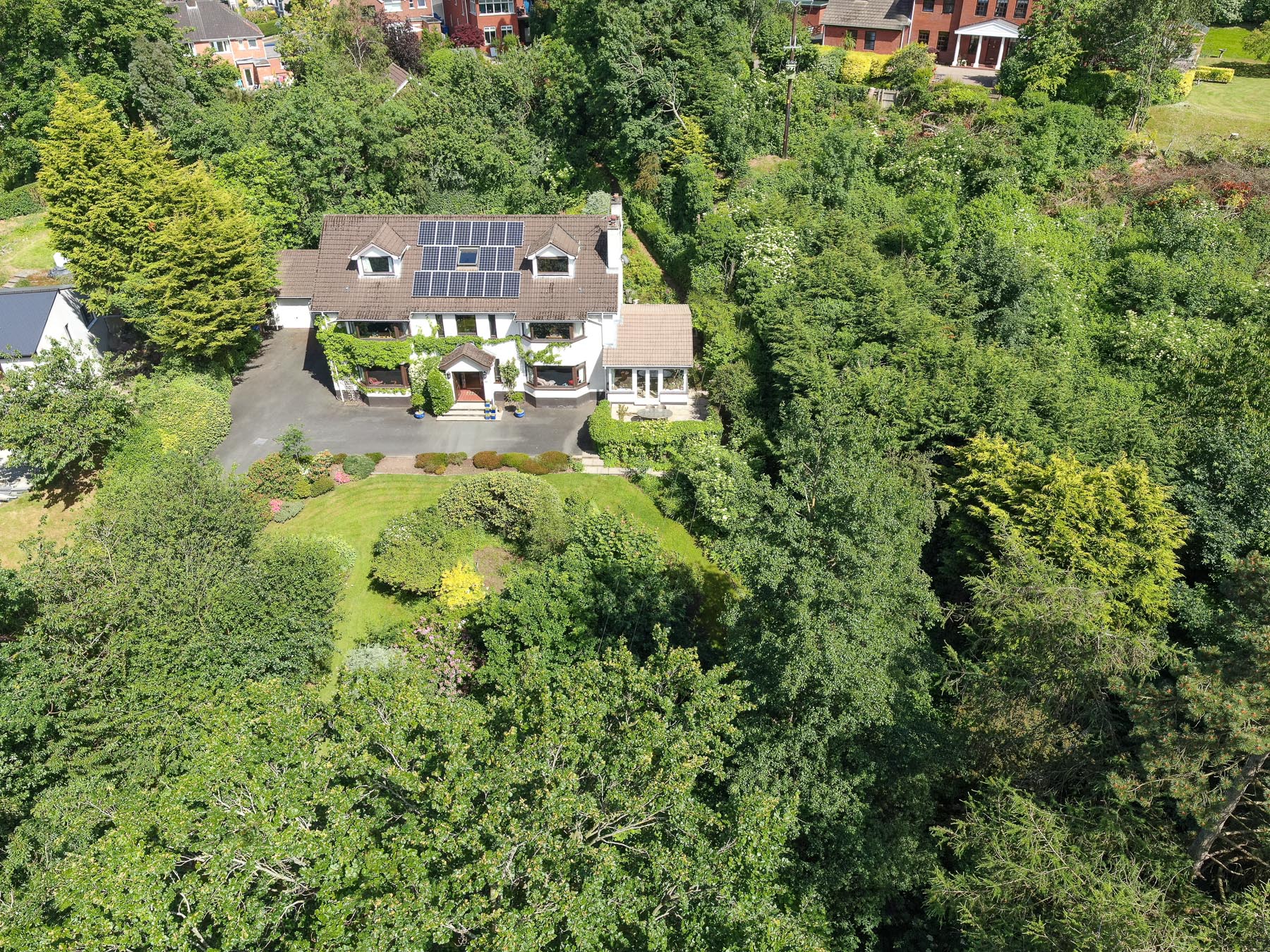 View showing the property's location beside mature woodland which includes nature trails.
Drone Photography and Video Production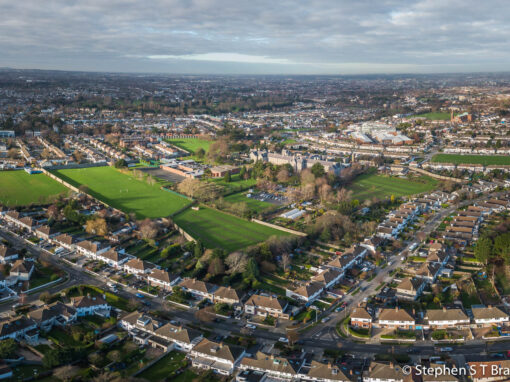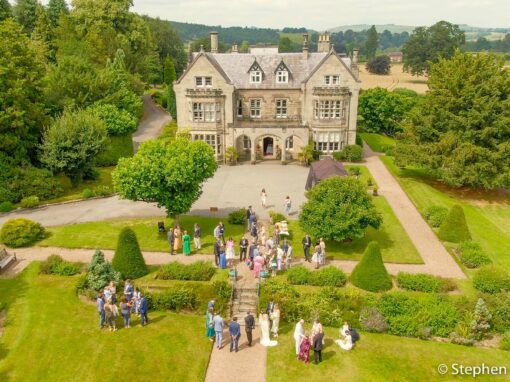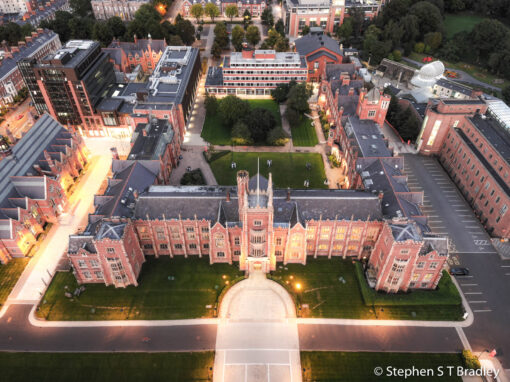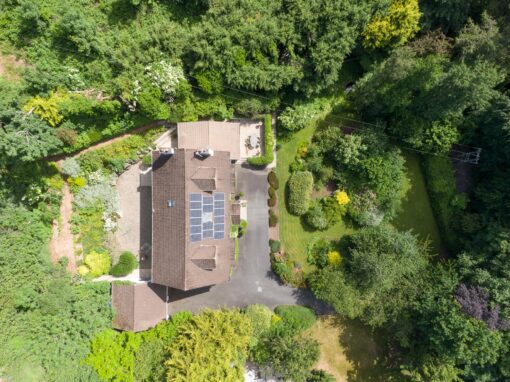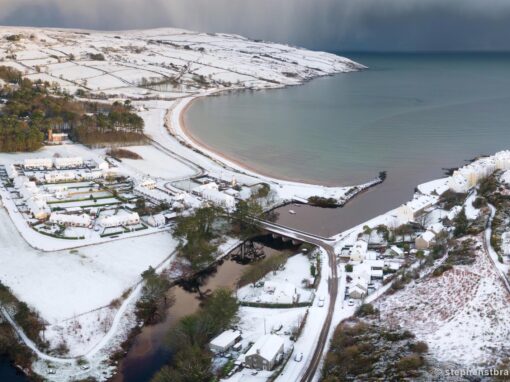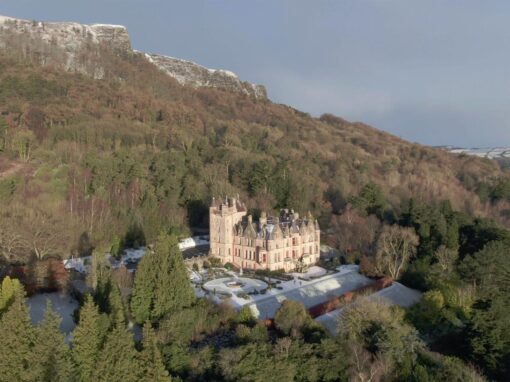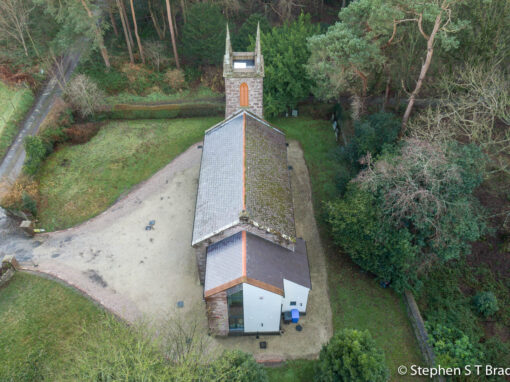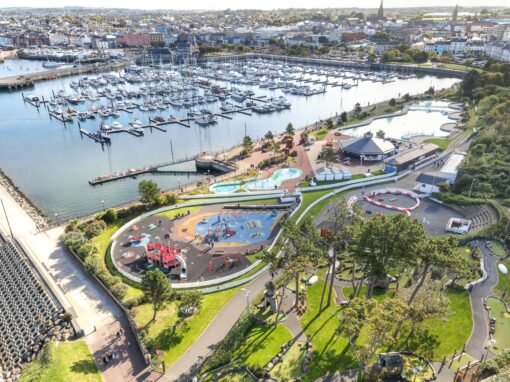 Interiors