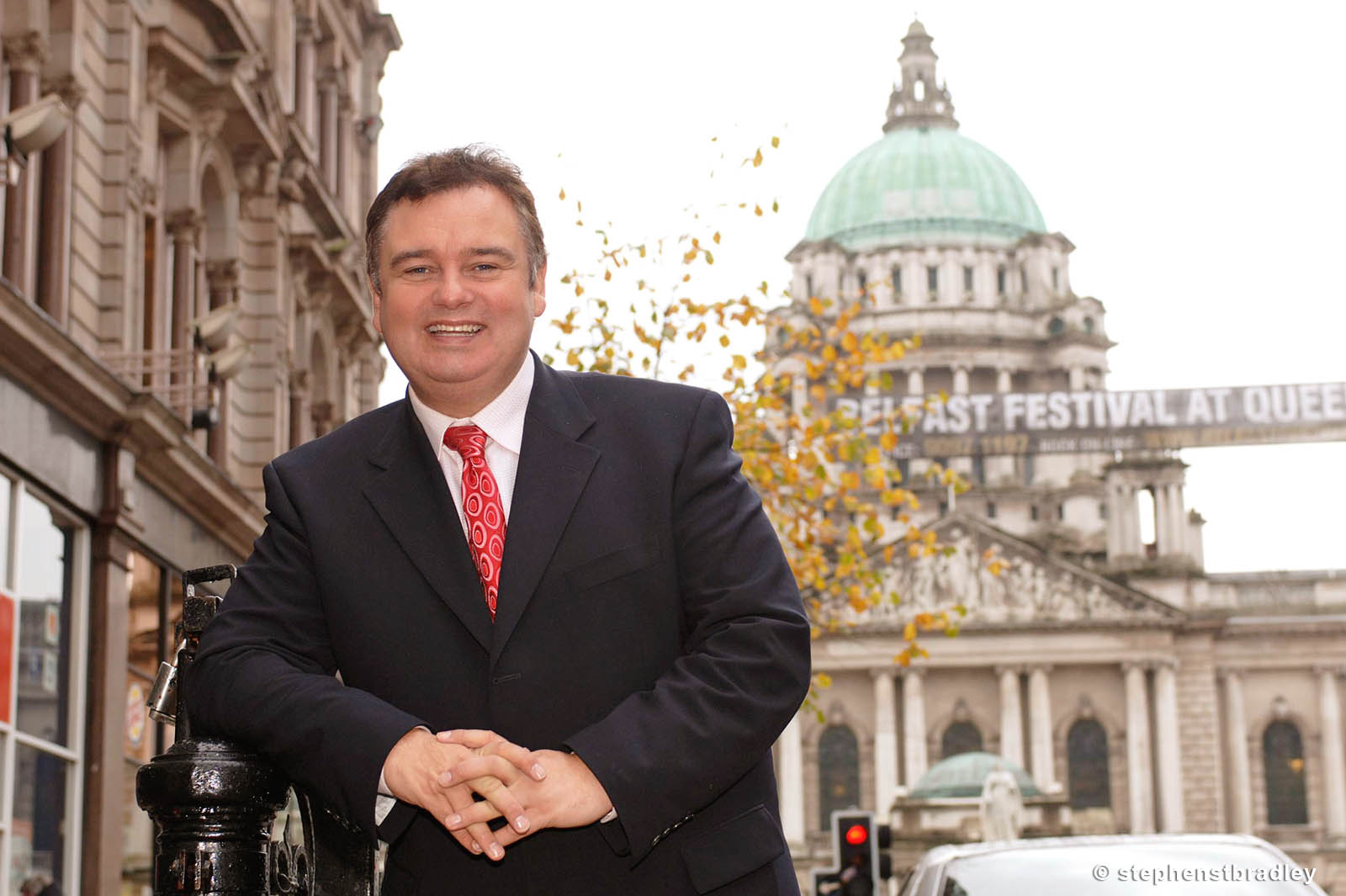 PR photographer Dublin, Ireland portfolio – Eamonn Holmes for Channel Four Television
Working to a thirty minute timeframe, and to quickly identify location, television celebrity Eamonn Holmes was photographed in downtown Belfast with the historical backdrop of Belfast City Hall.
Commissioned by Getty Images for Channel Four Television. This project was turned around within 2 hours when it was delivered to the client's picture desk for immediate despatch to the Channel Four Television PR and Marketing Team for same-day release to the news media.
Experienced story sourcing, photographing and distributing PR photography to local, national and international news and magazine media outlets.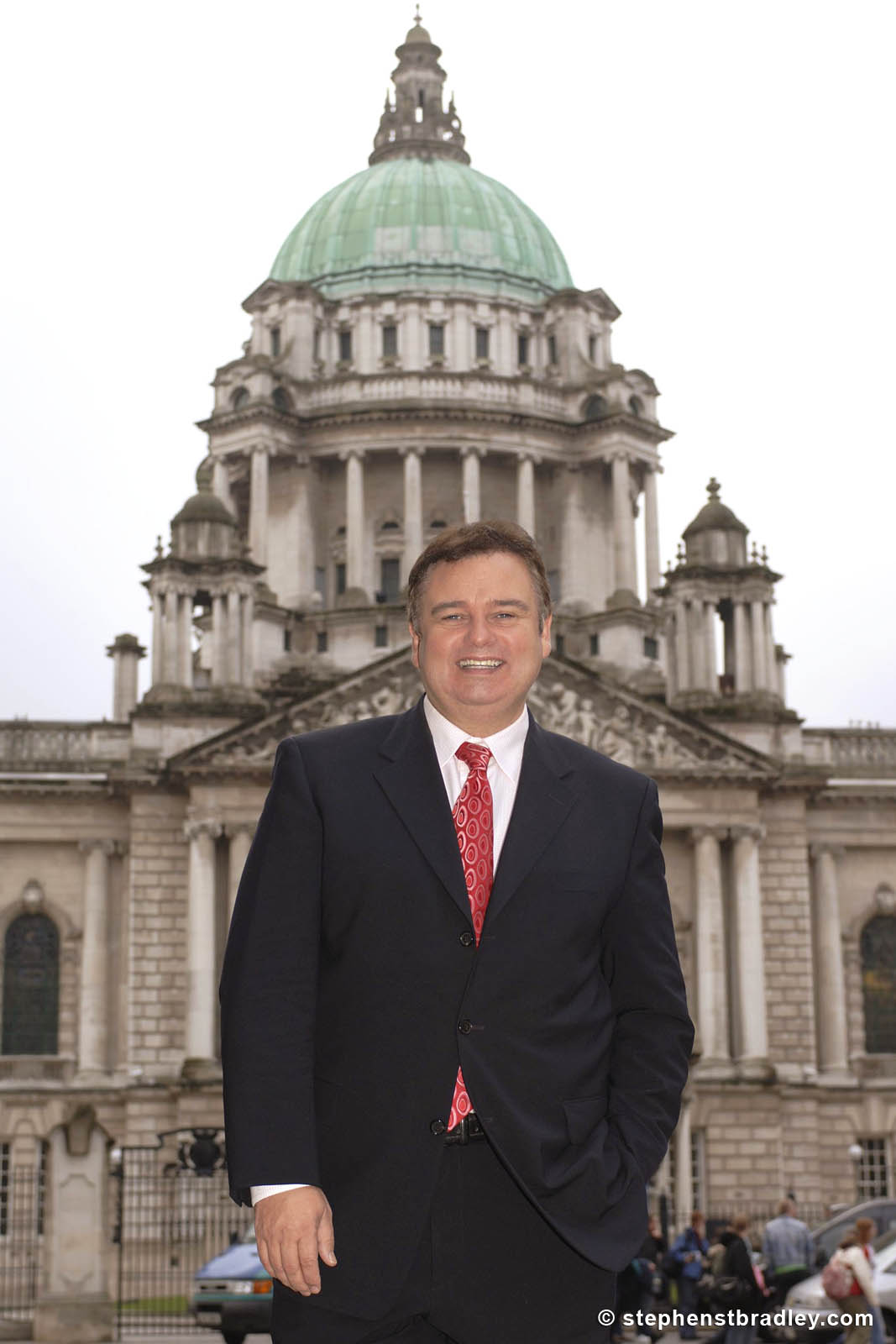 PR photograph of television and radio celebrity Eamonn Holmes at City Hall in downtown Belfast.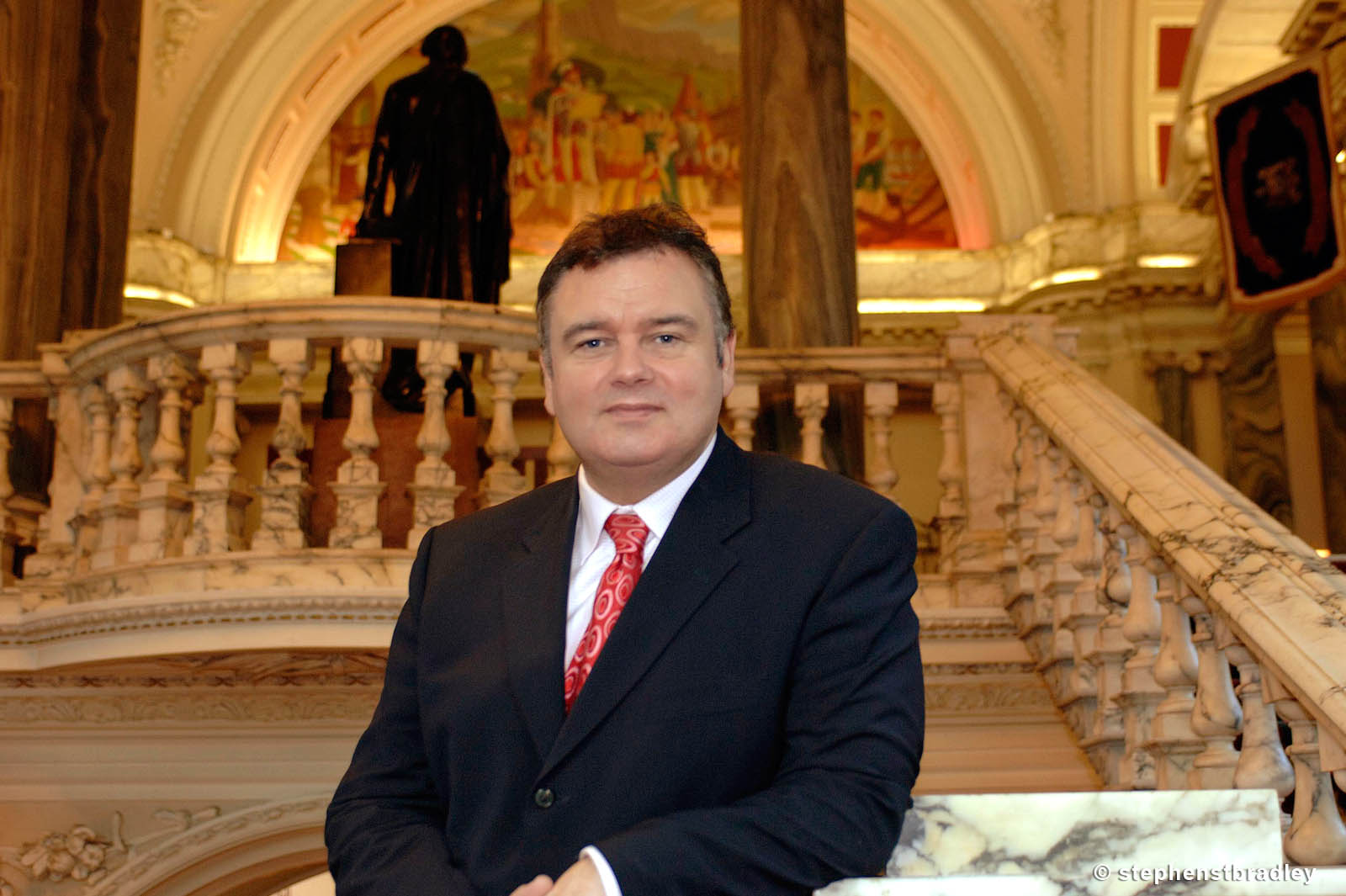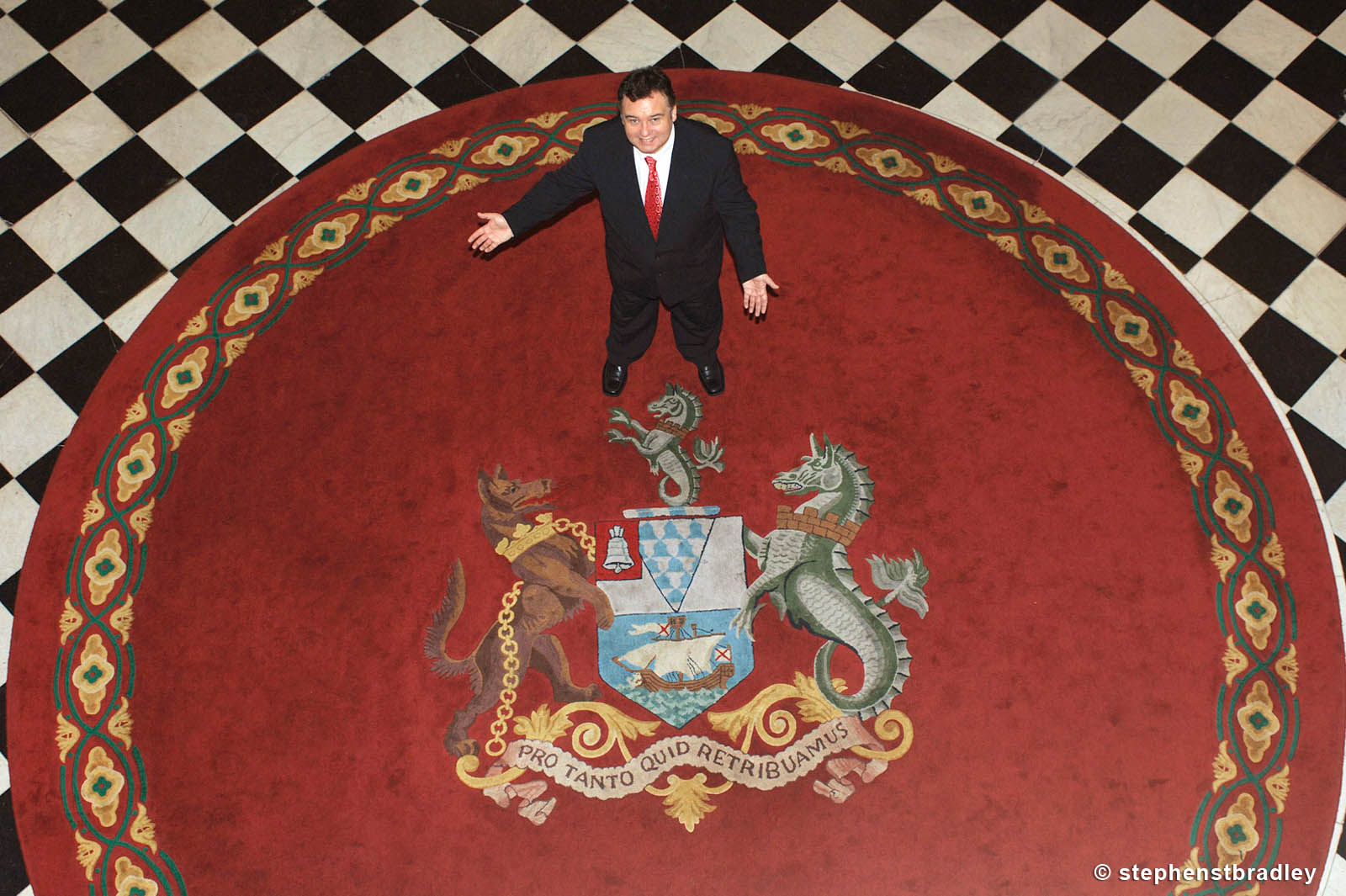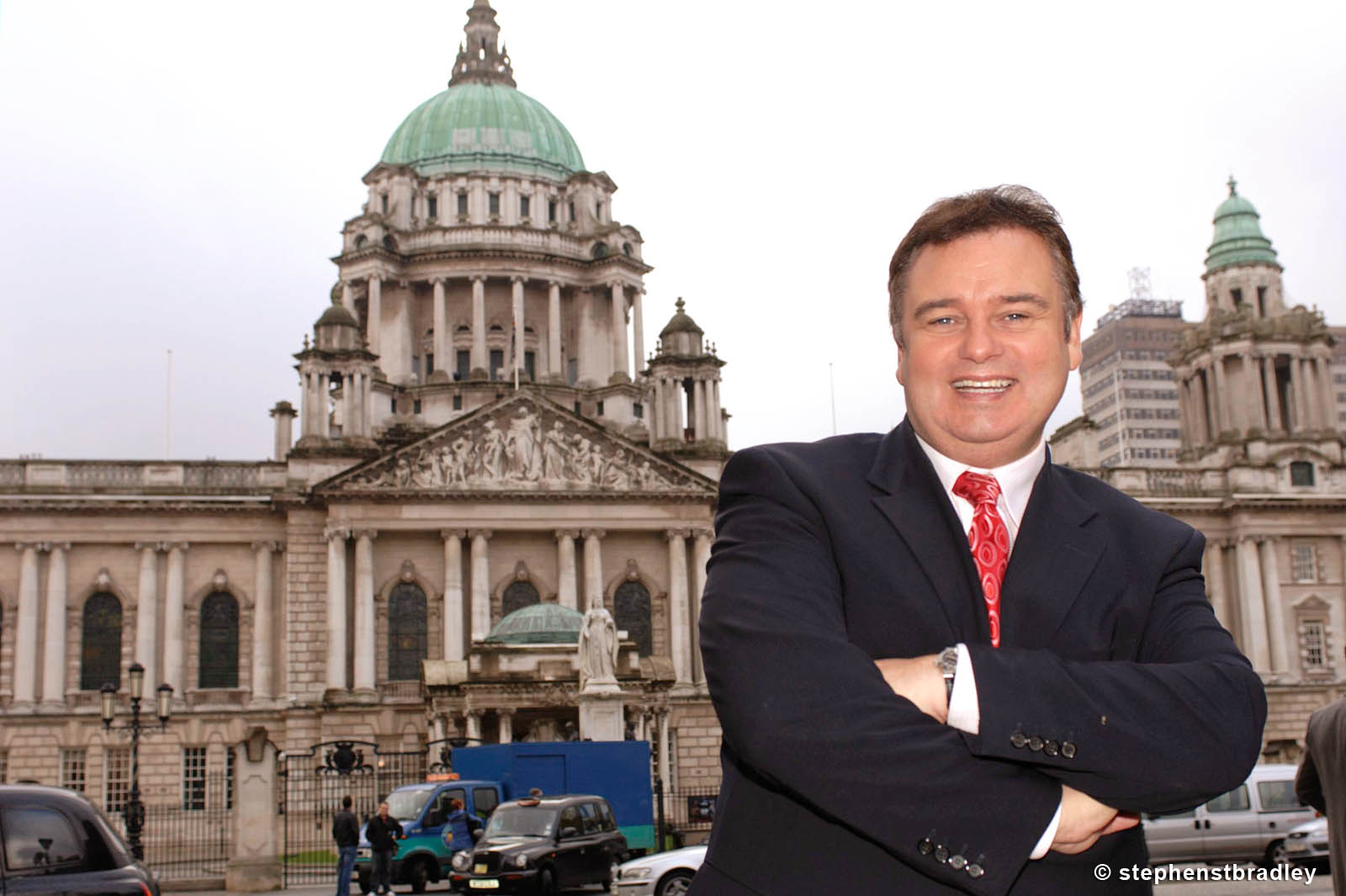 PR Photography