"PANOZ
Advertising photography portfolio.
Photography of the Panoz Roadster, for Panoz Auto, on the dirt roads north of Georgia, USA. Photographed, hand held at 1/15th of a second, with a gyroscopic stabilizer attached to the camera, as yours truly hung out the back of a pickup truck during one heck of a hot summers day.
Photographed directly for Panoz for advertising, PR and editorial use.
Services provided:
advertising photography
specialist equipment hire
location scouting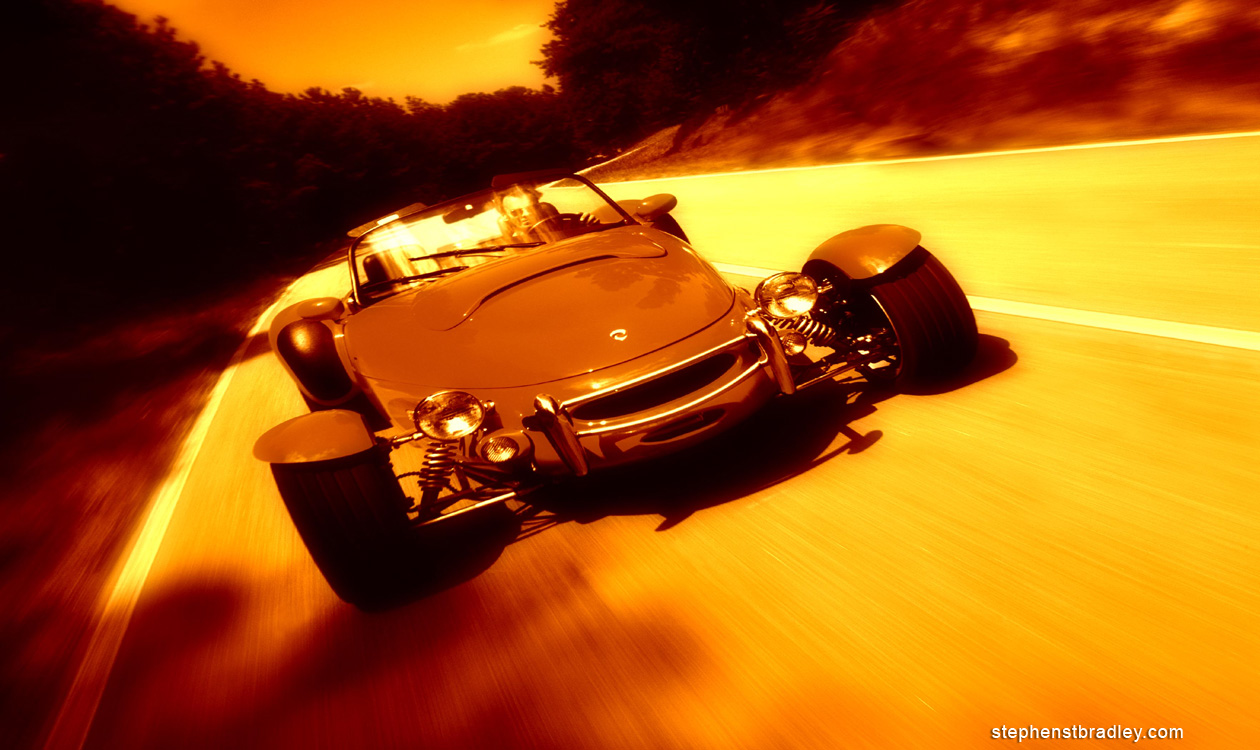 Lifestyle